Examining and Considering Equivalents for High-Level Uses of Carbon Black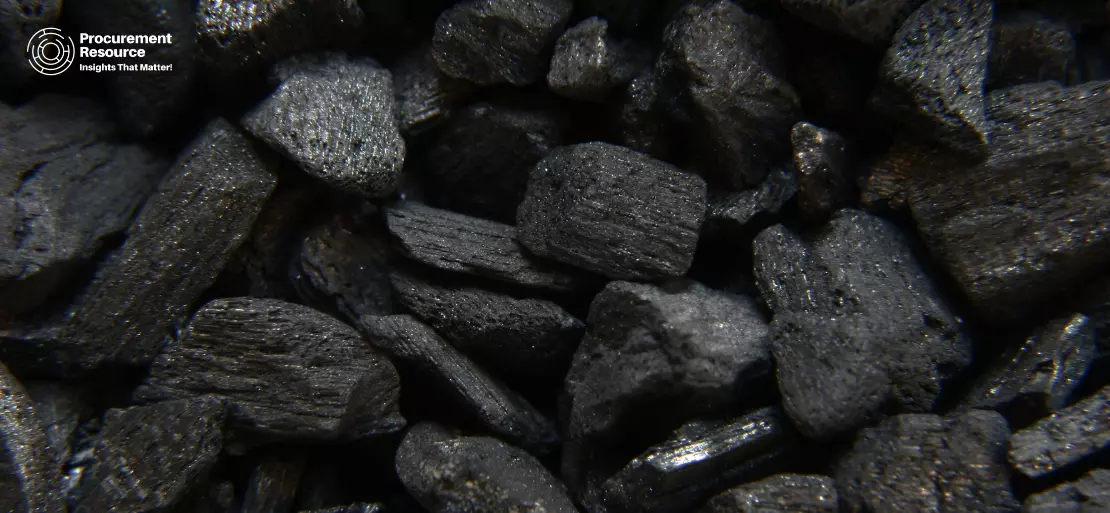 Carbon black is an essential compound making its headway in a gamut of products. Hence, the production of Carbon Black becomes all the way more crucial for industries to leverage its most optimal usage. Carbon Black is one of the recently innovated products that primarily finds its applications across a plethora of industries and a range of products. It majorly exists as a bead or a powder. The applications include:
Preserving pipes from mechanical degradation caused by UV rays.
Upgrading the efficacy of hybrid batteries.
Protecting rubber goods.
Bettering the insulation and overall output of wires and cables.
Meliorating printing inks and toners.
Production of Carbon Black

The fine black powder is primarily synthesized by pyrolysis and partial burning residual oil at elevated temperatures and in a controlled setup of conducive conditions. Industrially, 1.5 million tons of Carbon Black is produced, approximately.
Request Access For Regular Price Update of Carbon Black
Out of all the production methodologies, the partial combustion of raw material- The Furnace Black process, is the most standard way of synthesizing Carbon Black. In this process, a residual compound from the distillation of petroleum or cracking is heated with the help of a furnace.
Due to its production, the other categories of Carbon Black are thermal Black, channel black, acetylene black, and lamp black. Carbon black varies depending on the varied processes via which Carbon Black has obtained and the settings of the reactors employed for a specific process. Some processes or conditions might yield particles of sizes in a range of 10 nm to 500 nm, while in others, the size may still vary significantly. Finally, carbon black grades are formed individually upon the agglomeration and chaining of particles.
Industrial Applications of Carbon Black

Carbon black came as a saving grace for many plastic-related products owing to its resilience and sturdy impartation to the products made from it. Overall, Carbon Black can be used in bolstering the quality of rubber used in tires as a pigment, insulating agent, conductive entity in a motley of rubber products, UV Stabilizers, and printing inks. It is also used in the production of coatings for automobiles.
Owing to its staggering electrical conductivity, abundance, and economically providential prices, Carbon Black is generally pinned to be an additive across a multitude of items. It is acclaimed to refine and upgrade the optical properties of the products it caters to. Moreover, it also improvises its electrical and physical properties.
Carbon black also augments the viscosity, conductivity, protection from degrading UV radiations, and the control of static charges over the products it is used for. Adding to that, it is an astounding agent for the fortification of products it is used for due to its high resistance against various jolts and thrusts, helping to withstand wear and tear. Also, it is chemically stable and inert, apart from having a low solubility in water, Carbon Black finds its application in polymers, coating (as a black pigment), and so on.
Its contribution to rubber products mounts to 30 per cent of its total usage. To enable a significant print quality with optimum viscosity, Carbon Black is heftily relied upon. Moreover, its use in electronic appliances, resistors, protective coatings of power cables, and noteworthy insulation earns it an esteemed position considering its usage.
Soaring Global Demand for Carbon Black

With increasing innovation and the burgeoning popularity of Carbon Black, its overall demand has experienced a substantial price hike, and the market grasp for the compound is brawny. It is finding its increasing usage in various products, and that has paved a long way for Carbon Black in the long run. Moreover, its contribution to painting manufacturing and coating materials catalyzes its market furthermore.
The Threat of Substitution of Carbon Black

Although Carbon Black has been making a robust stride pertaining to its eclectic usability across various industries finding applications widely, certain drawbacks are associated with it, which abrades its popularity and usability. It has tarnished the physical attributes of products and other significant properties, such as transparency, elasticity, durability, and colouration. Despite it having contributed phenomenally to electrical conductivity, the major setback is experienced through its disadvantages.
Carbon nanotubes are believably the starkest competitor to Carbon Black, which has the full potential to dislodge it. Nanotubes could potentially threaten Carbon Black across aerospace and automotive, semiconductors, infrastructure and construction, leisure and sports items, and so on. The single-walled nanotubes have better and balanced productivity.
Along similar lines, Graphene is yet another sinewy and safer substitute for Carbon Black for producing primers, ESD floorings, PU coatings, gel coats, compounds filled with glass fibre, etc.
Read More About Carbon Black Production Cost Reports - REQUEST FREE SAMPLE COPY IN PDF
A gamut of products has caused a breakthrough in the marketplace. Therefore, industries must be vigilant and meticulous about the volatile trends associated with it. It might not be feasible to assess all the products significantly; that's where the expert guidance from Procurement Resource emerges. Having helped gazillions of breakthroughs, Procurement Resource is a one-stop abode for various industries.
About Author:
Prakhar Panchbhaiya
Senior Content Writer at Procurement Resource
Prakhar Panchbhaiya is an accomplished content writer and market research analyst. With over 4 years of experience in content creation and market analysis encompassing many industries, including pharmaceuticals, nutraceuticals, biochemistry, healthcare, ed-tech, and Food & Agriculture, he has been creating quality content for multiple sectors. He is a Biochemistry major with sturdy backing in a PG diploma in digital marketing, helping in the exhaustive content creation based on extensive research and competitive marketing.