Factory Activity Growth in China Struggles on Supply Bottlenecks and Weak Demand Across the World
Factory Activity Growth in China Struggles on Supply Bottlenecks and Weak Demand Across the World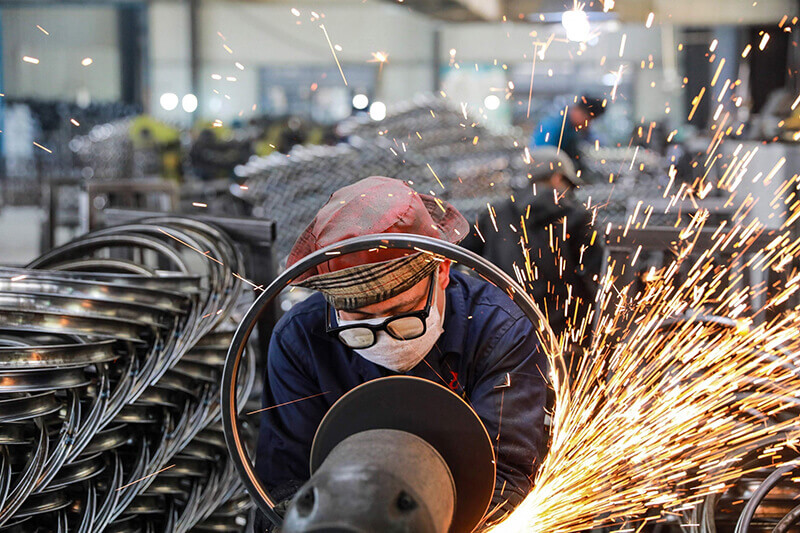 Factories across the globe, especially China, which is one of the top industrial hubs, are facing slow growth as supply bottlenecks arise due to the rising prices of the commodities. The inflated cost of production took a toll on the factory growth in China, and companies missed their forecasts in April due to the crisis. The demand for various products across the globe has decreased, and that has affected the industrial hub.
China's official manufacturing purchasing managers' index (PMI) witnessed a decline to 51.1 in April from 51.9 in March, according to the statistics from the National Bureau of Statistics (NBS). However, the production levels remained above the 50-point mark that separates growth from contraction every month but were below the 51.7 marks that was expected.
Chip shortage has become a massive issue throughout the world as the production/supply is not able to meet the robust demand for gadgets and devices that have been aggravated by the pandemic. Moreover, the market restriction and the restrictions on trade between countries to curb the spread of COVID-19 has significantly affected the factory activity in China as well, causing chip shortages, logistical disruptions, container shortages, and a spike in freight rates.
These statistics, however, differed from the private-sector survey, which released a report on the same day and reported that factory activity in April expanded at the fastest pace in four months, although businesses in that release also reported inflation in production costs. Analysts from Capital Economics said in a note on the PMI said that economy is returning to its pre-virus trend, and the policy stance is becoming less supportive, which might lead to a lower growth momentum in the coming year.
The country, however, is likely to witness rapid economic recovery by outpacing rebounds seen among the other competitors in the industry, including the competitors in India, where the second wave of the coronavirus is causing huge losses. Policymakers in China are avoiding any sudden changes in their already existing policies that could risk the recovery the industry is witnessing.
The growth in demand is also expected in various regions where the spread of COVID-19 has been controlled to some extent, like the United States and Europe, where the cases have not been rising at such an alarming rate as in India. The demand for electronic devices is also increasing at a rapid pace due to the pandemic, which is likely to boost production in factories in the coming years. The companies are expected to work diligently to try and mitigate the global crisis of semiconductors.
Owing to the economic recovery in the region, booming demand for raw materials fuelled robust profit growth in Chinese industrial firms in March, as profits upstream outperformed those in downstream sectors. The recovering phase in the region is likely to bring the market status back to normal and even witness profits in the coming years.