Ammonia Market Analysis with Focus on Green Ammonia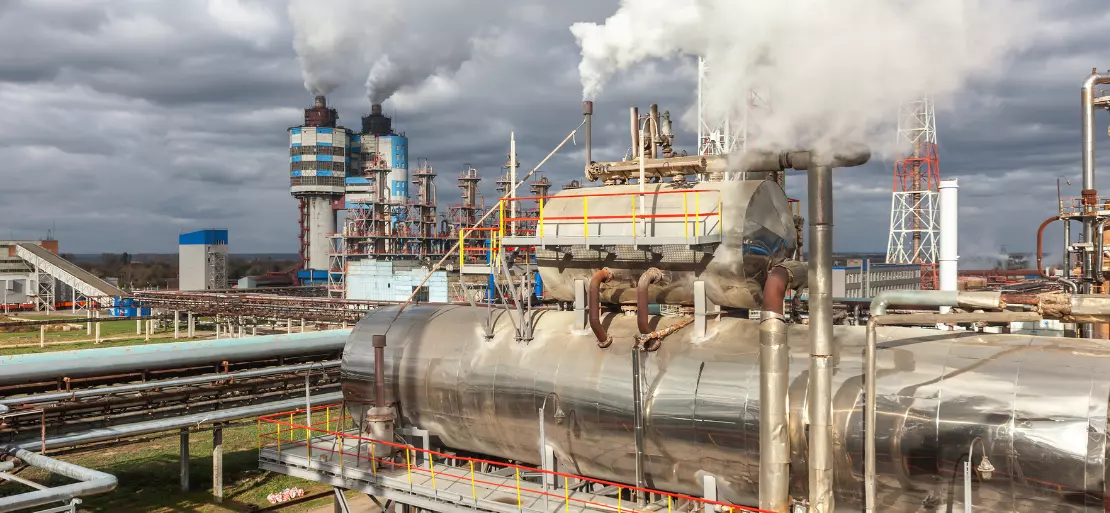 Ammonia is a nitrogen-hydrogen chemical with the formula NH3. It is a colourless, flammable gas with a strong odour. It is both caustic and toxic in its concentrated form, which is found in nature mainly due to the anaerobic degradation of plant and animal materials. It has also been discovered in space and is widely used. It is classified as an extremely hazardous element in several nations, and establishments that make, store-up, or utilise it in huge quantities be required to conform with stringent record keeping obligations.
In a distinctive modern ammonia plant natural gas, liquefied petroleum gas, or petroleum naphtha are completely transformed into carbonated hydrogen. The process for producing hydrogen from hydrocarbons is called steam reforming. Moreover, ammonia is generated using Haber-Bosch process where hydrogen is consequently blended with nitrogen.
Request Access For Regular Price Update of Ammonia
Ammonia is mainly employed to make agricultural fertilisers. Green ammonia is a variant derived from ammonia production that is entirely carbon-free and renewable. It is made by employing hydrogen from nitrogen which is removed from the air and water electrolysis. The Haber-Bosch process is employed for manufacturing but with sustainable electricity.
The shift towards green ammonia will likely promote energy self-reliance by decreasing reliance on expensive liquified natural gas (LNG) imports and slashing India's fertilizer subsidy load. The demand for fertilisers will keep rising, leading to the need for LNG imports. India must shift to a clean fuel produced locally to avoid that situation.
Read More About Ammonia Production Cost Reports - REQUEST FREE SAMPLE COPY IN PDF
The Indian fertiliser industry is expected to witness a growth in hydrogen demand of 7.5MT (million tonnes) by 2050 from 3MT per year. It takes around USD .5 per kilogram to produce green hydrogen and USD 3 per kilogram in solar-rich nations.
The government has introduced a green hydrogen policy offering several incentives to manufacturers of green ammonia and hydrogen. The plan includes allocating land for renewable energy parks, banking renewable power for over 30 days, and waiving interstate transmission charges for 25 years.
The development will be affected by the rate at which the production cost of green ammonia might be reduced, and the amount of the product demand occurs. The market conditions are changing, which will likely boost growth. North America, European Union, and Asia Pacific countries are shifting to green ammonia and will adopt the solutions soon.
REQUEST FREE SAMPLE of Ammonia Industry Report
Ammonia can be reserved in liquid form at moderate forces (10-15 bar) or frozen to -33°C. As a result, the chemical is perfect to store as a renewable energy. It can be used in an engine or to make electricity. It also has the potential to replace fuel oil in marine engines. As hydrogen is expensive and difficult to store, it can be replaced by ammonia as it is cheaper and easy to store and move.
Green ammonia is carbon-free and has many potential applications such as a transport fuel, a feedstock, renewable storage, and an industrial energy source.
The production of green ammonia and its research and future production at scale require Advanced Technologies. HPC and quantum computing technologies can solve complex density functional theory (DFT) issues in indicating material behaviour.
AI technologies, especially for graph analytics and scientific discovery, can assist with insights into exploratory data developed during new catalyst research. The researchers can create new catalyst materials required for green ammonia production.
About Author:
Prakhar Panchbhaiya
Senior Content Writer at Procurement Resource
Prakhar Panchbhaiya is an accomplished content writer and market research analyst. With over 4 years of experience in content creation and market analysis encompassing many industries, including pharmaceuticals, nutraceuticals, biochemistry, healthcare, ed-tech, and Food & Agriculture, he has been creating quality content for multiple sectors. He is a Biochemistry major with sturdy backing in a PG diploma in digital marketing, helping in the exhaustive content creation based on extensive research and competitive marketing.