E-Commerce's Benefits in Supply Chain Management (SCM)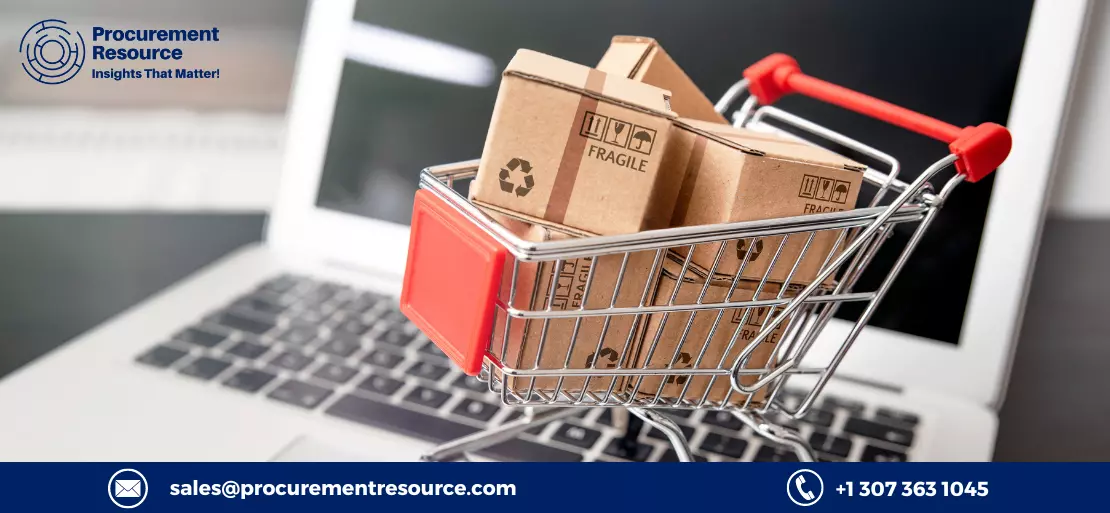 E-commerce offers multiple benefits in supply chain management. Primarily, it delivers real-time information regarding the status of the order as well as the inventory levels. This can enable companies to execute adequate decisions about when to order or produce products, minimising the risk of stockouts or overstocks.
E-commerce makes it more uncomplicated for firms to cooperate with their customers and suppliers. For instance, a company is able to effortlessly send requests for quotations to its suppliers or place orders with its clients. This allows the streamlining of the ordering process and reduces the requirement for paperwork.
Lastly, with the help of e-commerce, companies can also save transportation costs. Shipping costs can be saved by reducing shipments and using discounted shipping carriers for large orders. This helps improve the total profitability of a supply chain.
1. Contributes To Price Reduction
E-commerce allows transport businesses to trade documents online in the course of the fulfilment process. In addition, it allows freight forwarders, shippers, and trucking companies to perfect their document management processes without signing up for substantial financial or time investments. Hence, e-commerce helps businesses lower total costs, streamline supply chain services, improve customer experience, increase data integrity, and shorten business cycles.
2. Conventional Roles Witness a Shift
E-commerce has made major changes in the traditional responsibilities of retailers, transportation suppliers, and distribution centres. Retail establishments also operate as product fulfilment centres, repeatedly packing, picking, and shipping online orders to buyers during the same day.
3. It Affects the Demand Patterns
E-commerce, technology, and globalization are evolving to be intertwined, and businesses are capitalizing on this change in order to enhance their transaction and connectivity speed. At present, companies can engage with clients spontaneously due to improvements in technology by meeting their needs and analyzing their purchase behaviours.
4. Across-the-Board Visibility
Supply chain management enables network exposure and also assists in the oversight of all the activities being carried out over production, supply, warehousing, and distribution which helps in enhancing the tracking and administration of all operations, from procurement to delivery of final goods to the end-user.
5. Cost-Cutting
Minimising costs is among the main reasons clients commit their money and time to eCommerce. The supply chain must be examined in order to identify areas where prices could be reduced. Based on eCommerce, SCM can considerably minimise costs in the supply, production, and distribution operations, resulting in improved profitability.
6. Improved Customer Relations
An enhanced supply chain management ensures that clients get the total offerings they expect from a firm, like faster and on-time delivery, higher product quality, etc. Hence, the firm's and client's bond are strengthened, earning the firm client loyalty. Moreover, SCM helps companies anticipate the consumer's needs. It also assures that the company responds to customer requests for products and services.
7. Preventing Delays
Among the significant benefits of eCommerce, one is minimising delay in steps through correspondence. As everyone, including consumers, is conscious of the product's development, delays in shipment, production lines, and strategic mistakes in development channels can be avoided.
8. Visibility Throughout the Network
Every step occurring through each stage of the supply chain network, including warehousing, production, and delivery, is tracked by inventory management, ensuring better visibility and productive administration of every function, from the start of a product's manufacture to its delivery to the end-user.
9. Stock Availability and Inventory Visibility
An ideal ecommerce SCM can help expedite stock monitoring duties as well as guaranteed resource availability before they run out of stock. It also links clients to inventories, which can provide the capacity and transparency to forecast whether the desired products are available or not. This can help empower clients and create trust, vital to a business, especially B2B eCommerce.
10. Client Experience
A solid SCM system can be advantageous to achieve consumer empowerment and faith. It can enhance the consumer's experience on the eCommerce platform and also a company's reputation. Consumers who liked their browsing experience on the platform and got what they wanted are likely to give positive feedback boosting the company's reputation by promoting consumer allegiance and drawing new clients.
About Author:
Prakhar Panchbhaiya
Senior Content Writer at Procurement Resource
Prakhar Panchbhaiya is an accomplished content writer and market research analyst. With over 4 years of experience in content creation and market analysis encompassing many industries, including pharmaceuticals, nutraceuticals, biochemistry, healthcare, ed-tech, and Food & Agriculture, he has been creating quality content for multiple sectors. He is a Biochemistry major with sturdy backing in a PG diploma in digital marketing, helping in the exhaustive content creation based on extensive research and competitive marketing.