Benefits, Uses, and Market Trend of Sunflower Seeds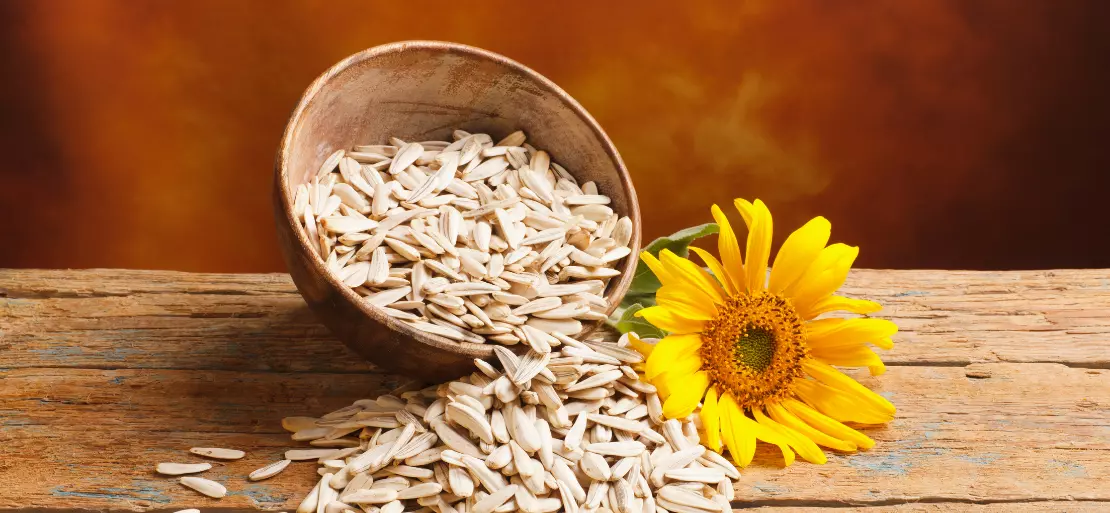 Sunflower seeds are extracted from the fruits of the sunflower plants, and the scientific name for it is Helianthus annuus. It is very tiny yet has numerous nutrients inside it. The roots of sunflower are highly rich in selenium and vitamin E. The sunflower seed market segmentation by application is edible oil, bakery products, and confectionary and region North America, Europe, Asia Pacific, Latin America, and the Middle East and Africa. By 2026, the market of sunflower seed industries is predicted to grow at a CAGR of 4.4%.

They are termed the most popular and healthy seeds and are produced extensively in European countries such as Russia, Ukraine, and the European Union. The seeds contain about 20 percent of proteins and 30 percent of lipids inside the small grain present inside the sunflower seed coat. Sunflower oil is one of the healthy sources of edible oil used for household purposes. Sunflower seeds are packaged and sold in various flavours like dill pickle, bacon ranch, salt, and pepper. Besides, the seeds are extensively used across the globe and are available in different sizes. They are abundant in omega-6 fatty acids and are high in nutrient content, and the byproducts of sunflower seeds, hull seeds, are also highly rich in fiber. At present, sunflower seeds are used as a snack, which is a healthy option for people following a healthy lifestyle, increasing the demands of the snack industry at a more significant level. Furthermore, they are used as an enhancement given to the cattle.
Request Access For Regular Price Update of Sunflower Seed
The sunflower market has shown increasing growth over a set period. The suppliers, for example, supermarkets and retail outlets for the various flavours of sunflower seeds, are growing globally. An essential factor in sunflower seed production is the increasing popularity of ready-to-eat baked food products. The expansion of the sunflower seed industry is associated with its capacity to reduce cardiovascular disease, high blood pressure, and high cholesterol.
It consists of vitamins and minerals with which a robust immune system is established inside the body and helps fight against infections. The leading players in the sunflower seed market are Advanta Seeds, Groupe Limagrain, Syngenta AG, Nuziveedu Seeds, CONAGRA FOODS INC, Mahyco Seeds company Pvt ltd, GAINT Seed Inc., Dupont, Kenkoo corporation, Pannar Seeds, Sakata seeds America, and Nuseedsetc.
Read More About Sunflower Seed Production Cost Reports - REQUEST FREE SAMPLE COPY IN PDF
Variations in the industries' supply chain were hindered due to the Coronavirus outbreak, which led to economic crises across the globe. But the movement of consumption in terms of healthy eating was a significant factor. People stressed the use of nutritious sunflower oil during the pandemic as globally, consumers moved towards healthy eating and preferred taking healthier food substitutes.
With steps like Tamil Nadu agricultural university curating the varieties of sunflower seeds to meet the increased demand in 2021 and a farmer in Wisconsin announcing his intention to produce more than two million sunflowers on 22 hectares of land in more than 15 locations, can lead to the improvement of the sunflower seeds market in the coming years.
About Author:
Prakhar Panchbhaiya
Senior Content Writer at Procurement Resource
Prakhar Panchbhaiya is an accomplished content writer and market research analyst. With over 4 years of experience in content creation and market analysis encompassing many industries, including pharmaceuticals, nutraceuticals, biochemistry, healthcare, ed-tech, and Food & Agriculture, he has been creating quality content for multiple sectors. He is a Biochemistry major with sturdy backing in a PG diploma in digital marketing, helping in the exhaustive content creation based on extensive research and competitive marketing.