Citric Acid Uses, Its Rising Demand, and Global Market Overview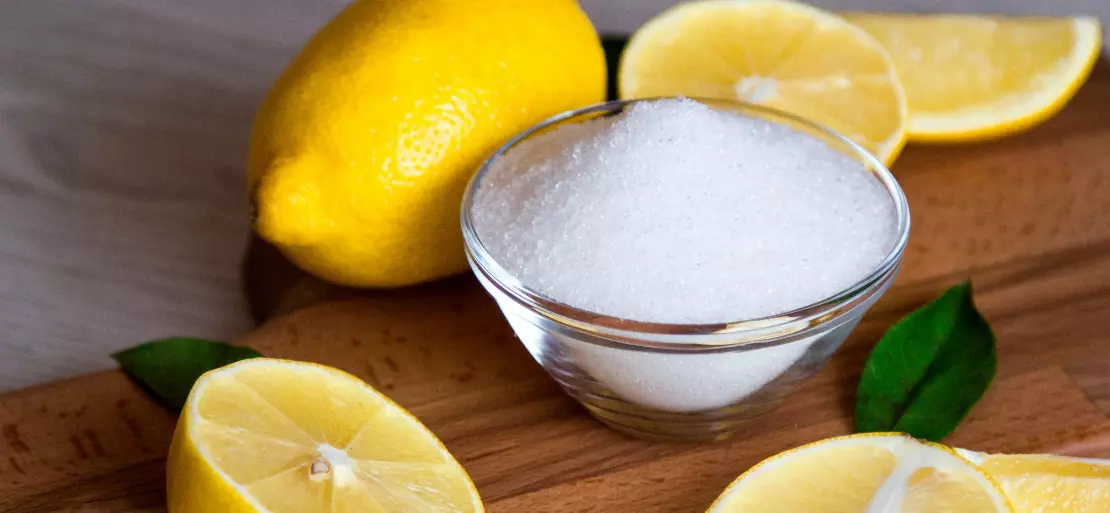 Citric acid is an organic acid present in lemon and other citrus fruit juices. The food and beverage industry accounts for approximately 75% of global citric acid consumption, primarily as an acidulant in carbonated soft drinks. It is also used to control the growth of microorganisms, adjust pH, and induce sourness. Citric acid is used as a co-builder in household detergents and cleaners, primarily in concentrated liquid detergents with zeolite builder systems. Citric acid is gaining popularity among detergent manufacturers because it is a less harmful formulation than phosphates in water systems.
Request Access For Regular Price Update of Citric acid
Owing to its several useful properties, citric acid is extensively used as a preservative in food and beverages, personal care products, cleansers and detergents, adhesives and sealants, coatings, inks, pharmaceutical goods, clinical nutrition, plastics and polymers, feed, and pet food items. Citric acid's chemical composition and potency are stable in its original unopened container for five years.
Citric acid assists manufacturers in providing a clean label to their products while also meeting consumer demand for safe and permitted ingredients within their budget. However, manufacturers face intense competition in sourcing raw materials from both inter-and intra-industry peers, stifling market growth significantly. The market has been segmented into anhydrous citric acid and liquid citric acid. Anhydrous citric acid is the market leader because it is widely used to produce numerous food products.
Read More About Citric acid Production Cost Reports - REQUEST FREE SAMPLE COPY IN PDF
Because of its long shelf life is used as a preservative, flavouring, and colouring ingredient. As consumers become more aware of the negative consequences of chemicals used in everyday items, they shift to organic products to reduce their chemical consumption. As a result, the citric acid market is expected to increase. Continuous economic growth, busy lifestyles, increasing urbanisation, and rising disposable incomes have contributed to an increase in demand for ready-to-drink beverages and processed meals in emerging markets. As a result, these drivers are expected to be the future growth engine for the citric acid market.
Western Europe is the world's largest consumer of citric acid, with the significant markets being Germany, France, and the United Kingdom. Nevertheless, demand for citric acid in the region is mature and comparatively overwhelmed, particularly in the carbonated beverage sector. After Western Europe, the United States, China, the Middle East and Africa, Central/Eastern Europe, Brazil, and India hold important positions in the global market.
REQUEST FREE SAMPLE of Citric acid Industry Report
The global citric acid market is primarily driven by rising demand for citric acid in European countries such as Germany, the United Kingdom, Italy, and Spain. In Germany for instance the food and beverage sector is a crucial pillar; the industry processes nearly 80% of agricultural products in Germany into high-quality food and beverages. Citric acid is popular among German food and pharmaceutical manufacturers due to its low toxicity compared to other acidulants used primarily in the pharmaceutical and food industries.
Furthermore, in recent years, the number of breweries in countries like the United Kingdom has more than doubled. Cargill, Incorporated, Jungbunzlauer Suisse AG, Tate & Lyle PLC, Archer Daniels Midland Company, Cofco Biochemical (Anhui) Co., Ltd. among others are some of the key players in the global critic acid market.
About Author:
Prakhar Panchbhaiya
Senior Content Writer at Procurement Resource
Prakhar Panchbhaiya is an accomplished content writer and market research analyst. With over 4 years of experience in content creation and market analysis encompassing many industries, including pharmaceuticals, nutraceuticals, biochemistry, healthcare, ed-tech, and Food & Agriculture, he has been creating quality content for multiple sectors. He is a Biochemistry major with sturdy backing in a PG diploma in digital marketing, helping in the exhaustive content creation based on extensive research and competitive marketing.