Drivers Propelling the Demand and Growth of Frozen Vegetables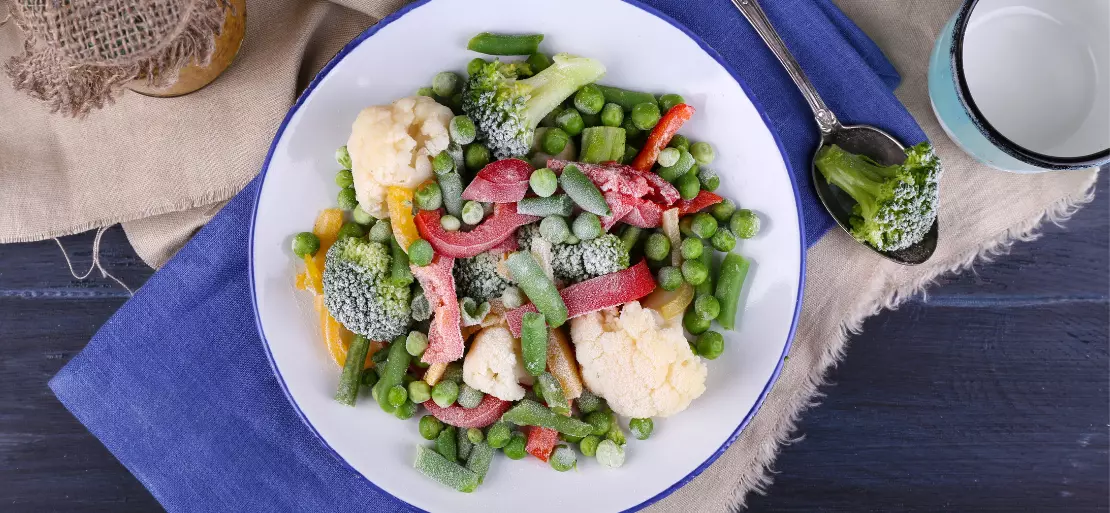 Frozen vegetables have their temperature scaled back and preserved below freezing temperature for transportation and storage. They have longer shelf life than their actual natural shelf expectancy until they are prepared to consume. In addition, a wide variety of frozen vegetables are sold in the supermarkets and can be purchased pre-packaged or frozen at home.
People's working hours have increased due to the city's rigorous work culture, making it more difficult for them to spend time cooking. Because of their hectic lifestyles, consumers have been forced to choose packaged and ready-to-eat meals. However, by using frozen vegetables, users can enjoy nutritious food that takes less time to prepare. Because frozen vegetables come in various flavours, customers can pick and choose what they want to eat.
Request Access For Regular Price Update of Frozen Vegetables
Consumers are looking for inexpensive, quick, and ready-to-eat delicious food items due to their fast-paced lifestyles, which presents significant growth opportunities for frozen vegetable products. Companies are focusing on developing new products in response to the rising demand for frozen vegetables. Most frozen vegetable consumers are looking for new and advanced food products due to shifting tastes.
Because of the technology used in its production, frozen food is becoming more popular. With proper conservation and protection, freeze-drying, air drying, and vacuum drying procedures had already made it easier to stockpile and consume vegetables, fruits, and other perishable foods for extended periods. With proper conservation and protection, freeze-drying, air drying, and vacuum drying procedures had already made it easier to stockpile and consume vegetables, fruits, and other perishable foods. Removing moisture from vegetables during the freezing process extends their shelf life and keeps germs at bay.
Read More About Frozen Vegetables Production Cost Reports - REQUEST FREE SAMPLE COPY IN PDF
The high demand for frozen vegetables in the European region is due to changes in consumer consumption habits, such as ready-to-eat or easy-to-prepare meals, and the alternation of animal-based food products with vegetable-based alternative options, which are anticipated to boost this rise.
The market is growing for convenient meal solutions among time-pressed European consumers has been increasing significantly, thrusting the European frozen vegetable market growth. Furthermore, Europeans tend to mimic American food trends because of their high spending power and sophisticated consumers. Increasing consumer spending on eating out, particularly among younger consumers who spend more than the average, will boost the European frozen vegetable market revenues. As part of a lifestyle shift, consumers in the region are gravitating toward vegan and healthy foods. There has been a considerable shift away from high-fat foods and toward low-fat, high-protein vegetables and fruits, due to which the market is expanding.
China controls a sizable portion of the East Asian frozen vegetable market. This is due to an increase in domestic frozen vegetable production and an increase in consumption by the country's population. Additionally, rising demand for convenience foods will benefit the market, which is expected to grow at a CAGR of 5.7 percent between 2021-2031. General Mills Inc., Conagra Brands, Pictsweet Farms, Mother Dairy Fruit & Vegetable Pvt. Ltd and ITC are significant players in the frozen vegetable market.
About Author:
Prakhar Panchbhaiya
Senior Content Writer at Procurement Resource
Prakhar Panchbhaiya is an accomplished content writer and market research analyst. With over 4 years of experience in content creation and market analysis encompassing many industries, including pharmaceuticals, nutraceuticals, biochemistry, healthcare, ed-tech, and Food & Agriculture, he has been creating quality content for multiple sectors. He is a Biochemistry major with sturdy backing in a PG diploma in digital marketing, helping in the exhaustive content creation based on extensive research and competitive marketing.