An Overview of the Processed Eggs Market and Its Growing Global Demand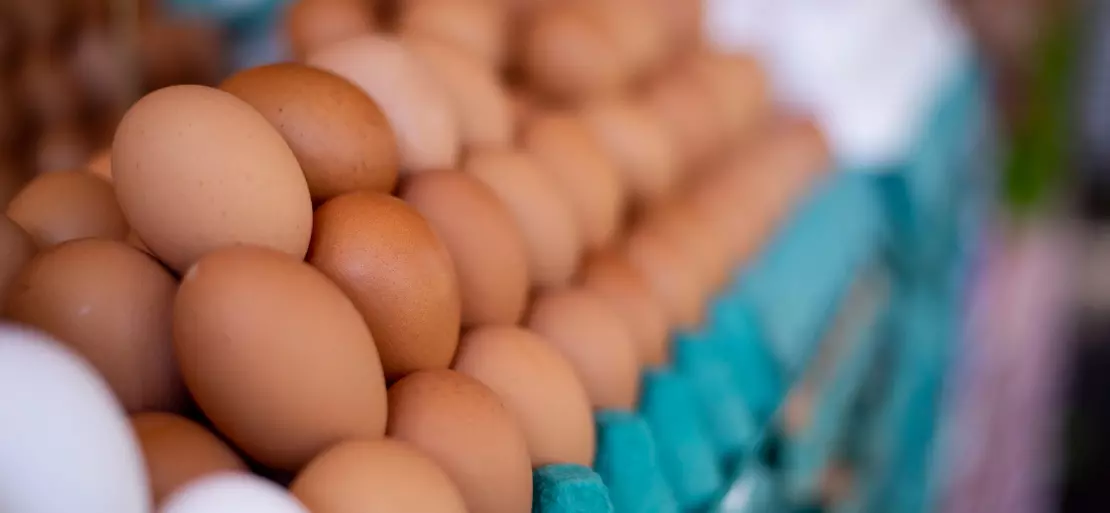 The egg processing market is driven by the convenience and ease of use and storage of processed eggs. Because of the growing urban population and hectic lifestyles, there is a growing demand for this convenience food. Processed eggs eliminate the need to manually break shells and separate the egg's various components. Furthermore, because of technological advances, processed eggs are more efficiently treated and pasteurised, ensuring safety, reducing the risk of contamination, and extending shelf life.
Processed eggs are also commonly used as a high-quality protein source in sports and bodybuilding. Additionally, there is an opportunity for processed eggs in the form of application in new and novel food products, such as healthcare products. It also sees opportunity as a convenient form of ingredient in the food and beverage industry for rapid production of foodstuffs requiring egg and egg substances, as it drastically reduces manual labour.
Request Access For Regular Price Update of Eggs
Companies involved in this industry often use antibiotics for growth promotion and therapeutic reasons. However, due to the pressure from consumer groups and rights activists, these companies are turning towards these modulators which protect consumers' health. According to a report by Pew Charitable Trusts, "Immune modulators are effective against a broad range of pathogens as they energize the immunity system in a way that is less dependent on the pathogen causing infection". Further, a broad range of antibiotics alternatives have been developed for various implementations. In chickens, egg-yolk antibodies used in immune modulators have remarkably reduce the risk of necrotic enteritis.
Read More About Eggs Production Cost Reports - REQUEST FREE SAMPLE COPY IN PDF
Technological advances is expected to drive the egg market during the forecast period. Egg market practices are expected to increase the use new poultry and egg storage technologies. Companies involved in egg market are also expected to integrate big data analytics, IoT, robotics and other technologies in to their practices. For instance, farmers have started using robots for egg packaging to increase productivity. These technological developments are expected to drive the egg market forward.
The global processed egg market is split into product types like liquid egg, frozen egg, dried egg, and others. It is classified by application as bakery, dairy products, confectionery, ready-to-eat food, nutritional supplement, and others.
REQUEST FREE SAMPLE of Eggs Industry Report
North America dominated the processed egg market. When compared to other markets, the growth rates of the processed egg industry in North America are consistent. Europe is the other major market for processed egg products in the developed world. In the developing world, such as Asia-Pacific, the total growth rate is higher. This market is growing because of high population growth, rapid urbanisation, and increased awareness about the nutritional benefits of processed egg products. Demand for processed egg products is increasing rapidly in developing countries such as China and India.
The key players for egg market include Barry Farms, Cal-Maine Foods, Inc., Global Eggs Corporation, Hy-Line International, Keggfarms Pvt. Ltd., Land O'Lakes, Inc., Michael Foods, Inc., Ningbo Jiangbei Dexi Foods Co. Ltd, Noble Foods Ltd, Rose Acre Farms, Inc., Pilgrim's Pride Corporation, Suguna Poultry Farm Limited, Tree of Life, Inc., and Tyson Foods, Inc. Venkys India Ltd among others.
About Author:
Prakhar Panchbhaiya
Senior Content Writer at Procurement Resource
Prakhar Panchbhaiya is an accomplished content writer and market research analyst. With over 4 years of experience in content creation and market analysis encompassing many industries, including pharmaceuticals, nutraceuticals, biochemistry, healthcare, ed-tech, and Food & Agriculture, he has been creating quality content for multiple sectors. He is a Biochemistry major with sturdy backing in a PG diploma in digital marketing, helping in the exhaustive content creation based on extensive research and competitive marketing.