Extensive Use of Hexane Solvent in Producing Edible Oils is Propelling the Market Development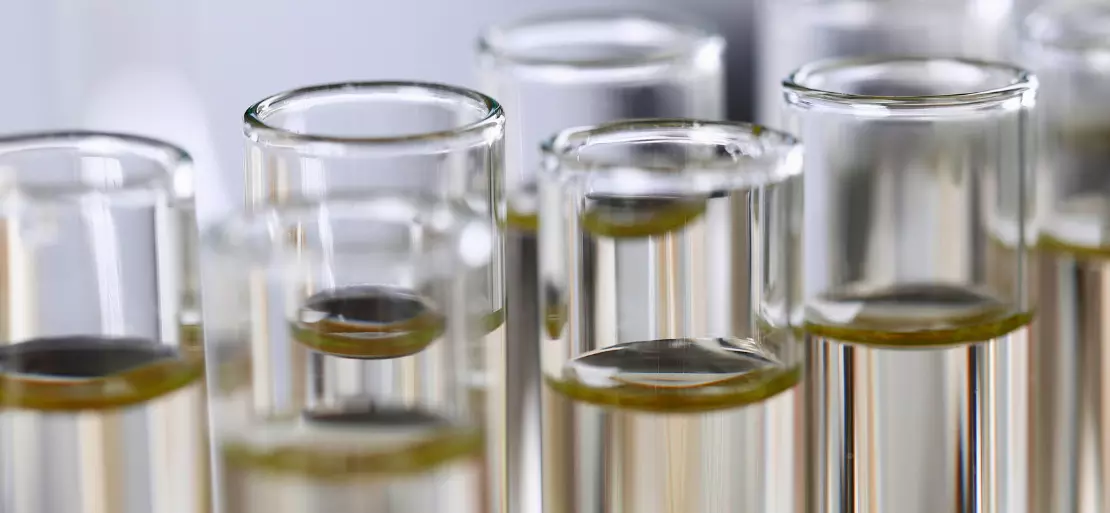 Hexane is a volatile organic compound with six carbon atoms, and the formula C6H14 is primarily produced during crude oil refining. Its main application is in the extraction of edible oil. The hexane market is divided into four sections: type (n-hexane, isohexane, and neohexane), grade (into polymer grade, food grade, and other grades), application (industrial solvents, edible oil extractants, cleaning and degreasing, and other applications (including thermometric fluid, agricultural chemical, additive fuel, and adhesive and sealants), and geography (Asia Pacific, Europe, North America, Latin America, Middle East and Africa).
Hexane is becoming more popular as a solvent for extracting edible oils from seed and vegetable crops such as peanuts, soybeans, corn, etc. Hexane extracts oil more effectively than other solvents such as petroleum ether and ethyl acetate. It readily mixes with vegetable oil and washes it out without affecting fibre, protein, sugar, or unwanted gums. The rise in the edible oil segment can be attributed to rising consumer awareness about refined oil and its impact on health.
Request Access For Regular Price Update of Hexane
The global hexane market is anticipated to grow at a CAGR of 4% between 2022-2027. Furthermore, as food-related health challenges such as high cholesterol, obesity, and others become more prevalent, consumers are willing to pay increased costs for healthy food products. Presently, n-hexane is predominantly utilised as an edible oil extractant as it gives high production from oilseeds. In many countries, the growing popularity of edible oils with additional health benefits is influencing purchasing decisions for edible oils high in omega 3, vitamins, oryzanol, natural antioxidants, and other nutrients. As a result, the edible oil extraction application is expected to dominate the market forecast from 2022 to 2027.
The Asia Pacific region is approximated to dominate the hexane market. Hexane is a solvent used in glues, varnishes, and inks. Furthermore, it extracts oil and grease contaminants from soil and water for laboratory analysis. According to the China National Grain and Oils Information Centre (CNGOIC), vegetable oil used for food will increase by 2.3 percent from the previous year to 37.8 million tonnes in 2021-2022, owing to a strong foodservice industry and online food sales.
Read More About Hexane Production Cost Reports - REQUEST FREE SAMPLE COPY IN PDF
The fast expansion in the food and beverage sector to meet the growing population's demand and the demand for industrial-grade hexane from countries such as India, China, and Indonesia are the major factors driving the hexane market's development.
With a manufacturing base and massive raw materials, India is the world's second-largest exporter of textiles and apparel. Despite its size, India's textile industry has struggled globally. India's share of global textile exports has declined in recent years, while countries like Bangladesh and Vietnam have increased their market shares. However, in the aggregate, the country's textile production appears to be very positive, fueled by burgeoning domestic consumption. It is expected to significantly impact the market in the coming year. Exxon Mobil Corporation, Bharat Petroleum Corporation Limited, Merck KGaA, Royal Dutch Shell PLC, and Sumitomo Chemical Co. Ltd, among others, are the key players in the market of hexane.
About Author:
Prakhar Panchbhaiya
Senior Content Writer at Procurement Resource
Prakhar Panchbhaiya is an accomplished content writer and market research analyst. With over 4 years of experience in content creation and market analysis encompassing many industries, including pharmaceuticals, nutraceuticals, biochemistry, healthcare, ed-tech, and Food & Agriculture, he has been creating quality content for multiple sectors. He is a Biochemistry major with sturdy backing in a PG diploma in digital marketing, helping in the exhaustive content creation based on extensive research and competitive marketing.