In the Midst of Export Tariffs and Fat Shortages Concerns, Companies are tackling Cheese Challenges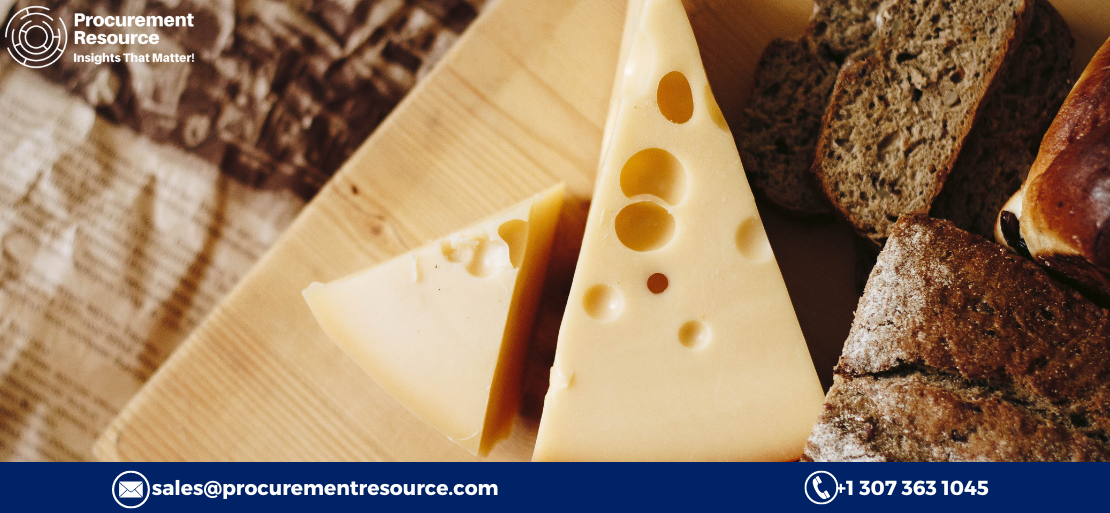 Since the New American Innovation Has a Lot to Offer, the US is All Set to Break into Europe

After examining the market dynamics in the cheese sectors worldwide, it was found that the largest dairy products group in the world, Lactalis emphasises shortages of fat. In contrast, other companies mark a "dramatic slowdown" in exports of cheese. At the same time, companies from the US discuss the struggle to secure market share in Europe, as the US Dairy Export Council highlights new American innovation.
Innovators in the dairy sector give insights into the advancing cheese sector and the latest trends that steer innovation. Meantime, the event this year is highlighting activated charcoal cheese and floral and fruit inclusions.
Dairy Fat Insufficiencies

It was recorded that despite the supply and demand of milk remaining stable, growing around 2% per year in parallel, there were a few headwinds for dairy companies in Europe, as it is getting increasingly difficult to have access to fat.
Request Access For Regular Price Update of Cheese
Despite these challenges, companies are starting to buy from different suppliers, including outside of Europe. But the issue with limited fat supply affects the sector entirely. Since the supply is restrained, fat prices increase; hence, consumers have to buy more expensive products on shelves.
One factor that helped in lowering the prices is the weak demand for milk in China which can be a result of the weak demand due to COVID-19 lockdowns in the region this year.
Market Complexness

For now, it was highlighted that the US dairy sector is facing an uphill battle in attempting to gain market share in the European market, as US cheese is a baby in Europe.
As cheeses have names, which denominations are secured under the EU legislation, it is crucial to change commercial names for the cheese, e.g., "Fontal" instead of Fontina, "Crumble blue" instead of Gorgonzola and "Belgranelli" instead of Parmigiano.
In addition, cheese makers in the US have strict tariffs to deal with, which are around USD 2 per kg of cheese exported to Europe, twice the number of duties paid by Europeans to ship their products in the US.
During times of inflation, tariffs should be lowered, and legislators should gather together and do right for the people.
Other issues include a "surprising slowdown" in exports of cheese arriving in some countries, like South Korea, or the flat sales in China. In addition, it can be noted that securing containers in order to transport products remains complicated, adding issues related to the supply chain to the list of already existing complications.
At the same time, sales in Latin America remain good, especially in Mexico, whose currency, in contrast to the US dollar, has not devalued significantly.
More Than Just Processed Cheese Being Offered by the US Market

The US cheese sector comprises a wide range of cheeses that range exceeding processed cheese. It makes more than a thousand varieties of cheeses, from European-style products to American originals. As the US is a country of immigrants, its heritage originates from other global countries, making its offerings versatile.
Since people look at Europe as the ideal place to buy cheese from, they aim that the narrative change as the US is launching a diverse range of varieties.
Melting Cheese Demand

Taking into account processed cheese, more specifically "melty" cheeses, a trend that started in the US is spreading as companies introduce products that exhibit that do precisely what a melting cheese should do. Companies are using emulsifiers to create cheeses with all the suitable melting properties, including a hybrid melting cheese, which is ideal for consumers wanting a balanced plant-based version.
Read More About Cheese Production Cost Reports - REQUEST FREE SAMPLE COPY IN PDF
It is partially plant-based as a small amount of milk fat is added that can be blended with real cheese. Such innovations in the dairy sector are appealing and exciting for cheese lovers across the globe. It is also very inexpensive than typical cheese as it is based on oils like palm, coconut, and starch and once blended, there is no visible difference, and it still makes a significant impact on prices.
Charcoal Cheese

Some new variations in cheese include a vitamin-D-enriched Dilano Black Lemon cheese, a cow cheese that matured for two months with a beautiful colour that can be compared to a young Gouda. It has a tinge of lemon, giving it an excellent combination. The consumer reviews for it have been positive as the colour attracts consumers' attention making them believe it tastes good. Presently, the cheese is being exported worldwide from the Netherlands, with the future potential of other cheeses, including black goat's cheese or different black varieties.
Forte and Unique Flavoured Cheeses

At present, a few brands are presenting their line of flavoured speciality cheeses. These distinct flavours are crucial for the development of a company. Some cheese types include lavender pesto, green pesto, and black garlic. Strawberry Cocos is a stand-out flavour, a blend of strawberry and coconut, made by mixing coconut flakes and strawberry flavours. Another idea is Fancy Rose Leaves Cheese, which consists of real rose petals inside the cheese. It is an unusual pairing but tastes fruity.
Conclusively, it is challenging to introduce a new product in the market and more difficult to establish a new market with immense competition; however, with the proper market knowledge and procurement strategies, anything is possible. So, to resolve your business queries, reach out to Procurement Resource for their expertise in catering to your business needs.
About Author:
Prakhar Panchbhaiya
Senior Content Writer at Procurement Resource
Prakhar Panchbhaiya is an accomplished content writer and market research analyst. With over 4 years of experience in content creation and market analysis encompassing many industries, including pharmaceuticals, nutraceuticals, biochemistry, healthcare, ed-tech, and Food & Agriculture, he has been creating quality content for multiple sectors. He is a Biochemistry major with sturdy backing in a PG diploma in digital marketing, helping in the exhaustive content creation based on extensive research and competitive marketing.