Feed Rye Origin, Applications, Benefits and Leading Producers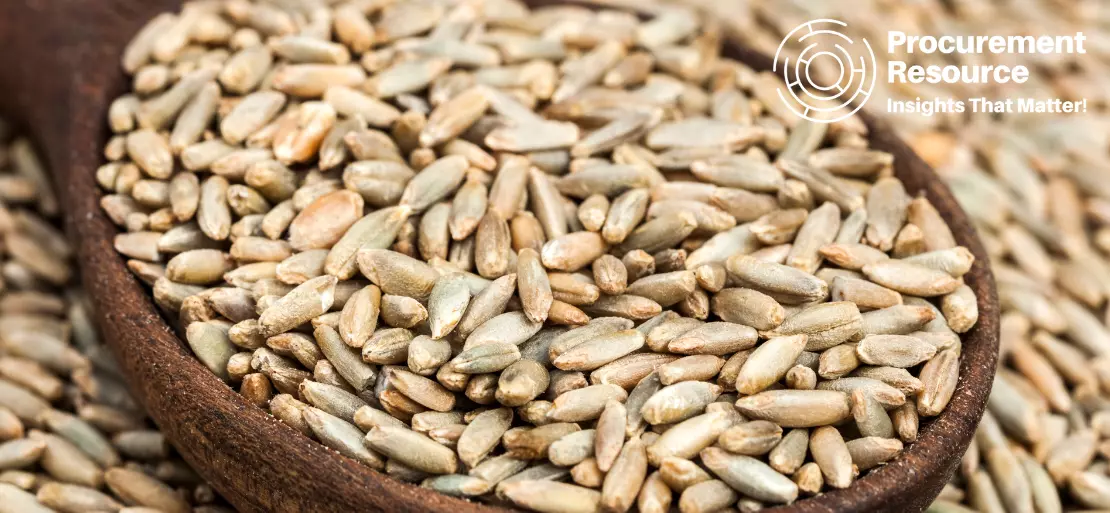 Rye is a fodder cultivated as a grain that is somewhat related to wheat and barley. It is used for making bread, flour, beer, and animal fodder, among other things. It is a common feed source for pigs, although its likeness to develop ergot, a fungus harmful to pigs, makes it less favoured among farmers. It is a versatile crop cultivated as cattle forage, manure in organic farming, feed material, human consumption, and alcohol brewing.
Rye is grown better in poorer soils compared to other grains. It is a plant that can withstand cold weather and also snow. It develops in spring and produces the crop. It is harvested by combined harvesters that cut the plant, thresh, and winnow. The rye attained is shocked for storage and threshed manually. Rye was cultivated and had origins in southwestern Asia. Currently, it is only grown in regions with colder weather.
Rye is a crucial ingredient in brewing alcoholic drinks like gin, whiskey, beer etc. It is also used as feed for livestock like pigs. It is employed in bread, crispbread as flour. It is cultivated in winter to prevent soil erosion, and mature plants are usually used in animal bedding. It is also used extensively in the medical and food industries. The medical sector derives decoctions, infusions, and medicine from rye grains.
Request Access For Regular Price Update of Feed Rye
Rye is rapidly being used as a critical component in pig rations in countries including Russia, Denmark, Spain, Germany, and Poland. KWS has joined forces with feed experts and farmers that are expanding the use of hybrid rye in Canada and the USA.
The ingredient is known to reduce stress and lowers the risk of obesity. In the hindgut, the Arabinoxylan in rye gets converted into butyrate, which in turn raises energy when feed intake is less. Butyrate also increases the quality of colostum and levels of IgG and IgA.
Rye is also known to extend the laying duration and improve shell quality and its overall wellness, which in turn lowers the sector's carbon footprint.
Rye adds a unique spicy taste to alcohol with a distinct colour which is being used by commercial and craft producers alike.
Moreover, rye is a healthy cereal grain that is good for the heart and added to goods like breakfast cereals. It adds fibre content, provides stability in glucose levels, and improves bowel functions; it has lower glycemic Index (GI) and postprandial insulin and enhances cardiovascular health.
Read More About Feed Rye Production Cost Reports - REQUEST FREE SAMPLE COPY IN PDF
Apart from power prices, the international trade barriers are worsening the situation as Russia has cut the grain and sugar supply exports to the ex-Soviet states. The grains supply terminated in the neighbouring states like Armenia, Kyrgyzstan, Belarus, Kazakhstan, and Eurasian Economic Union, including rye, wheat, barley and maize.
The largest producer of rye globally is the European Union which Russia and Belarus follow. The top ten rye producers are the European Union, Russia, Belarus, Canada, Ukraine, Turkey, the United States, Argentina, Norway, and Australia. The most popular rye by-product in Central, Eastern and Northern Europe is bread.
About Author:
Prakhar Panchbhaiya
Senior Content Writer at Procurement Resource
Prakhar Panchbhaiya is an accomplished content writer and market research analyst. With over 4 years of experience in content creation and market analysis encompassing many industries, including pharmaceuticals, nutraceuticals, biochemistry, healthcare, ed-tech, and Food & Agriculture, he has been creating quality content for multiple sectors. He is a Biochemistry major with sturdy backing in a PG diploma in digital marketing, helping in the exhaustive content creation based on extensive research and competitive marketing.