Global Glass Industry and the Latest Developments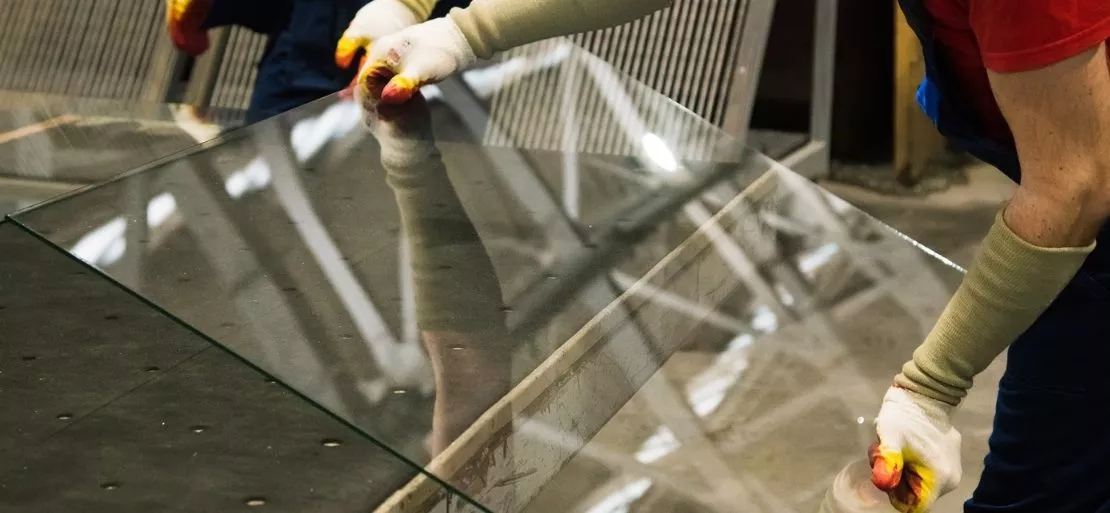 Procurement Resource specialises offers the most up-to-date prices for glass. Each of our product price databases is being protected by a comprehensible graphing device dating back to 2014. It covers regions including North America, South America, Europe, Asia Pacific, the Middle East and Africa. Our procurement blogs present well-researched and in-depth product and industry information, current market trends, and the latest developments.
Glass is a non-crystalline, generally transparent amorphous solid with broad practical, technical, and ornamental applications in windowpanes, dinnerware, and optics, among other things. The process makes the glass quick cooling (quenching) of molten metal, but certain glasses, such as volcanic glass, occur spontaneously.
The glass manufacturing process includes two primary methods: the float glass process and glassblowing. Today, the modern glass container factories operate in three parts, the batch house, the hot end, and the cold end. Glass finds application in various non-exhaustive products: packaging, tableware, housing, and buildings, among others.
Request Access For Regular Price Update of Glass
During the stone age, naturally-occurring obsidian glass was used to fracture along very sharp edges, making it suitable for cutting tools and weapons—the origins of glassmaking date back to 6,000 years, way before the method of smelting iron.
According to the evidence available, the first original synthetic glass was made in Lebanon and the coastal north of Syria, Mesopotamia, or ancient Egypt. The term glass originated in the late Roman Empire and, through Europe, spread to the rest of the world. A noticeable increase in glass production was seen in the 20th century, specifically in the United States, Great Britain, and France.
The glass industry is expected to witness growth owing to the rapid, widespread construction automotive applications paired with growing government initiatives in renewable resources. Increased usage of flat glass in solar panels, photovoltaic modules, and e-glass due to the growing demand for clean energy is projected to be a key trend augmenting the market.
In addition, the glass containers find extensive application in the packaging of food and beverage products furthering the market's growth. Furthermore, technological advancements like low-emissivity (low-E) glass, smart windows, and self-cleaning properties create new opportunities for end-user companies. Also, the introduction of 3D printed glass has been used in decorative to advanced inserts in the electronics and aerospace industries. This can also reduce wastage and energy consumption, making it sustainable.
Read More About Glass Cost Reports - REQUEST FREE SAMPLE COPY IN PDF
Ggreen glass Recycling, Romania's market leader in the glass recycling industry and based in Popesti-Leordeni, Ilfov since 2013, invested EUR 10 million in a new post-consumer glass waste recycling plant and the modernization of existing facilities, bringing its total capacity to 260,000 recycled tonnes per year.
In addition, Philippe Bastien, Chairman of Glass for Europe, announced that flat glass is crucial to energy performance, safety, security, and comfort in manufacturing buildings, cars, and solar energy. He added their goals for reducing CO2 emissions to the max. Also, Stoelzle Oberglas has completed a EUR 22 million investment in glass manufacture. According to the Austrian container glassmaker, the furnace will lower energy usage by 13% and increase manufacturing capacity to 270 tonnes per day. The priority of the investment was production efficiency and sustainability.
Researchers have developed a novel glass-ceramic substance made from industrial waste that is proving to be a better building material. Manuel Jordán, a professor at Miguel Hernández University (UMH), has helped create a novel glass-ceramic material made from chromium-contaminated waste. This novel material has a high bending resistance compared to others in its class, yet it is nontoxic and ecologically safe once treated.
Furthermore, displays, tablets, laptops, cellphones, and solar cells all require glass to transmit light through, but a surface that repels water, dirt, oil, and other liquids would be beneficial. Researchers at the University of Pittsburgh's Swanson School of Engineering by using machine learning have developed a super clear, nanostructure glass that is antifogging and inspired by the wings of the glass wing butterfly.
About Author:
Prakhar Panchbhaiya
Senior Content Writer at Procurement Resource
Prakhar Panchbhaiya is an accomplished content writer and market research analyst. With over 4 years of experience in content creation and market analysis encompassing many industries, including pharmaceuticals, nutraceuticals, biochemistry, healthcare, ed-tech, and Food & Agriculture, he has been creating quality content for multiple sectors. He is a Biochemistry major with sturdy backing in a PG diploma in digital marketing, helping in the exhaustive content creation based on extensive research and competitive marketing.