Global Market Overview of Toluene and Its Expanding Application in Various Industries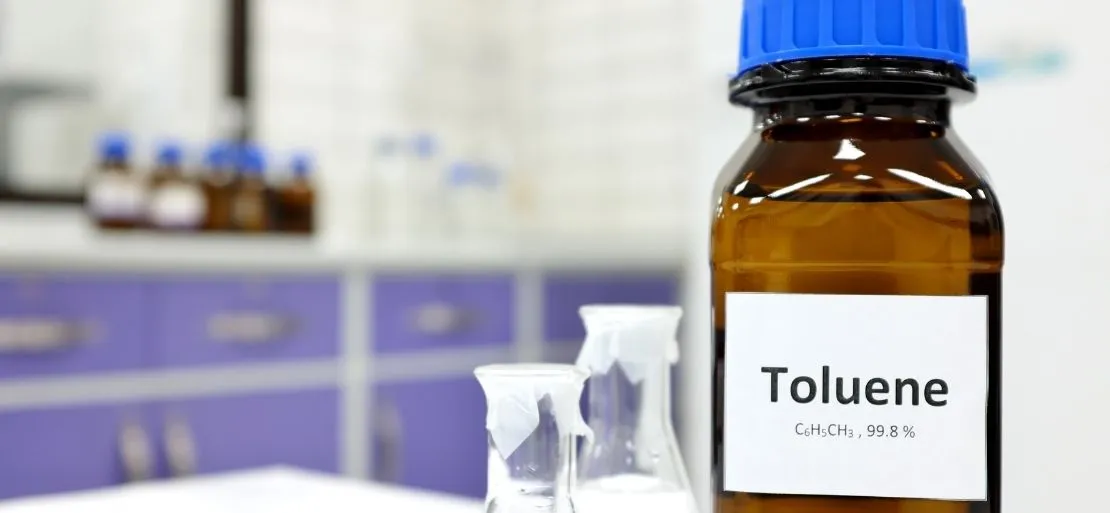 Toluene is colourless with a benzene-like odour. It is also known as toluol and methylbenzene. It is a beta-oxidant, a depressant, a hepatoprotective, an anaesthetic, and a neurotransmitter. Toluene is an aromatic hydrocarbon used in various industrial applications, primarily as a solvent and feedstock. It is also used in the explosives industry to make flammable compounds and in the manufacture of hair dyes. Furthermore, because of its low sensitivity and high-octane ratings, toluene is an ideal fuel for heavily loaded engines.
The toluene market is divided into benzene and xylene derivatives, toluene diisocyanates, solvents, gasoline additives, and others. Others are further classified as benzaldehyde and benzoic acid. The toluene market is divided into four segments based on the manufacturing process: reformate process, pygas process, coke or coal process, and styrene process. The toluene market is classified into drugs, dyes, blending, cosmetic nail products, and others based on applications such as TNT, pesticides, and fertilisers.
Request Access For Regular Price Update of Toluene
The expanding applications of toluene and its derivatives in various industries are the primary growth drivers for the market. Additionally, the increased use of toluene in gasoline blends, where it acts as an octane booster and preserves the energy content of gasoline, has boosted the market growth. Moreover, the rising demand for aromatics in the petrochemical industry to produce synthetic fibres, elastomers, agrochemicals, dyes, nail paints, and other products is propelling the global toluene market. Aside from that, growth in end-use industries, particularly in emerging markets such as China and India, has resulted in increased demand for toluene.
The Asia Pacific region controlled most of the global market, and China accounted for the region's largest toluene market. China is the Asia Pacific region's largest producer of chemicals, paints, coatings, and adhesives. The country's growing production is expected to drive the market studied in China during the forecast period. Paint and coatings production in China has increased due to rising demand from the industrial and infrastructure sectors. Also, due to the industry's positive outlook, several major coatings manufacturers are establishing newer plants in the country.
Read More About Toluene Production Cost Reports - REQUEST FREE SAMPLE COPY IN PDF
AkzoNobel recently began operating the world's largest powder coatings facility in Changzhou, China. China dominates the global plastic production market, owing to rising demand from various industries and the country's ongoing construction of new plants. During 2022-2027, such growth is expected to propel the studied market in the region. PPG revealed the conclusion of its USD 13 million investment in its Jiading, China paint and coatings facility, such as eight new powder coating manufacturing lines and a developed powder coatings technology center in May 2021. This is anticipated to improve PPG's R&D capabilities and expand the factory's output by exceeding 8,000 metric tonnes annually.
The Key Players in the market of Toluene include BASF SE, bp p.l.c., China Petroleum & Chemical Corporation, Chevron Phillips, GS Caltex, Covestro AG, Exxon Mobil Corporation, JX Nippon Oil and Energy, Formosa Chemical & Fiber Corporation, Lyondell basell Industries NV, Shell, Sherwin-Williams, Sinopec, Valero Energy, and others.
About Author:
Prakhar Panchbhaiya
Senior Content Writer at Procurement Resource
Prakhar Panchbhaiya is an accomplished content writer and market research analyst. With over 4 years of experience in content creation and market analysis encompassing many industries, including pharmaceuticals, nutraceuticals, biochemistry, healthcare, ed-tech, and Food & Agriculture, he has been creating quality content for multiple sectors. He is a Biochemistry major with sturdy backing in a PG diploma in digital marketing, helping in the exhaustive content creation based on extensive research and competitive marketing.