Global Market Trend of Sulfur and Its Rising Demand in the End-User Industries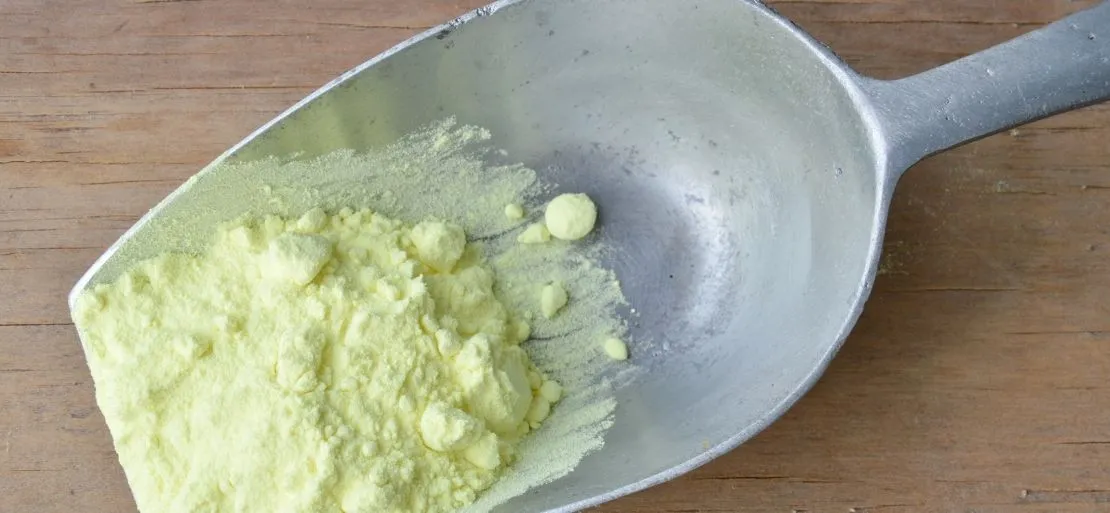 Chemical processing is expected to be the largest end-user industry, accounting for approximately 90% of the global sulphur market in 2021. Approximately 90% of the sulphur produced or extracted is used to produce sulphur dioxide, converted into sulfuric acid.
The most important of sulfuric acid's many applications are in the production of phosphoric acid, which is used to produce phosphates for fertilisers. Mercaptans are an organosulfur compound family. Some are mixed with natural gas supplies because of their distinct odour, allowing gas leaks to be easily detected. Others are used to produce pesticides, herbicides, and silver polish. Most of the acid is used to manufacture phosphate fertilisers, an essential component of the food and beverage industries. Global agricultural output is increasing demand for sulphuric acid on the worldwide market.
Traditional mining methods, such as the Frasch method, extract elemental sulphur from ores. It is also produced as a byproduct of sour natural gas, tar sand, and sour crude refining. Sulphur recovery from refining processes accounts for 98 percent of global elemental sulphur production.
Request Access For Regular Price Update of Sulfuric acid
Sulphuric acid production and consumption are indicators of a country's industrial development. It is primarily used in the production of phosphoric fertiliser. Other uses for acid include wastewater treatment, mineral extraction, and oil refining. Fungicides, agrochemicals, dyestuffs, and detergents are all made with sulphur compounds. Ammonium thiosulphate and sodium are used as fixing agents in silver-based photography. Sulphites derived from the combustion of sulphur are used to bleach paper.
Increasing crop prices have heightened the demand for fertilisers. Furthermore, favourable weather has increased fertiliser demand in major agricultural regions. Such factors are expected to propel the sulphur market during the forecast period.
The Asia Pacific dominated the market due to rising sulphur demand for fertiliser and rubber processing in countries such as China and India. China is the world's leading producer of pyrites while supplying more than 50% of sulphur in all forms. It is also a key importer of sulphur importing approximately 35% of the global sulphur that is utilised to produce sulphuric acid. Besides, the country is the world's leading producer of pyrites (source), which account for more than half of all sulphur.
Read More About Sulfuric acid Production Cost Reports - REQUEST FREE SAMPLE COPY IN PDF
Fertilizer production accounts for roughly two-thirds of China's sulfuric acid consumption. Secondary fertilisers in the fertiliser industry include calcium, magnesium, and sulphur. Yara China Limited and Nutrien Ltd are two companies that provide secondary fertiliser products. Furthermore, oil palm, rubber, and sugarcane account for nearly 95% of ASEAN fertiliser demand. Plantations are expected to be the primary driver of fertiliser demand growth in the coming years, which may drive the sulphur market.
Gazprom Export, an essential part of Gazprom, increased its sulphur export volume in August 2020. The company sold approximately 1.3 million tonnes to foreign customers. Likewise, Gazpromneft-Badra, a subsidiary of Gazprom Neft, began shipping granulated products from Iraq's Badra oilfield in September 2019. Abu Dhabi National Oil Company (UAE), Marathon Petroleum Corporation (US), Qatar Petroleum (Qatar), Gazprom (Russia), Saudi Aramco (Saudi Arabia), and Chemtrade Logistics (Canada) are some of the key players operating in the solid sulphur market.
About Author:
Prakhar Panchbhaiya
Senior Content Writer at Procurement Resource
Prakhar Panchbhaiya is an accomplished content writer and market research analyst. With over 4 years of experience in content creation and market analysis encompassing many industries, including pharmaceuticals, nutraceuticals, biochemistry, healthcare, ed-tech, and Food & Agriculture, he has been creating quality content for multiple sectors. He is a Biochemistry major with sturdy backing in a PG diploma in digital marketing, helping in the exhaustive content creation based on extensive research and competitive marketing.