Global Tallow Industry - Uses and Demand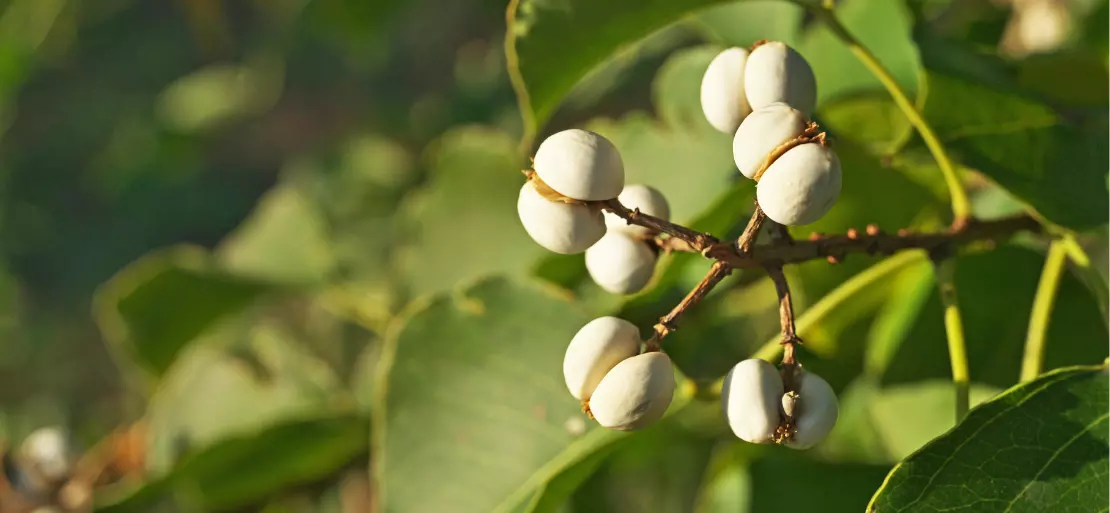 Tallow is rendered beef or mutton fat that is high in triglycerides. Grease is not officially classified as beef or mutton fat in the industry. It is animal fat that fits certain technical specifications, such as melting point. Commercial tallow frequently contains fat derived from other animals, such as pig lard or plants. Tallow mainly comprises triglycerides (fat), with stearic and oleic acids being the primary components.
Tallow is primarily utilised in animal feed, such as dog kibble and in soap manufacturing. Tallowate is a term used informally in the soap business and among soap-making hobbyists to refer to soaps manufactured from tallow. For example, sodium tallowate is made by combining a fat with sodium hydroxide (lye, caustic soda) or sodium carbonate (washing soda). It's mostly made up of a combination of sodium salts of fatty acids like oleic and palmitic acid. The substance, for example, is commonly used in soaps to give creamy lather and significant conditioning characteristics.
Request Access For Regular Price Update of Tallow
Increasing demand for soaps and detergents worldwide will drive the worldwide tallow fatty acids market growth over the period of 2017-2024. Furthermore, by 2024, the worldwide tallow fatty acids market size would be increased by the prevalence of favourable rules regarding cleanliness and hygiene in the food & beverage and industrial industries.
In the future years, positive development indicators in the rubber and plastics industries will increase the overall market share of tallow fatty acids. Owing to its capacity to provide stabilising, lubricating, gelling, and anti-caking properties, the substance is widely utilised in the rubber and plastics industries. For example, the product (stearic acid) is employed as an anti-tacking and vulcanisation agent in rubber production and an additive in plastics. As a result, rising rubber and plastic demand from various end-user sectors, such as packaging, construction, automotive, and electronics, would propel the global tallow oil fatty acids market size.
Read More About Tallow Production Cost Reports - REQUEST FREE SAMPLE COPY IN PDF
The market for tallow fatty acids in North America was worth more than USD 950 million. Stringent government rules to maintain sanitation in the food and beverage and medical industries would be a significant driver driving business growth in the region. Another aspect driving the area rubber business is robust car manufacture and sales. Moreover, increased plastic demand in the region will complement regional growth due to significant end-user sectors like automotive, electronics, and others.
REQUEST FREE SAMPLE of Tallow Industry Report
Growth indications in the regional FMCG sector, which includes soaps and detergents, are the primary element driving total industry growth in the region. One of the primary factors driving regional development is the increase in automotive manufacturing and sales in China, India, Japan, and Indonesia.
Additionally, significant growth in regional end-user industries such as electronics and construction has enhanced total rubber and plastic demand in the region, which has increased the size of the tallow fatty acids market. The leading players in the market are BASF SE, AkzoNobel, Twin Rivers Technologies, VVF L.LC, Godrej Industries, Vantage Oleochemicals, Inc., FerroMac International, LG Household and Healthcare, Chemol Company Inc., Colgate Palmolive, Baerlocher GmbH, Chemithon Enterprises, Acme-Hardesty Co., and H Foster & Co. Ltd.
About Author:
Prakhar Panchbhaiya
Senior Content Writer at Procurement Resource
Prakhar Panchbhaiya is an accomplished content writer and market research analyst. With over 4 years of experience in content creation and market analysis encompassing many industries, including pharmaceuticals, nutraceuticals, biochemistry, healthcare, ed-tech, and Food & Agriculture, he has been creating quality content for multiple sectors. He is a Biochemistry major with sturdy backing in a PG diploma in digital marketing, helping in the exhaustive content creation based on extensive research and competitive marketing.