Impact of COVID-19 on the Mining Industry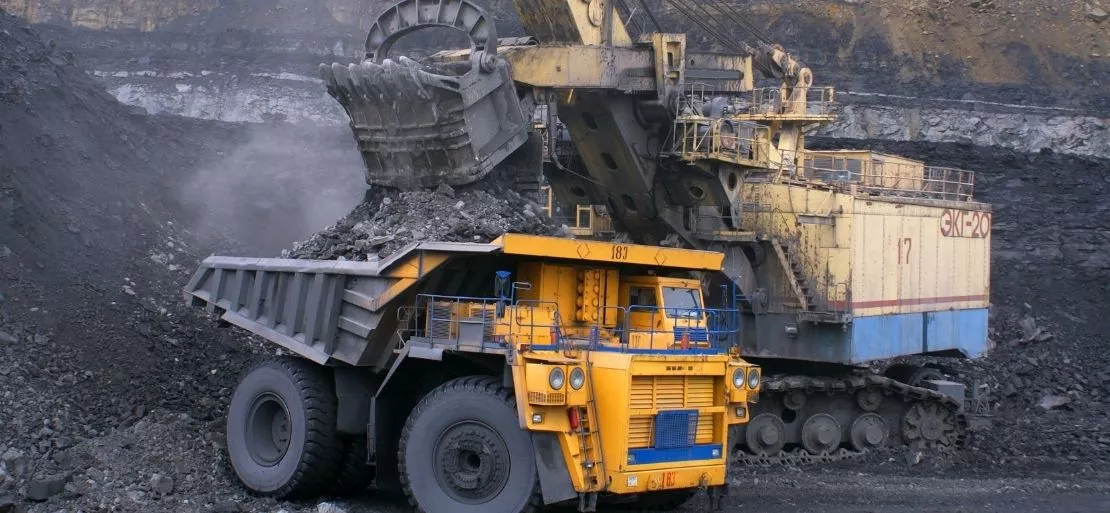 Business cycles are nothing new to the mining industry. The mining industry is a supply-and-demand economy that is prone to market volatility. The mining operation relies on a robust safety and health culture, and also emergency preparedness. In the year 2020, the COVID-19 pandemic, on the other side, caused a massive slowdown in all economic activities, including mining operations. During the global pandemic, market capitalisation lost more than a third of its valuation in a matter of weeks, and the spectre of a major depression loomed on the horizon.
There are 11,240 mines in the North American region. With 9,559 and 2,042, Asia-Pacific and South America are ranked second and third, respectively. Country-wise, the United States has the maximum number of mines with 6,115, yet it ranks fourth in the overall ranking. Canada has a similar pattern of having many mines but a lower position in the main index.
The mining sector is facing lower prices due to the COVID-19 pandemic, only to see many commodities hit multi-year highs in recent months. The pandemic-driven recession drove gold prices to new highs, hitting USD 2,000 per ounce in August 2020, but the market has since stabilised. Investment in junior and intermediate enterprises has been particularly solid since the middle of 2020, boosted by rising prices, with the amount raised in the first quarter of this year reaching a nine-year high.
COVID-19 also has a negative influence on the mining industry, causing job losses. For example, 277 jobs were lost in Botswana, with over 51 people at Signet Jewellery being laid off in 2020.
In November 2021, De Beers, the world's largest gemstone producer, announced a decline in sales. India's raw diamond imports too dropped dramatically. In addition, most diamond stores in the United Kingdom, France, the United States, Canada, Russia, Kazakhstan, Malaysia, and Saudi Arabia have seen a decrease in diamond sales – both rough and polished – with the resulting rippling effects on jewellery sales. Antwerp, the diamond capital, has also experienced a slowdown. Mining activity was too halted in Canada, Lesotho, South Africa, Namibia, India, and Zimbabwe when mines were placed on "care and maintenance."
According to the Union Ministry of Finance's Economic Survey of 2020-21, the coal output of 2020-21 in India dipped compared to the previous year due to the COVID-19 pandemic. Coal production in 2020-21 was 337.52 million tonnes (MT), a 3.3 percent reduction from the prior year's levels. COVID-19 is to blame for the decrease in productivity. Soundaram Ramanathan, deputy programme manager, environment governance (Energy) programme at the Delhi-based non-profit Centre for Science and Environment, stated that India's coal imports had not decreased significantly, despite the commercialisation of coal mines and various efforts to auction coal produced in India publicly.
Request Access For Regular Price Update of Coal
In a report by PwC, it is mentioned the mining industry contributed R229.1 billion to government revenue in 2021 gained from direct and indirect taxes since the segment experienced a commodities price surge that enhanced profitability.
As per Andries Rossouw, PwC Africa energy, utilities, and resources leader, the development of the mining industry in South Africa demonstrates the sector's resiliency and the country's economic recovery prospects. He added that with record-high global prices for gold, iron ore, the platinum group metals basket, and, more recently, coal, the industry's financial performance surpassed expectations in most areas. The improving outlooks bolstered by government stimulus measures around the world have benefited iron ore and copper prices. Furthermore, a boom in interest in electric vehicles is putting pressure on supply chains for the three primary battery metals: nickel, lithium, and cobalt.
Read More About Coal Production Cost Reports - REQUEST FREE SAMPLE COPY IN PDF
Electric vehicle sales in Germany, France, the United Kingdom, and Norway doubled month over month in March, according to S&P Global Market Intelligence, while plug-in electric vehicle sales in China, the world's largest EV market, are expected to hit over 6 million by 2025. While the electric vehicle revolution is pushing demand for battery metals, copper and iron ore producers will gain from the push for renewable energy sources. At the same time, investors and governments are pressuring miners to cut emissions, be more ecologically conscious, and be more culturally aware.
The IEA Report (2020) warned that future clean energy availability would be contingent on the availability of reliable worldwide supply chains of essential minerals, and equipment such as solar panels, wind turbines, and electric vehicles.
In the post-COVID-19 scenario, there is a need to examine the global challenge of accelerating the transition to clean energy if global supply networks become fragmented. Lithium, cobalt, and nickel are used extensively in powerful and fast-charging batteries. Copper is an essential electric current conductor. Some REEs, such as neodymium, are used to create powerful magnets that are essential components of wind turbines and electric vehicles.
REQUEST FREE SAMPLE of Coal Industry Report
COVID-19 has served as a wake-up call for assuring adequate production of sustainable energy and high-tech aviation and IT equipment by monitoring vital mineral supply chains. Supply chain disruptions might be compounded if the battery and electronic vehicle production in Japan, South Korea, and other countries suffer. When people's physical movement is restricted for in-person meetings and events in the post-COVID-19 age, IT equipment, and IT-enabled services will become significant business methods. The 21st-century need for clean energy and other high-tech equipment proving to be a challenge due to the economic slump caused by COVID-19.
Glen Mpufane, director of mining and DGOJP at IndustriALL, believes the sector would recover by 2024 through a V-shaped recovery, which he defines as a swift and durable recovery indicators of economic performance following a steep economic drop.
About Author:
Prakhar Panchbhaiya
Senior Content Writer at Procurement Resource
Prakhar Panchbhaiya is an accomplished content writer and market research analyst. With over 4 years of experience in content creation and market analysis encompassing many industries, including pharmaceuticals, nutraceuticals, biochemistry, healthcare, ed-tech, and Food & Agriculture, he has been creating quality content for multiple sectors. He is a Biochemistry major with sturdy backing in a PG diploma in digital marketing, helping in the exhaustive content creation based on extensive research and competitive marketing.