Specifications for the Top Inventory Management Software: 9 Essential Features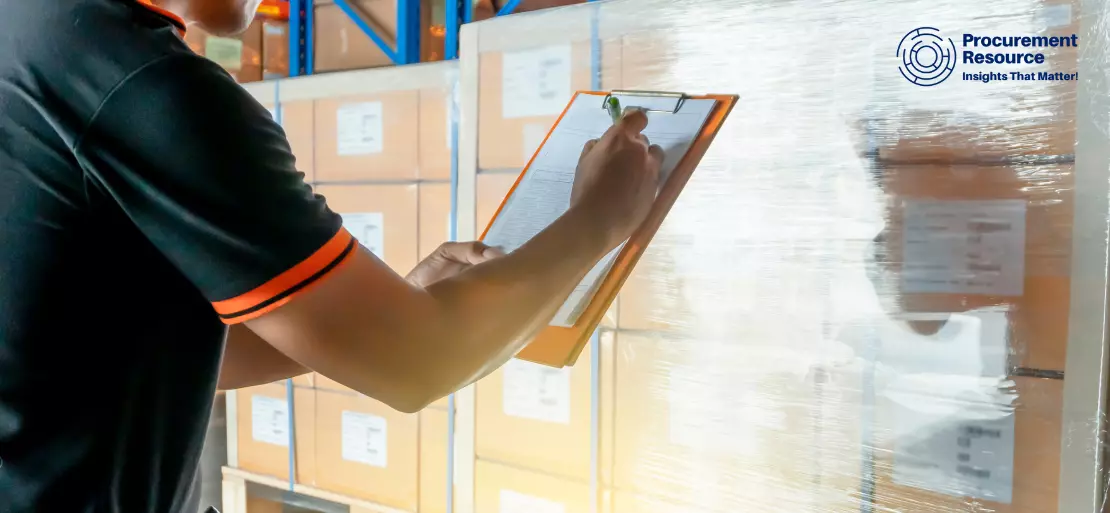 Inventory management is vital, even if a business is a family-run supermarket or a Fortune 500 company. In order to make the business a success, it is critical to know which goods (raw materials or final products) are in stock, where they are stocked, and when they will be restocked. However, the ability to classify inventory on the basis of product type is there. In that case, the stock list needs to be analyzed in order to forecast future demand, and by measuring the efficiency and reliability of suppliers, a competitive edge can be gained.
Inventory management systems allow any business to gain visibility and control over inventory by employing applications that automate unmanageable manual processes as well as track and manage inventory levels, sales, orders, and deliveries. The systems prevent overstock, wastage, stockouts, and delays, along with increasing the availability of working capital, speed and productivity and improving accuracy, all of which translates to customer satisfaction and better savings.
As the supply chains turn more complex and global companies expand their market base, businesses ought to opt for inventory management software that is able to manage precise requirements while fulfilling their goals. Even though different industries have specific and unique needs, there are certain features that all organizations should have in the software they choose to buy:
Classification of Product
Usually, businesses have to track product inventories. The supply chain management software should offer tools that let products be classified and managed using several filters, like by type or by, class or SKU, so that they are readily trackable and searchable. The categorisation would also comprise stock levels, product history, expiry dates, etc.
Tracking of Manufactured Goods
Companies are able to use a wide range of tracking methods in order to observe the location of material, the timing of shipment's arrival, and when they are shipped. The software must have the ability to handle stock management over multiple locations.
Different software systems employ different tracking methods, from barcodes and serial numbers to kitting (tying up different items together where the items grouped are crammed into one SKU rather than many), radio-frequency identification (RFID) tags and lot tracking (following many units using the exact lot or batch number). It is crucial to pick those inventory management tools that meet the requirements of product and sales. For example, for pharma companies, lot tracking is practical in case of recalls, whereas a system which supports kitting benefits to a computer manufacturer selling different components together.
Re-Stocking Notifications
The software should have an in-built mechanism that notifies the procurement teams and suppliers when the pre-determined low-stock threshold is crossed in order to prevent stockouts. A few systems create purchase orders automatically on the basis of previous data and send that for clearance once the stock reaches a specific level. Others keep a Vendor-Managed Inventory system where the supplier is accountable for maintaining a material's agreed inventory at the buyer's location and also alert the sellers when stocks run out or reach minimum inventory levels.
Analytics and Devices for Reporting
Software with tracking and counting inventory should also be able to analyze data in order to forecast demand, which is among the most crucial roles for efficient inventory management. Dashboards and reports will provide insight to users about what's moving fast, which materials require an extended lead time, and at what time during the year there will be a surge, etc., in a format that can be comprehended easily.
Real-Time Updates Using Cloud-Based Software
Software that is native to the cloud offers the advantage of its tracking ability for inventory in real-time, making it more accurate. Cloud inventory management software is also easily accessible on any device, anytime, anywhere, making it easier to coordinate and take decisions much quicker.
Incorporation With Different Systems and Techniques
The majority of companies will have other software and/or ERP systems; thus, the newer inventory management apps must merge with them easily. Suppose the other applications are incapable of syncing and exchanging data freely and automatically. In that case, they will not operate optimally, and the company will fail to make the most of the investment.
Even if the integration of all the systems remains unplanned, the inventory system being bought should have that capability. Employing Software integration allows the centralisation of various functions, leading to minimised errors and duplicacy, thus, in turn, enhancing traceability, visibility as well as the business operation's overall efficiency.
Comprehensible Software System
Software able to offer every advanced tool and technique crucial for inventory management systems will only be valid if it is easy to navigate and has a user-friendly interface. Installing new software means change, but user adoption will only be successful if it is inflexible and unwieldy. The purchased system should be easy to navigate for the most technically challenged users.
During this era of data hacking and theft, one must have the option to trust and confide in the software and the software provider as well. With cloud applications, the data is in different locations; hence the software must comprise various protection layers, including access levels, backups, authentication, and encryption to guarantee that data is secure, and in case there is any loss of data, it can be backed up, so the workflow does not get disrupted.
The purchased inventory management system should be able to adapt to business growth and expansion. The need to buy new supply chain software after some years should not arise just because the previous one needed to be more scalable. Therefore, it is essential to ensure that the software can make space for additional users and data. Many providers are offering software with various upgrade levels and other modules on the basis of altering conditions; this is usually a more inexpensive option rather than starting from scratch again.
About Author:
Prakhar Panchbhaiya
Senior Content Writer at Procurement Resource
Prakhar Panchbhaiya is an accomplished content writer and market research analyst. With over 4 years of experience in content creation and market analysis encompassing many industries, including pharmaceuticals, nutraceuticals, biochemistry, healthcare, ed-tech, and Food & Agriculture, he has been creating quality content for multiple sectors. He is a Biochemistry major with sturdy backing in a PG diploma in digital marketing, helping in the exhaustive content creation based on extensive research and competitive marketing.