Organising A Lucrative Chemical Plant Close Down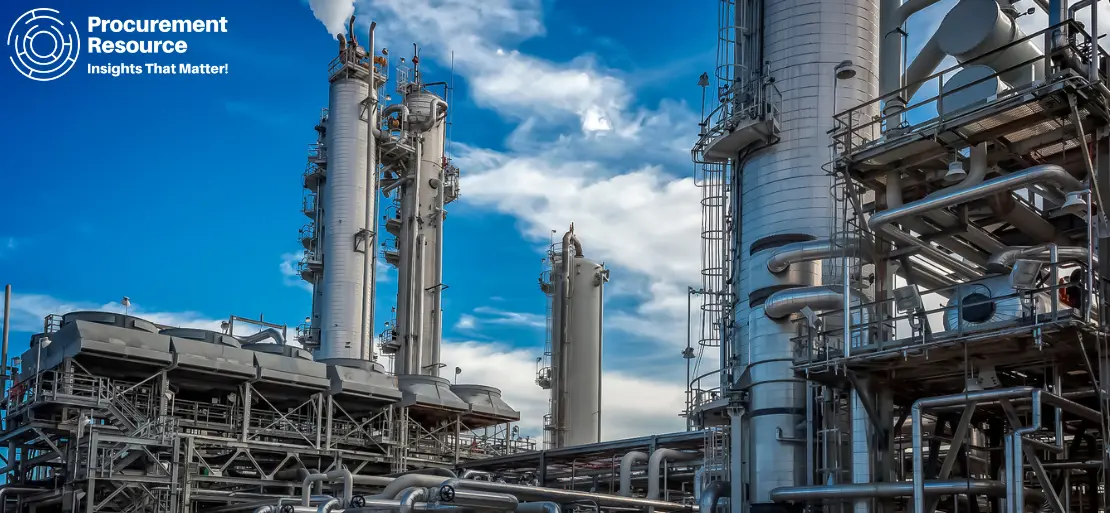 Chemical plants close for reasons like inspections, alterations, repairs, and minor or significant maintenance. Maintenance shutdowns that are not properly scheduled can lead to the failure of equipment in the chemical facility.
The days with no activity at the chemical plant as a result of the shutdown can cost a great deal, however, the losses will be irrecuperable if the plant undergoes a safety process episode that may cause some personal injury, death, or environmental deterioration. Some of the plant's components can collapse over a period of time resulting in structural integrity, suboptimal reliability, and performance. Although the plant remains functional even after some deterioration, shutdowns are vital for the successful maintenance, operations, and repairs.
Scheduled Shutdown

Scheduled interruption of service is essential for the smooth processing of maintenance in the plants at fair prices. These planned outages are expensive as many employees including workers, and subcontractors are actively part of the shutdown putting major stress on human resources during the process.
Request Access For Regular Price Update of Labour Chemical Plant
In comparison, unplanned shutdowns are far more exorbitant than the ones that are planned. In addition, in case of a plant shutdown caused by a catastrophic failure, the expenditure rises significantly.
Pros of Scheduled Plant Closedown

When these plant outages are planned it can offer several benefits for the chemical facility. The shutdown planning leads to the chemical plant equipment staying in optimal conditions. Peak operating equipment yields better products, minimal defects and dismissals, better accuracy, minimal requirement of corrections or rework, and advancements in production efficiency and techniques.
By implementing a rigorous preventative upkeep plan, proactive maintenance can be carried out smoothly along with the accurate placement of orders and inventory management by the procurement sector. In addition, early identification of potential issues and scheduling of maintenance by the staff can result in minimal effect on production.
This can enhance safety measures and minimise the risk of injuries and other potential hazards for employees. Lastly, the prevention of unforeseen downtime can save and lower the incidences of costly emergency repairs and orders.
Minimal Costs

By planning scheduled outages, the plant's maintenance and modification costs can be lowered. To support plant maintenance during the duration of planned outages the HxGN EAM's Enterprise Asset Management platform was designed. It lowers downtime, enhances safety, decreases expenses, and increases asset profitability. The Enterprise Asset Management platform comprises modules that have in-depth features including, management of assets, asset performance, work, materials, safety, Asset Investment Planning and Budget, and reports.
The Enterprise Asset Management's Budget Management module examines the expenses linked to the maintenance work which helps the client analyse and develop strategies to minimise costs. The Asset Investment Planning module helps optimize the investments during the period of operations of the equipment. The criticality or risk level can be studied to plan and prioritize the assets, numerous scenarios can assist in the decision-making of the most suitable strategy to exhibit.
Upholding Safety
These shutdowns need to be planned with timeframes of nonproduction to carry out safety functions while maintaining effectiveness at chemical plants. Safety measures are a critical aspect that is to be taken into consideration during these maintenances as the non-routine procedures may cause some unusual and unpredictable situations.
Hence, the Safety Management module is prepared to deliver safety support under which all hazardous activities, and situations, are identified and controlled while protecting the materials, personnel and environment. Additionally, the module also adheres to health, safety, and environmental (HSE) regulatory compliance.
Analysis of Data

To carry out a successful maintenance shutdown, the data needs to be collected and analysed using predictive maintenance technologies before the shutdown takes place. The data procured will identify the defects in assets, their severity along with the root causes. This data is essential to determine the requirement of immediate maintenance or repairs as well as when the plant close down is to be scheduled.
Root-Cause Breakdown

To avoid emergency shutdowns with long start-up delays and substantial output losses the analysis of process data is done which provides a better understanding of the main cause of these issues and other critical problems in the chemical plant. This analysis is supported by the Enterprise Asset Management software which comprises data, generates immediate reports, and authorises the development of custom reports data analysis.
About Author:
Prakhar Panchbhaiya
Senior Content Writer at Procurement Resource
Prakhar Panchbhaiya is an accomplished content writer and market research analyst. With over 4 years of experience in content creation and market analysis encompassing many industries, including pharmaceuticals, nutraceuticals, biochemistry, healthcare, ed-tech, and Food & Agriculture, he has been creating quality content for multiple sectors. He is a Biochemistry major with sturdy backing in a PG diploma in digital marketing, helping in the exhaustive content creation based on extensive research and competitive marketing.