The Increasing Demand in the Market for Caustic Soda and its Dynamics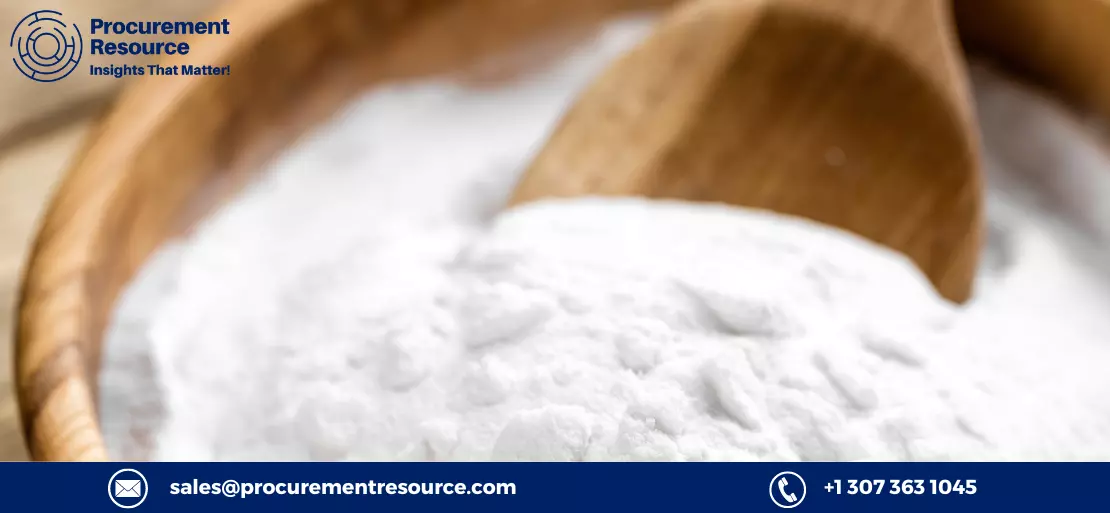 This blog envelopes the definition of caustic soda, its market drivers impacting its price dynamics and industry propulsion. The blog covers the caustic soda price trends, and its key competitors.
Caustic Soda: Definition
Caustic Soda (NaOH) is a chemical and an alkali salt that is also referred to as Lye. It seems to be a solid made of white crystals. In its purest form, it is an extremely poisonous inorganic chemical.
It is odourless and has a bitter, soapy feeling. It is soluble in water but insoluble in non-polar solvents like ether. It has a strong alkaline character and is a stable chemical. It is produced in a variety of forms, including flakes, pellets, powders, and solutions.
Caustic Soda Price in India in 2023
Caustic soda flakes experienced a slight decline in prices in India, which manufacturers and dealers attributed to weaker demand from downstream industries and a slowdown in consumption. This decrease in demand and consumption was the primary factor responsible for the mild downslope in caustic soda prices.
Caustic Soda Price in India in 2022
In 2022, the Caustic Soda market in India saw a significant increase in prices for Caustic Soda Flakes in the last quarter. This surge was primarily driven by a rise in Aluminium production, limited availability of stocks, and escalating export offers. Additionally, a reduction in custom duty on Caustic Soda and increased downstream output impacted the caustic soda price trajectory in India. To maintain strong margins, domestic producers increased their prices in response to the growing buying momentum in downstream industries.
Market Drivers of Caustic Soda
The creation of textiles, soaps, pulp, and paper, drinking water, detergents, and drain cleaners are just a few of the industrial uses for caustic soda. It is employed in the process of turning wood pulp into paper and cardboard packaging.
Request Access For the Latest Price Trends of Caustic Soda
Moreover, it is used in a variety of products, such as construction materials, autos, and consumer goods like food packaging and soda cans, as a chemical compound that dissolves the sedimentary rock from which aluminium is recovered.
Pharmaceuticals including blood thinners and cholesterol medications are produced using it. By removing dangerous metals like copper and lead, it is utilised in water treatment applications to maintain the security and purity of water bodies like swimming pools.
Production Process of Caustic Soda
From Lime Soda Process: In this procedure, an intermediate Milk of Lime is produced by sending a weak liquor made from soda ash and a filter to a dissolving tank. After that, a sequence of cauticisers and thickeners combine with hot water to create a dilute caustic soda solution, which is then filtered.
From the chloralkali process: Sodium chloride (brine) is electrolysed to produce three by-products: hydrogen, chlorine, and caustic soda (Sodium Hydroxide). Although Caustic Soda is present as the solution, chlorine, and hydrogen are released at the cathode and anode, respectively.
Caustic Soda: Price Trend and Forecast
North America
Recently, Caustic Soda prices in North America remained low. The product's price trend was driven downward by the weak demand from the downstream disinfection, alumina, and agricultural industries as well as market variations. Consumer confidence in the US market declined as a result of the potential recession and weak demand from downstream industries.
Yet, once the production capacity started to increase, traders continued to be cautious about the quantity of supply growth. Moreover, from December 23, 2022, to December 31, 2022, there was a Force Majeure at Covestro in Texas (USA) due to the stunted demand and surplus supplies.
APAC
Caustic soda recently showed a general downward trend in demand. The pricing dynamics of Caustic Soda in South Korea were impacted by the downstream Alumina sector's reduced domestic offers in the face of growing market fluctuations. The buyers' wait-and-see attitude reduced the commodity's demand in the local market.
The surge of more affordable imports and consistent caustic soda production cost in the region also led to further price negotiations in the market. Meanwhile, the maintenance shutdown at LG Chem in Yeosu was caused by the gloomy market conditions and lasted from November 1, 2022, to November 26, 2022. This had an impact on the pricing trajectory of caustic soda.
Europe
Due to the region's reduced production, crushed stock availability at the moment is supporting the cost of Caustic soda's general upward trend. The German force majeure in November and October disrupts the supply of the good, driving up market prices. In the meantime, caustic soda producers came under pressure due to rising energy prices.
Read More About Caustic Soda Production Cost Reports - Get Free Sample Copy in PDF
Additionally, businesses were forced to limit production in the region and pass on the rising input cost pressure to consumers in the domestic market as a result of rising inflation in the area and reduced Russian energy supplies.
Key Market Players of Caustic Soda
With operations in more than 150 countries, Akzo Nobel NV is a coatings expert with the ambition to dominate the global market. The business is the most environmentally friendly paint manufacturer and focuses on future inventions.
One of the biggest oil producers in the United States is the international energy business Occidental Petroleum Corporation (OxyChem). Its marketing and midstream sectors increase the value of its oil and gas while providing flow certainty. Their chemical division OxyChem creates the components for goods that improve quality of life.
Arkema Group: Driven by the challenges of untapped energies, technologies, depleting resources, mobility, and other factors, the company is developing its unique expertise in materials science and designing materials to address the constantly growing demand for innovative and sustainable materials.
Tata Chemicals Limited: This business aims to increase shareholder value through transparent and empowered corporate governance.
The Dow Chemical Corporation is a leading manufacturer of chemicals, polymers, synthetic fibres, and agricultural products in the United States.
The company, Shin-Etsu Chemicals Co. Ltd., manufactures and distributes synthetic resins as well as other chemical goods including fertilisers. Moreover, they produce synthetic and rare earth quartz, as well as semiconductor silicon, with this.
Saudi Basic Industries Corporation (SABIC) is one of the world's largest petrochemical producers, operating in roughly 50 nations, and employing more than 31,000 brilliant people worldwide.
About Author:
Prakhar Panchbhaiya
Senior Content Writer at Procurement Resource
Prakhar Panchbhaiya is an accomplished content writer and market research analyst. With over 4 years of experience in content creation and market analysis encompassing many industries, including pharmaceuticals, nutraceuticals, biochemistry, healthcare, ed-tech, and Food & Agriculture, he has been creating quality content for multiple sectors. He is a Biochemistry major with sturdy backing in a PG diploma in digital marketing, helping in the exhaustive content creation based on extensive research and competitive marketing.