The Market Overview of Sorbitol and its Growing Demand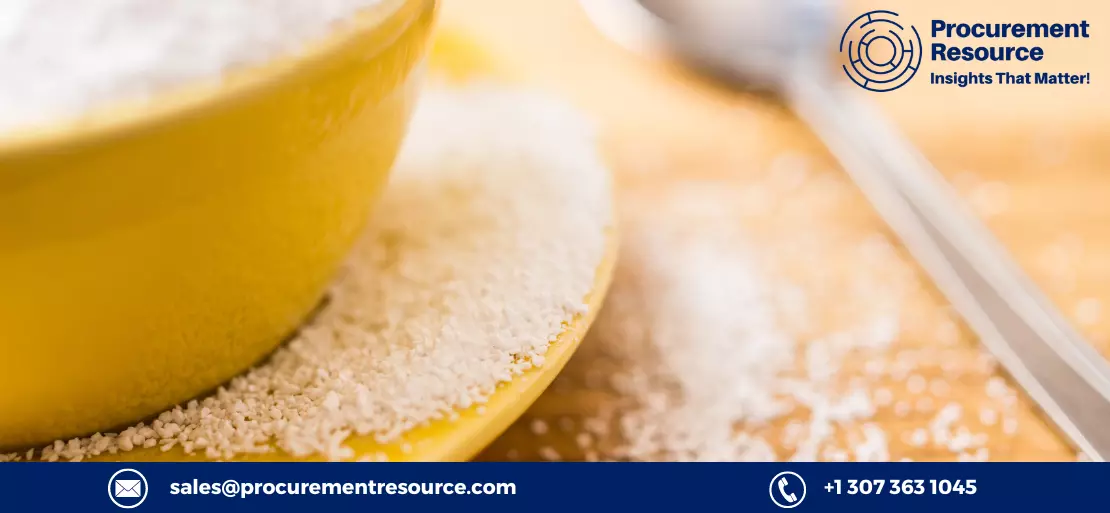 This blog comprises in-depth information on sorbitol pricing trends, as well as the production process, market drivers, regional analysis, and key players.
Sorbitol is a sugar alcohol and is also referred to as D-sorbitol, 50-70-4, E420, and D-glucitol. The human body metabolises it very slowly. It is sweet in taste. The structural formula of sorbitol is C6H14O6, and its molecular weight is 182.17 g/mol.
The melting point and boiling point of sorbitol are 95 °C and 296 °C respectively. The density of sorbitol is 1.49 g/cm³.
Request Access For Regular Price Update of Sorbitol
It is found naturally in various fruits such as apples, apricots, dates, berries, peaches, plums, and figs. Commercially, it is produced through corn syrup for use in medications, packaged food, and beverages.
Sorbitol Price Trend

North America
Recently, the sorbitol market in North America saw varying variations. A fall in demand from downstream industries, such as the pharmaceutical industry, caused prices to go down. Prices rose as a result of the local market's ongoing growth in the food and beverage industries. As people's concerns about their health grew, the product's demand in the local market increased.
Confectionery sales and low-calorie diet drinks are the two main elements influencing the market's sentiments. The rising trend in feedstock and sugarcane costs also had a proportionate effect on sorbitol pricing in the local market.

Asia Pacific
In the Asia-Pacific market, opposing opinions on sorbitol prices have evolved in recent months. Sanctions on nations like China, Taiwan, and India delayed demand for downstream sectors. The pharmaceutical industry's activity continued to influence the attitudes of the local market.
Due to constant domestic feedstock, corn, and sugarcane prices, the sorbitol production cost in the Asia-Pacific area was reduced. Because of the backed-up cargo and packed ports, it was difficult to transport feed between the source and producer.
Europe
Because of the high expenses of sugarcane and corn in the local market, sorbitol market sentiments in Europe differed greatly. The local market experienced a high operating rate since demand from downstream feeds, bakeries, and beverages was static. The cost of natural gas also increased the cost of production and feedstock.
Making sorbitol at home is becoming more expensive due to rising natural gas prices and supply issues. How Sorbitol is seen in the local market is influenced by the high level of customer demand for low-calorie foods.
Production Process

The process of making sorbitol involves hydrogenating an aqueous glucose solution in small quantities. Among other things, starch hydrolysates, dextrose syrup, or dextrose monohydrate are used to make sorbitol. With this proven method, Air Liquide Engineering & Construction may produce sorbitol of technical, culinary, or pharmaceutical grade. Glucose from wet milling facilities is the raw material used to make sorbitol.
In a batch reactor, the glucose solution is hydrogenated using a nickel or ruthenium catalyst. The reaction takes place at 110 °C and 40 bar of pressure, and the catalyst is recovered by filtering the resultant slurry thereafter. Subsequently, ion exchange is used to purify and evaporate the raw sorbitol solution to the required concentration.
Market Drivers

Due to the rising frequency of diseases like diabetes in middle- and low-income nations, health-conscious customers have raised the demand for sorbitol. Sorbitol is increasingly in demand as a result since it can replace sugar while having fewer calories.
Due to its abilities as a humectant, moisture-stabilizer, and texturizer, sorbitol is widely utilised in the production of confectionary, baked products, and chocolates, opening up the new market potential for manufacturers in numerous industries. Sorbitol is anticipated to see strong demand over the forecast period due to its wide range of applications.
The production of propylene glycol, which has multiple uses in products such as unsaturated polyester resins, functional fluids, food and feed, cosmetics, and more, also uses sorbitol as a feedstock alternative. As a result, it is frequently utilised in chemical, pharmaceutical, cosmetics, food, beverage, plastics, and other sectors.
Regional Outlook

North America, Europe, Asia Pacific, Latin America, the Middle East, and Africa are the main geographical areas in the global market for sorbitol, with Asia Pacific accounting for the greatest market share.
Read More About Sorbitol Production Cost Reports - REQUEST FREE SAMPLE COPY IN PDF
India's consumption is thought to be around 90000 tonnes per year. In India, only as a 70% solution, sorbitol is produced with a capacity of about 125900 tonnes annually. The annual increase in global demand (both liquid and crystalline) is about 3% or about 1.6 million tonnes.
Key Industry Players
Roquette Frères
Cargill Incorporated
Ingredion Incorporated
Pfizer Inc
Tate & Lyle ADM
Merck KGaA
Procurement Resource delivers product pricing, market research, and data on a range of products. The main facility provided by Procurement Resource is evaluation and industry analysis. The clients can access the latest data as well as accurate market research, pricing models, benchmarking, and category analytics.