Meaning, Demand, and Market Overview of Corn Starch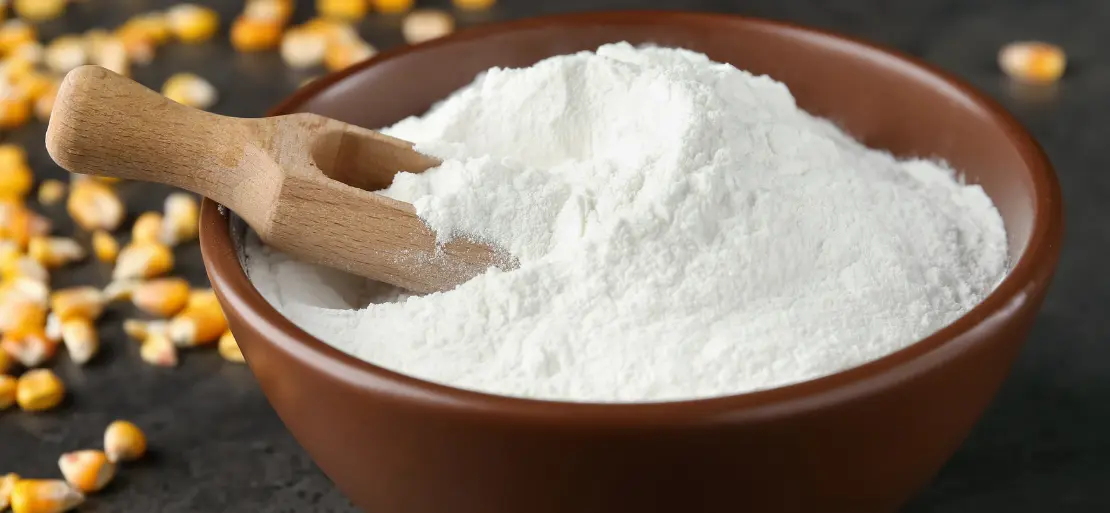 Corn starch, often known as maize starch or corn flour, is a starch obtained from corn grain. This starch is taken out from the kernel's endosperm. Corn starch is widely used in a variety of sectors. Corn starch is used as a filler and sizing material in the paper industry. It is also used in textiles, laundry, foundries, air flotation, oil-well drilling, and adhesives. While much starch is used in its native state, it may also be easily transformed into other forms. Most of the corn starch is converted into starch syrups, with the remainder composed of native and modified starches.
Corn starch is made from corn kernels. It is obtained by digesting maize kernel endosperm. The maize starch market is divided into three sections: type, application, and geography. Food and beverage, animal feed, medicines, textile, paper and corrugated, and other applications are segmented by application. Furthermore, the corn starch market has its base in both emerging and established markets across the globe including North America, Europe, the Asia Pacific, South America, and the Middle East and Africa.
Request Access For Regular Price Update of Corn Starch
Because of the region's strong consumption of processed and fast or convenience food goods, North America continues to lead the corn starch market. The region's major market was the United States. The abundance of maize as a raw material in the country, as well as low corn starch prices, are the primary reasons driving the growth of the corn starch business in the US market and North America. The region's growing population and growth in disposable income contribute to the rising consumption of processed and convenient foods, increasing demand for corn starch. Major market participants are developing items for the region.
Population expansion and industrial development of a country, notably food and beverage, textiles, paper and printing, pharmaceuticals and other health and beauty products, and adhesives, are major variables influencing starch consumption. Corn starch demand is being boosted by the introduction of clean-label products and rising consumer awareness in developing countries.
Read More About Corn Starch Production Cost Reports - REQUEST FREE SAMPLE COPY IN PDF
The clean label ingredient and product trend are having a significant impact on the food and beverage industries, as well as other businesses around the world. Clean label starches are in high demand due to increased consumer health consciousness and a high desire for natural, pure, and high-quality products.
Furthermore, as the global economy improves and people consume more processed and convenience foods, the market for modified starch, which is used extensively in various culinary applications, is seeing higher demand, driving the overall corn starch market. Companies have recognised the growing demand for clean label corn starch because of the increasing desire for clean and simple ingredients and are developing solutions to meet client requests.
One of the examples of the developments in the market is Ingredion Incorporated, which launched a novel organic instant functional native starch manufactured from waxy maize in Europe in 2020. This launch falls under the company's clean and simple ingredient category and has a wide range of uses in the culinary business, including bread fillings, savoury fillings, ready meals, sauces, and many more.
About Author:
Prakhar Panchbhaiya
Senior Content Writer at Procurement Resource
Prakhar Panchbhaiya is an accomplished content writer and market research analyst. With over 4 years of experience in content creation and market analysis encompassing many industries, including pharmaceuticals, nutraceuticals, biochemistry, healthcare, ed-tech, and Food & Agriculture, he has been creating quality content for multiple sectors. He is a Biochemistry major with sturdy backing in a PG diploma in digital marketing, helping in the exhaustive content creation based on extensive research and competitive marketing.