Mild Steel Plate Market Overview with Focus on its Applications, Leading Producers, and Prices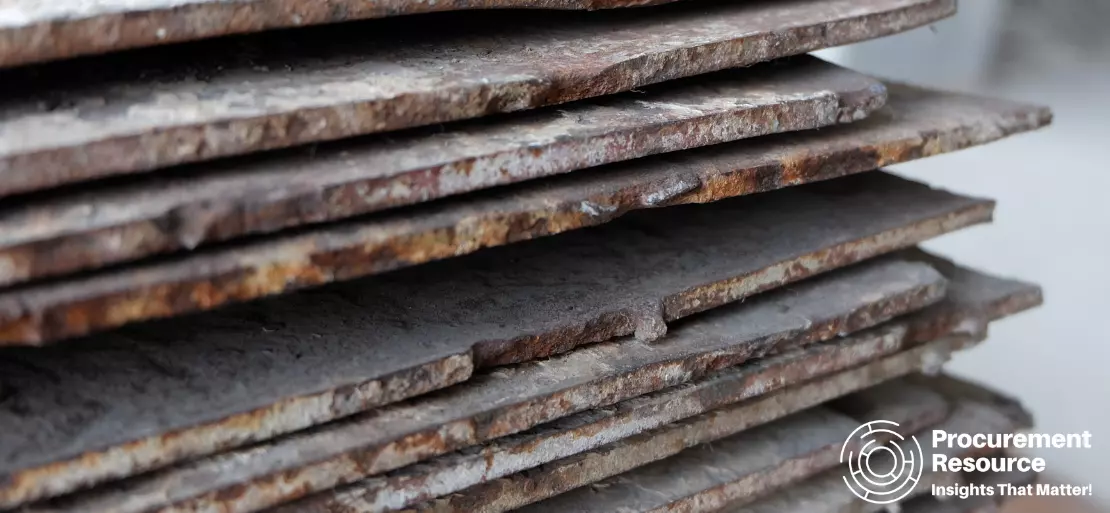 A mild Steel Plate is a flat piece of steel with a thickness of more than 1/4″ (0.250). It is carbon steel with low quantities of carbon. It is alloy steel as it does not have a high quantity of other elements apart from iron. The commodity is available in different grades, but all of them have high carbon content.
Request Access For Regular Price Update of Mild Steel Plate
To enhance its properties, including tensile strength and resistance against corrosion and wear other elements are added to the steel. It finds applications in end-user applications like manufacturing, industrial and construction for structural uses.
The process to produce mild steel is similar to the production of other carbon steel. It starts with combining coal and iron ore, which are separated from the earth's crust. Both substances are softened in a blast furnace.
After melting the blend is transferred to a different furnace where leftover impurities are eliminated and other adjustments to the commodity's chemical composition are made. Afterwards, the steel is cooled off in a rectangular shape and brought to a size that is desirable by employing the hot or cold rolling methods.
Mild Steel Plates are extensively employed in the end-uses like structural, construction, and military applications. The rectangular mild steel plate is used in several mechanical and industrial applications like constructing roofs, other structures etc. It is also utilised in manufacturing offshore equipment for the shipbuilding industry.
It finds use in making pressure vessels such as boilers and tanks that can be protected from extreme temperatures and leaks owing to the properties of the steel. In the oil and gas industry it is employed to construct pipelines owing to its properties like high strength and corrosion resistance. Similarly, they are used in the automotive sector to build automobiles that are viable. The steel also finds use in road repair like fixing holes etc.
China is a leading steel producer worldwide due to the penetration of major, state-owned steel companies. India is also a significant market leader continuously expanding its production capacity efficiently and transforming the steel industry. Japan is the third largest producer in the sector while focusing on the goal of carbon neutrality in the country.
Domestically, the major end-user industries propelling the market growth in Japan are the demand from the construction, automobile, and industrial machinery sectors. The United States, Russia, and South Korea are the other major market leaders.
Read More About Mild Steel Plate Production Cost Reports - REQUEST FREE SAMPLE COPY IN PDF
Rod prices that are essential in the building and construction industry have hit an all-time high due to lower scrap imports as a result of skyrocketing dollar rates and high prices of fuel. A tonne of 75-grade mild steel (MS) rods was valued to be around (Bangladeshi Taka) Tk90,000-93,000 on August 20, 2022, at mill gates, up by (Bangladeshi Taka) Tk5,000 from Tk84,500-88,000 the week prior. 60-grade Mild steel rod prices manufactured in semi-automated or mills, also rose to (Bangladeshi Taka) Tk5,000-6,000 per tonne.
About Author:
Prakhar Panchbhaiya
Senior Content Writer at Procurement Resource
Prakhar Panchbhaiya is an accomplished content writer and market research analyst. With over 4 years of experience in content creation and market analysis encompassing many industries, including pharmaceuticals, nutraceuticals, biochemistry, healthcare, ed-tech, and Food & Agriculture, he has been creating quality content for multiple sectors. He is a Biochemistry major with sturdy backing in a PG diploma in digital marketing, helping in the exhaustive content creation based on extensive research and competitive marketing.