The Market Overview of Crude Oil and its Demand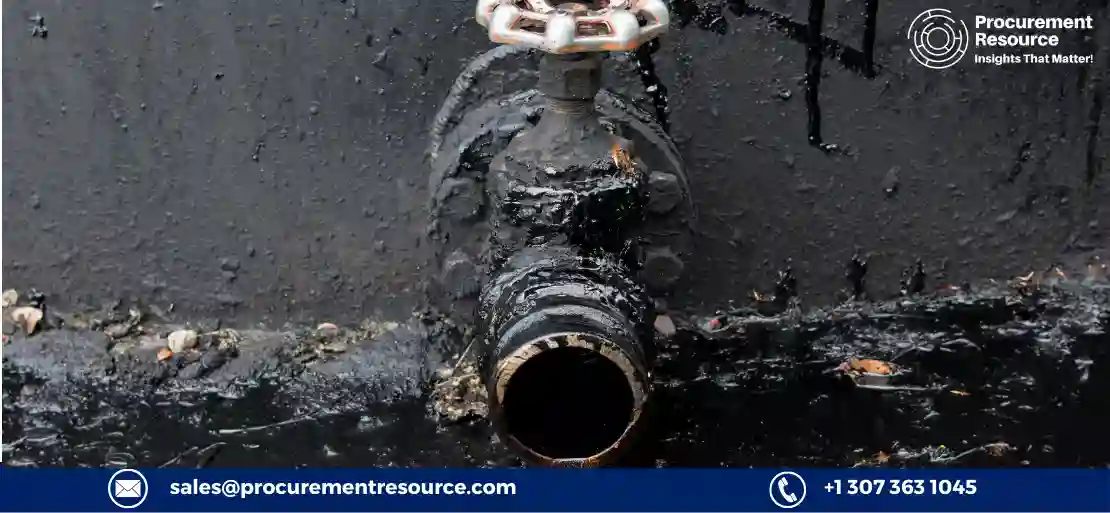 Crude oil is an organically transpiring liquid petroleum product that was formed from the remains of extinct animals and plants millions of years ago. It is composed of hydrocarbon deposits and other natural materials. Such species were encased in layers of sand, rock, and silt that were heated and compressed before being converted into a fossil fuel that is then refined or processed into related products like gasoline, diesel, liquefied petroleum gases, and feedstock for the petrochemical industry.
Request Access For Regular Price Update of Crude oil
Crude oil should be seen as a limited resource because it cannot be replenished, which means that it cannot be replaced biologically at the pace it is being used.
The Importance of Crude Oil
Crude oil is historically one of the most significant fuel sources, accounting for more than a third of global energy use. The long process of finding, extracting, transporting, and refining petroleum requires the infrastructure to support it. Numerous refineries, storage facilities in important oil trade hubs, and thousands of miles of oil pipelines are all involved in this. The entire world's oil market is a multi-trillion-dollar industry.
Oil is particularly crucial for industries that depend on fuel extensively, such as aviation, the plastics industry, and the agricultural sector. Crude is a significant import and export for many nations due to its significance as a source of energy.
Market Drivers
The growth of the crude oil market is unceasingly fueled by factors like a thriving transportation industry, improvements in crude oil export and import, rising demand for petroleum products, rising demand for fertilisers and petrochemicals in the agricultural sector, and an increase in the number of active oil regions and nations worldwide, among others. Additionally, the use of crude oil as jet fuel for aviation and bunker fuel for marine transportation are the two main transportation-related drivers driving the expansion of the crude oil industry.
Crude Oil Prices: Market Trend and Forecast
North America
In July, rising inflation and higher rates in the western regions sent the price of crude oil spiralling lower. The European Union's recent decision to completely ban the imports of Russian Ural Crude weakened the sentiment of market participants. Additionally, a number of market analysts pointed to this situation as the beginning of the western market recession.
Asia Pacific
The price of WTI crude oil continued to decline throughout the quarter, and a strong overall drop was first noticed in the final week of September. Despite the fact that the price of crude oil has been falling globally, supplies have remained limited. As a result, the product experienced numerous ups and downs as well as considerable price volatility on the global market. Additionally, as the holidays approached, crude oil consumption in the Indian market continued to be strong. Important parties are also concerned about the future of petroleum because OPEC may decide to reduce supply in the upcoming weeks.
Europe
The economy of Germany was attempting to lessen its reliance on Russian energy. However, weeks of abnormally low Rhine water levels complicated logistics and made Germany's energy problems worse. The industry temporarily increased its use of coal and crude oil as a result of the sharp decline in Russia's demand for energy imports. The rise in crude oil prices on the German market is mostly due to the changing energy landscape in Russia.
Recent Developments
On 7 September 2022, the price of oil dropped by USD 1, the most since the conflict in Russia and Ukraine. By 0420 GMT, the futures prices had fallen by USD 1.35, or 1.5 percent, to USD 91.48 per barrel after falling by 3 percent the previous session.
The majority of India's crude oil supply, according to the petroleum and natural gas minister Hardeep Singh Puri, will be supplied from Gulf nations like Saudi Arabia and Iraq since they provide security and reasonable prices on 6 September 2022.
Key Market Players
Bunge Limited
The Archer Daniels Midland Company
Cargill, Incorporated
Adams Group
CHS Inc
Grain Millers Inc
Today's businesses must stay on top of all the dynamics and trends affecting the products they sell. Given the volatility of the markets for different products, procurement strategies cannot afford to relax their control over any parameters, whether the pricing trajectories or the demand-supply equation.
Read More About Crude Oil Production Cost Reports - REQUEST FREE SAMPLE COPY IN PDF
Nevertheless, it might not seem simple to keep track of all the reports and trends. Procurement Resource's market experts step in to the rescue at that point. Procurement Resource includes all the critical industry insights taking into account the industries and goods, from pricing trend data to manufacturing cost reports.
About Author:
Prakhar Panchbhaiya
Senior Content Writer at Procurement Resource
Prakhar Panchbhaiya is an accomplished content writer and market research analyst. With over 4 years of experience in content creation and market analysis encompassing many industries, including pharmaceuticals, nutraceuticals, biochemistry, healthcare, ed-tech, and Food & Agriculture, he has been creating quality content for multiple sectors. He is a Biochemistry major with sturdy backing in a PG diploma in digital marketing, helping in the exhaustive content creation based on extensive research and competitive marketing.