Overview of Fructose: Benefits, Uses, and Recommended Doses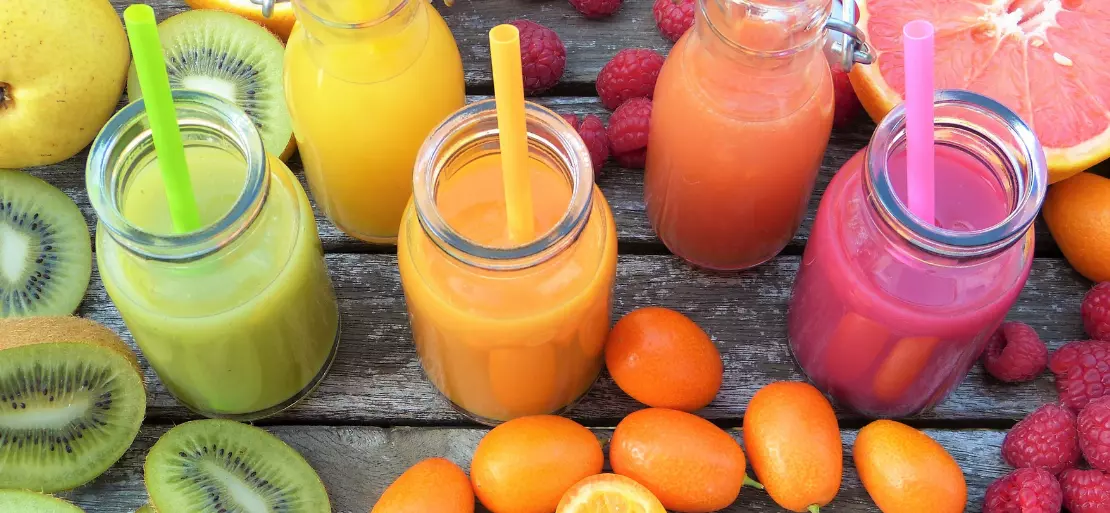 Procurement Resource specialises in the most up-to-date prices for fructose. Each of our product price databases is protected by a comprehensible graphing device dating back to 2014. It covers North America, South America, Europe, Asia Pacific, the Middle East, and Africa. Our procurement blogs present well-researched and in-depth product and industry information, current market trends, and the latest developments.
Fructose or fruit sugar is a ketonic simple sugar present in a wide variety of plants, where it is frequently linked to glucose to produce the disaccharide sucrose. Along with glucose and galactose, it is one of three dietary monosaccharides absorbed directly into the bloodstream during digestion. It is extracted commercially from sugar cane, sugar beets, and maise.
Request Access For Regular Price Update of Fructose
High-fructose corn syrup is a monosaccharide combination of glucose and fructose. Sucrose is sugar with one molecule of glucose and one molecule of fructose covalently bonded together. In all forms, including fruits and juices, fructose is widely added to meals and beverages to improve palatability and flavour and brown various dishes, such as baked products. The Food and Drug Administration has designated fructose as "generally regarded as safe," based on extensive studies showing that taking fructose, whether pure or in the form of sucrose, has no harmful consequences.
Read More About Fructose Production Cost Reports - REQUEST FREE SAMPLE COPY IN PDF
Fructose is a simple sugar that passes through the small intestine slowly. When glucose and fructose are present in equal proportions, the absorption rate is maximum if excess fructose can enter the colon and be fermented by bacteria. Augustin-Pierre Dubrunfaut, a French scientist, developed fructose in 1847. The English scientist William Allen Miller created the term "fructose" in 1857. Fructose is the most water-soluble of all the sugars and is a sweet, white, odourless, crystalline solid.
Benefits of Fructose:
Glycemic Index/Insulin Release:
In comparison to glucose and sucrose, fructose has a low glycemic index and causes a modest release of insulin into circulation.
Sweetener and flavour enhancer:
Fructose is the sweetest nutritive sweetener depending on the food and beverage. Its sweetness peaks and declines before glucose and sucrose, allowing fruit and spice aromas to be unmasked.
Because fructose does not hydrolyse in acidic environments as sucrose does, the sweetness and flavour of the completed product remain consistent over time.
Frozen Products Applications:
Fructose protects frozen fruit by regulating water and preventing the production of harmful ice crystals that can damage delicate fruit tissue.
It has been determined that moderate fructose consumption of 50 grammes per day, or 10 percent of total energy, has no negative impact on lipid and glucose regulation. Consumption of 100 grammes per day does not affect body weight. There is insufficient evidence to support a direct relationship between moderate dietary fructose consumption and health risk factors.
REQUEST FREE SAMPLE of Fructose Industry Report
The rising demand for low-sugar, low-fat, and processed low-calorie foods is augmenting the need for the product. Since it has a low, low Glycemic Index (GI) compared to table sugar, it is gaining traction among consumers. Besides, growing health consciousness among consumers and the rapid shift towards organic products are also adding to the demand for fructose.
As fructose is made from raw materials like sugarcane, beet, and maise, its use in the food and beverage industry is gaining popularity. Other factors like changing consumption patterns and rapid urbanisation further propel the sector. In addition, the easy accessibility of many processed foods containing fructose is furthering the market's expansion.
About Author:
Prakhar Panchbhaiya
Senior Content Writer at Procurement Resource
Prakhar Panchbhaiya is an accomplished content writer and market research analyst. With over 4 years of experience in content creation and market analysis encompassing many industries, including pharmaceuticals, nutraceuticals, biochemistry, healthcare, ed-tech, and Food & Agriculture, he has been creating quality content for multiple sectors. He is a Biochemistry major with sturdy backing in a PG diploma in digital marketing, helping in the exhaustive content creation based on extensive research and competitive marketing.