Latest Insights Into Polypropylene Market Trends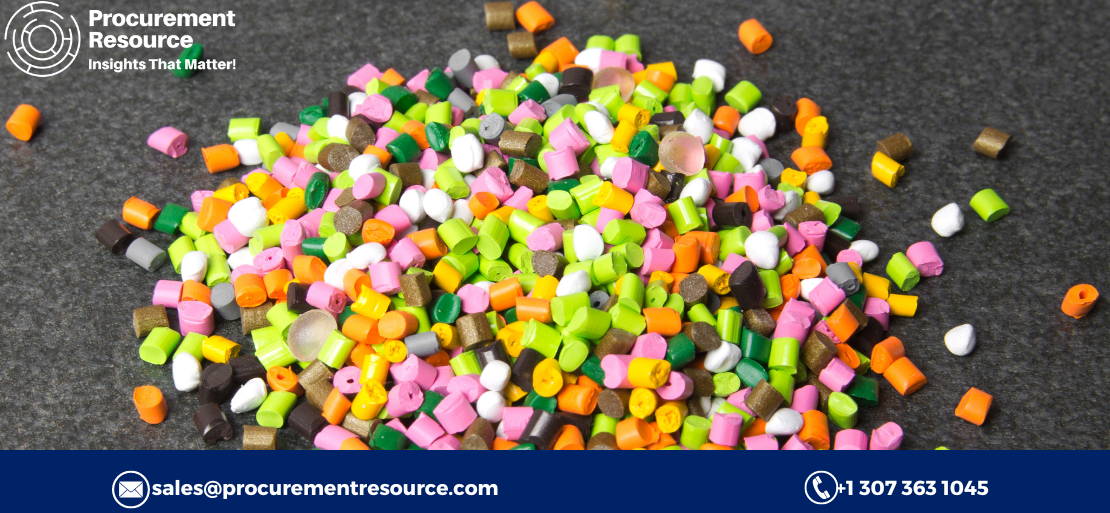 Polypropylene plastic is an inexpensive and adaptable polyolefin which was polymerized in 1954. It grew its prominence owing to its property of having a density lower than other industrial plastics. Presently, polypropylene accounts for more than 16% of global plastic production, which is the highest for any plastic. It doesn't come as a shock as polypropylene has a wide range of applications in several industries, from automotive and packaging to textiles and medical supplies.
This blog covers multiple elements of excellent plastic polypropylene, its properties, applications, and potential in 3D printing.
Polypropylene Properties

There are about five distinct manufacturing processes to produce polypropylene (PP), and every single one imparts peculiar properties to a motley of commodities.. For instance, the slurry technique creates highly crystalline polypropylene. If a polymer is crystalline, it suggests that the molecules are placed in an orderly manner; the crystallinity directly influences the plastic's hardness and density. This technique also leads to the addition of other important properties, such as yield stress and high mechanical strength.
Request Access For Regular Price Update of Polypropylene
Usually, a smooth surface with a low coefficient of friction is a characteristic of polypropylene. Notably, it has properties such as electrical, abrasion resistance, high heat, and chemical, which makes it ideal for many industries. Yet, it is crucial to understand that polypropylene is at risk of degradation under UV light. Therefore, it is not suitable for applications involving sunlight exposure.
Applications of Polypropylene

As noted, it has several properties that make PP an essential material in a wide range of industries. It is generally employed in the manufacturing of containers and other packaging materials for chemicals, food, and biologicals and with good acumen. Polypropylene films and sheets provide mechanical strength, high puncture resistance, and stretchability. Furthermore, their excellent optical properties, mild permeability to gases, as well as increased permeability to water give them a substantial advantage over several other packaging materials.
Polypropylene also offers a wide range of applications in the medical sector, comprising of as a base material for sutures and surgical meshes. In addition, it is a standard material that finds employment in the automotive, construction, and sports industries. Hence, polypropylene's uses are diverse since it is also used to manufacture water bottle caps, water pipes, and lab equipment.
Also, in the latest study, it has been established that it can also be used in COVID-19 mask filters. It is also gaining popularity in end-use industries, including textile and furniture, where it finds application in making rugs, ropes, upholstery, and carpets.
Safety of Polypropylene

Working with polypropylene requires awareness regarding its safety. Polypropylene meshes are used for invasive applications, including implantation in the human body. Still, it can be toxic once their degradation starts to begin. It is obvious that harmful antioxidants (like butylated hydroxytoluene) added to polypropylene films can end up in food stored in these products in case of exposure to very low or high temperatures or microwave radiation. Its fibre inhalation can cause lung alterations, so it's essential to take precautions while using it.
Is it recyclable?

Polypropylene is recyclable; however, it needs to be recycled more. Although it is the most used plastic, it is the least recycled, with a recycling rate lesser than 1%. Due to its diverse applications, its waste usually contains several contaminants and properties. Separating these wastes is a complicated and expensive process. So, the standard thermos-mechanical waste recycling methods are inefficient in this case. Thus, most of its waste ends up in landfills accounting for the world's top 55 megatons yearly.
Fortunately, the method of selective dissolution-based chemical for recycling polypropylene is not just good for the environment but also cost-efficient and scalable and will provide a solution for polypropylene recycling.
3D Printing Applications

The properties of Polypropylene make it ideal for 3D printing applications. It is manageable for injection moulding and extrusion. But working with Polypropylene demands additional experimentation. Filaments of extruded recycled Polypropylene can have exceptional variable diameters if not used under the appropriate settings. Or worse, it can block the 3D printer nozzle. Therefore, there is significant room for improvement in 3D printing polypropylene.
Read More About Polypropylene Production Cost Reports - REQUEST FREE SAMPLE COPY IN PDF
Thus, Polypropylene is an essential polymer with a wide range of applications. Its properties make it ideal for its use in 3D printing applications; however, additional experimentation is needed to make it perfect for use.
About Author:
Prakhar Panchbhaiya
Senior Content Writer at Procurement Resource
Prakhar Panchbhaiya is an accomplished content writer and market research analyst. With over 4 years of experience in content creation and market analysis encompassing many industries, including pharmaceuticals, nutraceuticals, biochemistry, healthcare, ed-tech, and Food & Agriculture, he has been creating quality content for multiple sectors. He is a Biochemistry major with sturdy backing in a PG diploma in digital marketing, helping in the exhaustive content creation based on extensive research and competitive marketing.