Rapeseed Oil's Increasing Demand in Food and Personal Care Sectors is Propelling Its Growth in the Market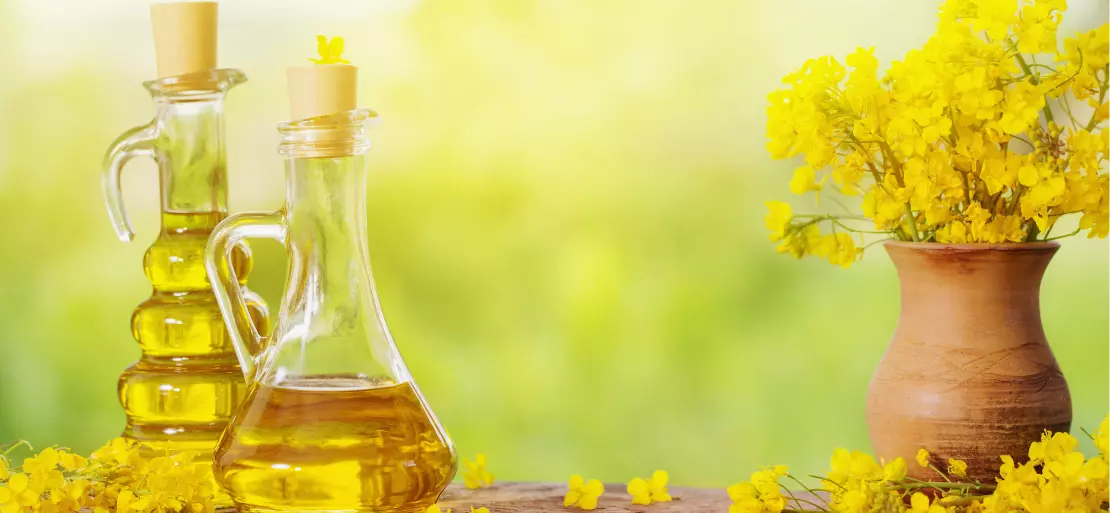 Rapeseed, also called Brassica napus, is a dazzling-yellow flowering member of the Brassicaceae (mustard or cabbage family) grown primarily for its oil-rich seed, which contains significant amounts of erucic acid. Canola is a rapeseed cultivar bred to have low erucic acid levels and is highly valued for human and animal food. It is the world's third-largest source of vegetable oil and second-largest source of protein.
Rapeseed's popularity as an ingredient has grown significantly over the years, thanks to various product launches, as consumers prefer natural and wholesome ingredients. These foods have high nutritional value because they are high in polyphenols, antioxidants, vitamins, and minerals. Consumer preference for functional and health-based naturally derived products drives the market, and retail consumption of the product has also increased. Because these seeds are in high demand worldwide, they are widely available in grocery stores. They are high in calcium, magnesium, and potassium and are thought to improve energy, stabilise blood sugar, and aid digestion.
Rapeseed oil is widely used in personal care products such as oils, creams, lotions, and the food industry. Vitamin E and antioxidants in cosmetic products promote healthy skin by reducing scar tissue, repairing damaged hair, and treating skin conditions such as itching. Because of health concerns and veganism, consumers' preferences have shifted, resulting in greater availability of these products in supermarkets, which has heightened the global market. As a result, the market is expected to be driven by the diverse application of rapeseed across many industries during the forecast period.
Request Access For Regular Price Update of Rapeseed Oil
Because of its distinctive smell and taste, this component is used in food processing by many South Asian countries, including Vietnam. Rapeseed is also used in the canning, baking, and poultry industries as a functional ingredient. It is primarily grown in Europe for oil and meal. Growing consumer awareness of rapeseed's nutritional benefits is driving up global demand, which will continue to drive consumption in Europe during the forecast period. Increased competition from animal fats and recycled vegetable oils as biofuel feedstocks and stagnant to declining biofuel production put additional pressure on rapeseed oil.
Cargill, Incorporated, CCS Estates, Ola Oils, Mackintosh of Glendaveny, Sodrugestvo, Archer Daniels Midland Company, K. S. Oils Limited, SME Business Services Limited, Walter Rau Neusser, and INTERFAT are some of the major players in this market. Several companies are introducing various types of products into the market based on understanding the product's demand.
Read More About Rapeseed Oil Production Cost Reports - REQUEST FREE SAMPLE COPY IN PDF
For example, Rotam, a Hong Kong-based company, produces sulfonylurea herbicide-tolerant rapeseed in China to meet high-quality, non-transgenic rapeseed oil demand. Similarly, in May 2019, The Butterworks, a company based in the United Kingdom, launched spreadable butter made with extra virgin cold-pressed rapeseed oil. The product gained popularity due to its cholesterol-lowering and immune-improving properties. Larchwood Foods, a food manufacturer, based in the United Kingdom, advertises products under the hue's rapeseed oil brand. The company hopes to convert consumers from extra virgin olive oil to cold-pressed rapeseed oil through a marketing campaign.
About Author:
Prakhar Panchbhaiya
Senior Content Writer at Procurement Resource
Prakhar Panchbhaiya is an accomplished content writer and market research analyst. With over 4 years of experience in content creation and market analysis encompassing many industries, including pharmaceuticals, nutraceuticals, biochemistry, healthcare, ed-tech, and Food & Agriculture, he has been creating quality content for multiple sectors. He is a Biochemistry major with sturdy backing in a PG diploma in digital marketing, helping in the exhaustive content creation based on extensive research and competitive marketing.