Demand for RBD Palm Olein and its Benefits to its Consumers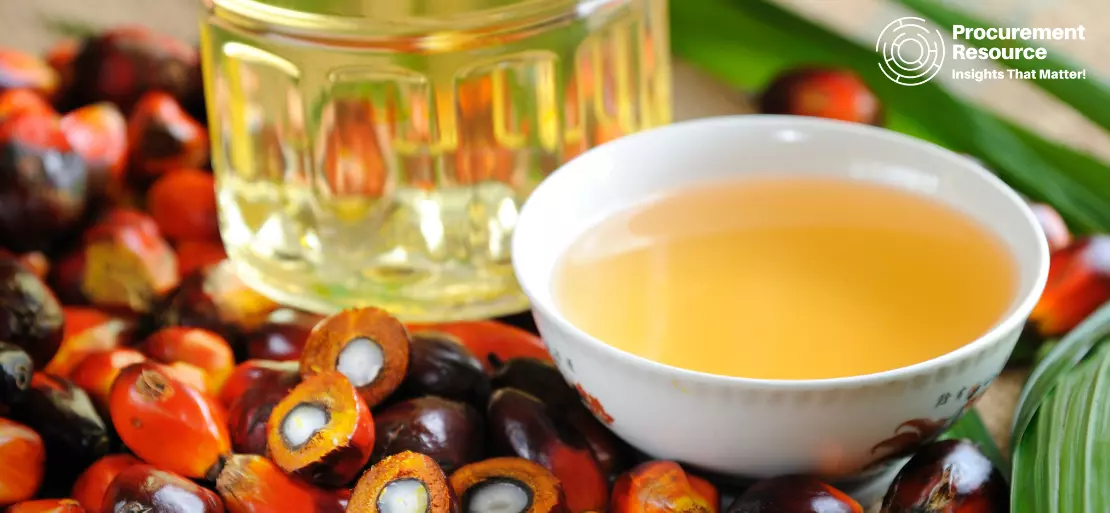 RBD Palm Olein is the liquid part derived from the fractionation of palm oil after undergoing the crystallization process at regulated temperatures. It is a clear yellow liquid with characteristics differing from the typical Palm Oil.
RBD Palm Olein standard use is as a cooking and frying oil for the food industry, including snack or ready–to–eat food sectors. It is a refined, bleached, and deodorized version of palm oil obtained from crushed palm fruit. In many regions, it is used as a cooking oil. After further processing, it can be turned into palm olein and stearin.
Palm Olein has two primary grades, Super Olein and Standard Olein (iodine value exceeding 60). Standard olein's iodine value ranges between 56–59 and has a maximum cloud point of 10 °C (50 ºF). On the other hand, Super Olein is well-fitted for more cool climates and has cloud points of roughly two °C (35.6 ºF to 5 °C (41 ºF).
Request Access For Regular Price Update of RBD Palm Olein
In warmer climates, the oil has a liquid form. It can be mixed with several kinds of vegetable oils in various ratios to get liquid oils that are able to resist low temperatures. Some types of Palm Olein blends contain 70 percent soft oils like corn oil, soybean oil, or canola oil that stay transparent at 0 °C (32 ºF) for a minimum of 5 hours. Palm Olein also offers improved and extended oxidative stability of soft oils.
Fresh fruit bunches cultivated in plantations are used to obtain Palm oil. Various palm oil commercial variants include RBD (Refined Bleached Deodorized), crude, Palm Kernel Oil, Crude Palm olein, RBD Palm olein and Palm Kernel Oil. After refining semi-solid palm oil, the palm olein and palm stearine are separated.
For the oil to be ready for use, colours, flavours, and Emulsifying agents with other ingredients are added. It is the standard oil used for frying. Other than that, it is famous for its oxidation resistance and formation of breakdown products at frying temperatures.
The oil constitutes Vitamin D and E and is cholesterol–free too. It has high nutritional content and stability to oxidation, and balanced composition. The oil is stable and versatile and stable invariant without hydrogenation.
RBD Palm Oil has various health benefits like brain function improvement and reduced risk of heart disease. It does not have any Trans-Fat so it can be ideal cooking oil. The Omega-3 Fatty Acids present in the oil can also enhance bodily functions as they are suitable for improving and maintaining a Healthy Muscular body.
Read More About RBD Palm Olein Production Cost Reports - REQUEST FREE SAMPLE COPY IN PDF
Moreover, RBD Palm Oil is extensively employed in manufacturing confectionary fats, margarine, and cooking oil. It is also used in the milk industry for producing condensed milk, cheese, sour cream, cream cheese spread, and other products.
The top countries exporting palm oil are Indonesia, Malaysia, Netherlands, Guatemala, and Papua New Guinea. At the same time, the top countries importing the commodity are India, China, Pakistan, the Netherlands, and Spain.
About Author:
Prakhar Panchbhaiya
Senior Content Writer at Procurement Resource
Prakhar Panchbhaiya is an accomplished content writer and market research analyst. With over 4 years of experience in content creation and market analysis encompassing many industries, including pharmaceuticals, nutraceuticals, biochemistry, healthcare, ed-tech, and Food & Agriculture, he has been creating quality content for multiple sectors. He is a Biochemistry major with sturdy backing in a PG diploma in digital marketing, helping in the exhaustive content creation based on extensive research and competitive marketing.