The Growing Demand for Xanthan Gum in the Cosmetics and Personal Care Industries is Leading to the Market's Progression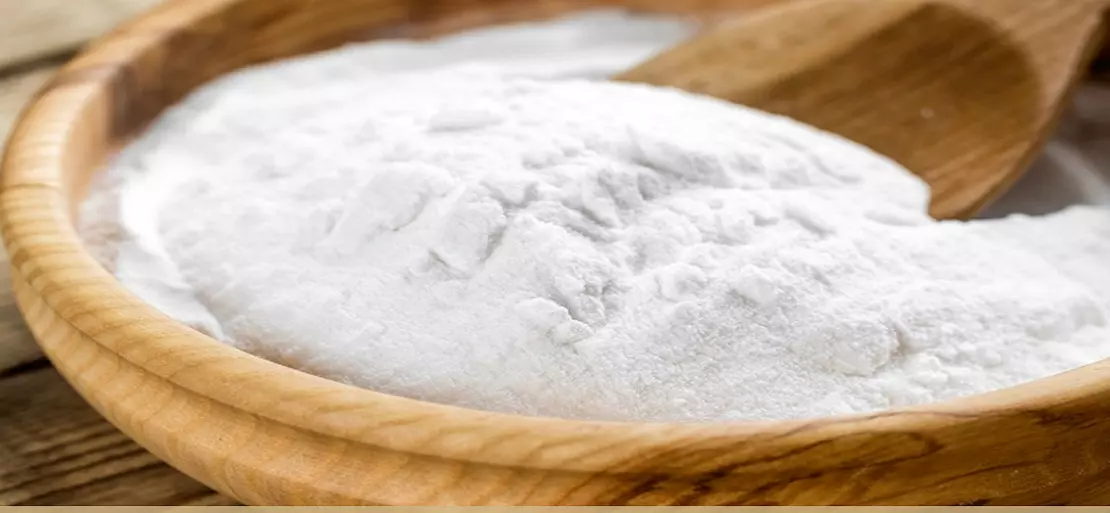 The food and beverage application segment are approximated to gain at a CAGR of around 6.5 percent owing to the growing need for high-quality ingredients. Because of its compatibility with both natural and synthetic substances, it is commonly employed as a thickening agent and stabiliser. Moreover, it is usually utilised in gluten-free foods since it has a texture comparable to wheat and other grains, which is expected to boost xanthan gum market share.
Heightened contest in the food and beverage industry, and a rapid shift to gluten-free snacking, are likely to raise product demand. To capitalise on soaring market trends, industry companies are insistently investing in new industrial development by offering snacks supplemented with xanthan gum.
Furthermore, the cosmetics application market is expected to increase at a CAGR of over 5.5 percent through 2026. It is usually utilised in cosmetics and personal care products such as lotions, creams, lotions, anti-aging remedies and sunscreens as a binding agent. Xanthan gum also helps to keep skin moist and reduces the presence of fine lines, wrinkles, and spots.
Consumers are rapidly embracing high-quality cosmetic preparations because of increased awareness of dermatological elements of healthcare, which should boost the valuation of xanthan gum. Hence, the product's demand is expected to rise due to increased competitiveness in the cosmetic business and increasing demand for superior-quality skin conditioning agents.
Request Access For Regular Price Update of Xanthan Gum
Besides, demand for foamy topical treatments is expected to increase as consumer perceptions of skin health change. Xanthan gum is a common ingredient in foaming gel face washes and cleaning products. Customers in this area are increasingly turning to therapeutic face wash solutions and over the counter, cost-effective topicals, which is expected to fuel xanthan gum market growth.
Because it facilitates in the refining of raw crude oil, xanthan gum is frequently utilised in upstream oil and gas activities. Additionally, its high resonance with water, artificial chemicals, and non-toxic nature, it proves to be a viable option to acidic and toxic solutions, that is also increasing its market stake.
Read More About Xanthan Gum Production Cost Reports - REQUEST FREE SAMPLE COPY IN PDF
Additionally, the rising demand for superior quality components and tight production conformities in the pharmaceutical business, North America is expected to surpass USD 445 million by 2026. Holding agent, foam improver, and emulsion stabiliser are all common uses. Industry companies are quickly adopting xanthan gum solutions to produce high-quality products to expand their customer base and improve their brand image.
Cargill, DuPont Danisco, Solvay, ADM, Unionchem, and Fufeng Group Company Limited are among the major competitors in the global xanthan gum market. To capitalise on rising market trends, widen consumer base, and boost brand equity, industry is fast producing new products and developing indigenous technology.
One of the key developments in the market is that TIC Gums introduced a new product that helps to increase the solubility of xanthan gum. Producers may easily add xanthan gum solutions to their products utilising TIC Pretested Pre-Hydrated Ticaxan Xanthan Rapid 3. This new product will help industry participants to quickly incorporate xanthan gum into a wide range of food, beverage, and cosmetic items, strengthening the xanthan gum market.
About Author:
Prakhar Panchbhaiya
Senior Content Writer at Procurement Resource
Prakhar Panchbhaiya is an accomplished content writer and market research analyst. With over 4 years of experience in content creation and market analysis encompassing many industries, including pharmaceuticals, nutraceuticals, biochemistry, healthcare, ed-tech, and Food & Agriculture, he has been creating quality content for multiple sectors. He is a Biochemistry major with sturdy backing in a PG diploma in digital marketing, helping in the exhaustive content creation based on extensive research and competitive marketing.