The Rise of Avocado Oil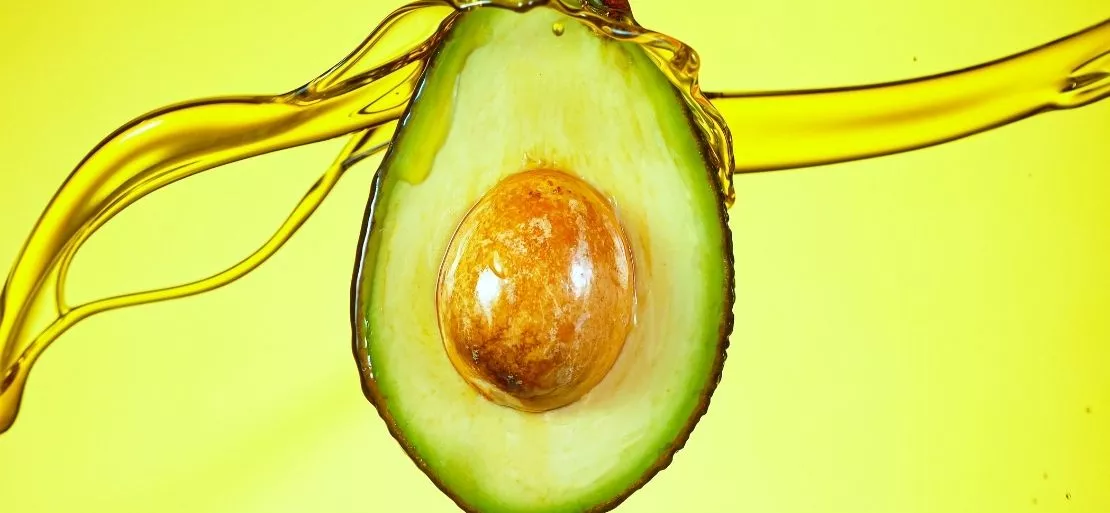 The Mesoamericans initially used avocado in 5000 BC, and it originated in central Mexico more than 10,000 years ago. Due to its rough skin texture, it was also called "ahuacati" or "alligator pear" in the Aztec Empire. Since it enhances libido and is a wonderful energy source, it was highly regarded in Aztec society as a sexual stimulant.
A tropical or subtropical fruit, avocado has a smooth consistency, unique flavour, with superior nutritional value. A sizeable amount of avocado fruit is utilized in making oil from it via various methods since it is high in oil content. Though avocado oil is high in lipid-soluble bioactive compounds, the amount varies depending on several factors. In addition, avocado oil has various phytochemicals linked to cancer prevention, age-related macular degeneration, and cardiovascular disease prevention. This, therefore, has generated an increase in consumer demand for avocado oil.
Request Access For Regular Price Update of Avocado Oil
Avocado oil is an excellent source of vitamins, minerals, and fats associated with reducing the risk of heart disease, stroke, and diabetes. As a result, avocado oil remains an essential constituent in the food, pharmaceutical, and cosmetic industries. It is also producing a high level of awareness in areas such as structured lipids, nanotechnology, and environmental care.
As per the SPINS data, avocado oil is gaining popularity among the United States consumers, leading to the growth of both natural and conventional sections by 24 percent in the year ending March 22, 2020, which was up from 28 percent compared to the previous year. On the contrary, coconut oil sales continued to decline, falling -19 percent for two years consecutively.
The increasing demand for organic ingredients in the European cosmetics division is creating prospects among the avocado oil exporters based in developing countries. Because of the numerous useful and active properties found in avocado oil, it can be utilized in various formulations. Since avocado is a famous fruit among consumers in Europe, the companies making personal care items have begun to combine its oil into their preparations. In addition, European consumers prefer their cosmetics to be prepared with natural ingredients and exclude synthetic elements like parabens, petrochemical oils, and phthalates. Due to this fact, demand for avocado is projected to increase further. Besides, its various properties and extensive availability make avocado oil a widespread choice between cosmetics producers.
Read More About Avocado Oil Production Cost Reports - REQUEST FREE SAMPLE COPY IN PDF
Avocado oil is also gaining popularity as a result of media coverage and endorsements from well-known dieticians and nutritionists, as well as the growing popularity of paleo, keto, and Mediterranean diets. In addition, photogenic recipes of foods cooked in avocado oil appear on social media platforms like Pinterest and Instagram and hundreds of cookery blogs.
Fueled by millennials, the avocado craze has ushered in a decade-long avocado boom. Unfortunately, due to the sheer growing popularity of avocados, there is an abundance of lower-quality fruit left for oil extraction. Therefore, investments have been made in new manufacturing units in Kenya, Columbia, and the Dominican Republic over the past ten years, to upkeep the demand for avocado oil across the world.
Avocado oil has grown in popularity in recent years as its nutritional benefits, high smoke point, and versatility have become more widely publicised. As more customers become aware of avocado oil as a high-end culinary oil, demand for the product is expected to skyrocket. Even COVID-19 has not affected the demand for avocado oil. On the contrary, it has grown substantially in 2020 and 2021. Product launches have also increased in the avocado oil market for four years. Emerging companies are concentrating on improving their packaging formats to target consumers willing to try new off-the-shelf retail products. When compared to other end uses, the retail sector is expected to account for more than 70 percent of avocado oil demand.
Besides, the increasing need for organic and healthy food amongst consumers is also expected to generate a profitable opportunity for the avocado oil market in the upcoming years. As a result, avocado oil has gained more popularity than olive oil and is now used to substitute for other dressing and cooking oils. Individual buying trends are continually shifting, such as recognizing the augmented combination of a nourishment item and a preference for natural and pure products, which is expected to propel the avocado oil market forward.
The Food and Drug Administration (FDA) is still to implement the "standards of identity" on the avocado oil as a commodity since it is comparatively new on the market. The "standards of identity" are simple food standards created to help consumers from getting cheated by substandard products or misled by labels. The FDA has set identity standards for hundreds of whiskeys, chocolates, juices, and mayonnaise products, in the last 80 years.
As a result, the FDA cannot control the quality and authenticity of avocado oil without setting any standards. Unfortunately, avocado oil isn't the only product that lacks legally binding measures. Other common examples include honey, spices, and ground coffee. In addition, foods with higher prices are especially apt for manipulation, especially since slight adulterations are challenging to identify without taking the product to a lab.
About Author:
Prakhar Panchbhaiya
Senior Content Writer at Procurement Resource
Prakhar Panchbhaiya is an accomplished content writer and market research analyst. With over 4 years of experience in content creation and market analysis encompassing many industries, including pharmaceuticals, nutraceuticals, biochemistry, healthcare, ed-tech, and Food & Agriculture, he has been creating quality content for multiple sectors. He is a Biochemistry major with sturdy backing in a PG diploma in digital marketing, helping in the exhaustive content creation based on extensive research and competitive marketing.