The Rise of Plant-Based Dairy Alternatives and Sustainability Challenges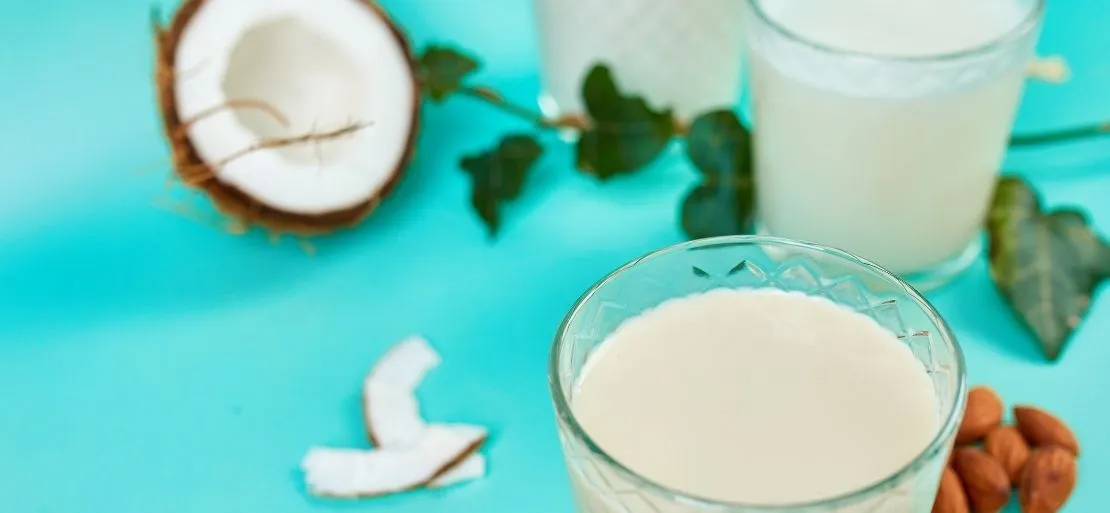 The rise of plant-based dairy substitutes might come as no surprise given the variety of goods available continues to grow - with options such as almond milk, tiger nut milk, hemp milk, and more. In addition, the increased focus on health, dietary changes – with more people leaning towards veganism or "flexitarian" lifestyles - animal welfare, and innovations within the food and beverage industry all contribute to increasing sales.
Plant-based dairy is a hot trend with steady growth and intriguing prospects. Due to pandemic, innovation, and a hugely popular newcomer to the market, it is exploding right now. The global success of plant-based dairy is numerous, but analysts predict that this trend will continue in the future. While there is no cure for COVID-19, millions of people have taken matters into their own hands to improve their health. They want to eat foods that will enhance their immunity and develop their general health. Apparently, many consumers see plant-based foods as a nutritional leader. Consumers prefer plant-based milk because they think it is healthier than dairy milk.
Request Access For Regular Price Update of Almonds
Growing knowledge of lactose intolerance and dairy allergy also fuels the demand for plant-based dairy alternatives. Another element driving the need for plant-based dairy replacements worldwide is public awareness of the benefits of a vegan diet. A significant increase in the vegan population has been observed in some economies. As a result, customers prefer dairy substitutes such as soy, almond, rice, and other plant-based dairy alternatives to replace dairy milk. Concerns about the environment have only become stronger during the pandemic, and they are likely to continue to influence consumer decisions in the future.
When buyers first rushed to the grocery store in March to stockpile food and commodities for an indefinite time at home, they sought items that would last on store shelves for an extended period. Canned goods, dry pasta, and freezer staples were cleared out, including shelf-stable plant-based milk. While some plant-based milk products were in the store's refrigerated section, more were available in the mid-section of the store. And more importantly, much more plant-based milk is shelf-stable than its dairy milk counterparts. Even if these consumers hadn't tried plant-based milk before, they were easily inclined to do so as they prepped their pantries.
Request Access For Regular Price Update of Soybean
While traditional milk has many nutritional benefits, such as being high in calcium and potassium and fortified with vitamin D, consumers frequently equate plant-based products with being healthier.
For example, the annual International Food Information Council, Food and Health Survey conducted on American consumers in April 2020 indicated that 43% believed that the products labelled as "plant-based" would be the most beneficial option among several. Though a few studies have revealed that plant-based milk is not necessarily the more nutritious beverage, manufacturers are attempting to improve the mix by adding beneficial ingredients and additional protein.
Since oats are frequently marketed as heart-healthy, people automatically associate oat milk with heart-healthy, even if there are no specific claims on the packaging. According to Mintel, 38% of those living in families that consume plant-based milk look for high protein promises. Furthermore, nearly half of adults want to see additional protein-rich plant-based milk options. Much of the meteoric rise of oat milk can be attributed to its taste profile, which is richer than many other plant-based kinds of milk on the market.
Oatly, a Swedish food company in the space since the 1990s, first entered the United States market through upscale coffee shops, a non-dairy option for several cherished drinks. The coffee shop channel continues to be essential for oat milk brands. In addition, consumers state interest in trying oat milk as a beverage additive and as a stand-alone beverage, with cereal and as a cooking/baking ingredient. Ecologically minded consumers also consider oat milk one of the most sustainable plant-based milk options.
Despite potential industry disruptors such as the coronavirus's lingering economic impact, the market for plant-based and cell-cultured dairy and egg alternatives will continue to grow as a result of new product introductions, increased availability, rising consumer adoption, and upward momentum in consumption of these products among those who already eat plant-based dairy or eggs.
Sustainability Challenges
Like any crop produced in large amounts, plant milk can have a negative aspect. As a result, it's critical to evaluate more than just whether they're cultivated organically. Other considerations include the impact of crop farming on people and native habitats in underdeveloped nations and the carbon footprint and water consumption. While each product has its own set of trade-offs, plant milk is more sustainable than others.
Dairies that want to enter the low-acid, plant-based beverage industry need to update their risk assessments and manufacturing procedures to account for the new physical, chemical, and biological concerns, as well as technical challenges. Working with raw commodities, for example, increases the danger of chemical residues such as allergies, pesticides, and mycotoxins, which vary in prevalence and the kind from raw milk.
Furthermore, producing a more comprehensive range of beverages containing allergenic components like soy, tree nut, or gluten proteins raises the possibility of allergen cross-contamination and subsequent recalls due to mislabeling. Processing problems are also posed by the physiological content of plant-based dairy alternatives, as raw milk's composition and structure differ significantly from plant-derived materials.
Coconut
Coconut is known for being exotic and nutritious. Still, the palm groves in the Philippines, Indonesia, and India, where pickers are typically paid less than a dollar per day, are far from utopia. Furthermore, because coconut trees only grow in tropical areas, the drive to meet global demand results in worker exploitation and rainforest damage.
Soy Milk
Soybeans are farmed in massive amounts worldwide to feed livestock for meat and dairy production, which is the biggest environmental disadvantage of soy milk. In order to create room for soy plantations, large rainforest areas in the Amazon have been destroyed.
Read More About Soybean Production Cost Reports - REQUEST FREE SAMPLE COPY IN PDF
Almond
While almond trees occupy smaller amounts of farmland than other crops grown for milk, this benefit is overshadowed by the negative impacts of almond farming in the United States. According to the Oxford study, almonds require more water than any other dairy alternative, with a single glass of almond milk requiring 130 litres of water. Moreover, meeting the ever-increasing demand for more excellent almond crops puts an unsustainable strain on commercial beekeepers in the United States.
Read More About Almonds Production Cost Reports - REQUEST FREE SAMPLE COPY IN PDF
One of the best ways a consumer can help create a more sustainable dairy industry is to recognise milk as a quality product and consequently pay more for milk produced following consumer values. As a result, the more profitable dairy industry is more economically sustainable, enabling it to spend more capital on improving environmental and social sustainability.
About Author:
Prakhar Panchbhaiya
Senior Content Writer at Procurement Resource
Prakhar Panchbhaiya is an accomplished content writer and market research analyst. With over 4 years of experience in content creation and market analysis encompassing many industries, including pharmaceuticals, nutraceuticals, biochemistry, healthcare, ed-tech, and Food & Agriculture, he has been creating quality content for multiple sectors. He is a Biochemistry major with sturdy backing in a PG diploma in digital marketing, helping in the exhaustive content creation based on extensive research and competitive marketing.