The Rising Demand for Natural Gas Across the Globe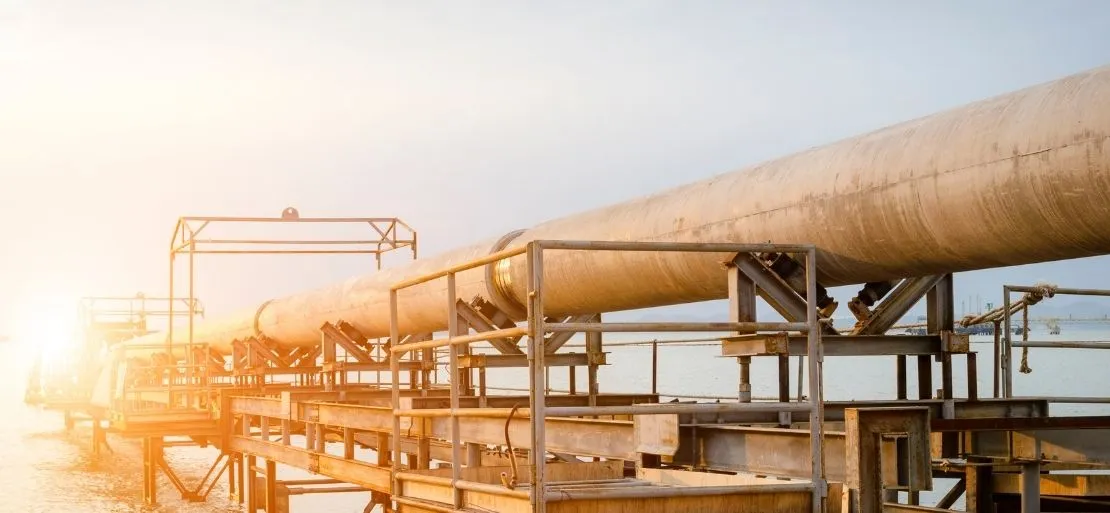 Procurement Resource specialises in offering the most up-to-date prices on a wide range of products. It covers North America, South America, Europe, Asia Pacific, Middle East and Africa. The procurement blog offers in-depth product and industry research, current market trends, and recent developments.
Natural gas (commonly known as fossil gas or just gas) is a naturally occurring hydrocarbon gas blend mainly composed of methane with different proportions of other higher alkanes and a minor portion of carbon dioxide, nitrogen, hydrogen sulphide, or helium. It is created over millions of years when layers of decomposing plant and animal waste are exposed to tremendous heat and pressure under the Earth's surface. It is the cleanest fossil fuel on Earth; it is colourless and odourless by nature.
In ancient China, natural gas was found by accident as a byproduct of brine drilling. Around 500 BC, the Chinese developed a means to transfer gas leaking from the Earth through primitive bamboo tubes to the Ziliujing District of Sichuan, where it was used to boil saltwater and extract the salt. Later, it was discovered in the Americas in the 16th century and then in the rest of the world.
Earlier uses of natural gas in the United States in 1816 was its application in lighting streets. Later, world war-II found extensive application through pipeline networks making natural gas services available for consumers all over. Currently, the gas is used globally in residential, commercial, and industrial applications.
Request Access For Regular Price Update of Natural Gas
Drop-in natural gas demand in 2020 due to the global pandemic:

There was a 4 percent dip in demand for gas in 2020. The effect of the crisis is expected to impact medium-term economic potential, resulting in around 75 billion cubic metres in missed growth from 2019 to 2025. Natural gas demand is predicted to gradually increase in 2021 as things go back to normal and consumption in established countries returns to pre-crisis levels while developing nations benefit from economic recovery and cheaper natural gas costs. During this time, the forecast predicts an average annual growth rate of 1.5 percent. Global gas consumption is predicted to climb by 3.6 percent in 2021 before dropping to an average growth rate of 1.7 percent over the next three years. Demand is expected to increase by 7 percent by 2024 compared to pre-Covid levels in 2019.
Read More About Natural Gas Production Cost Reports - REQUEST FREE SAMPLE COPY IN PDF
Regional Analysis:

Most of the market growth is dependent on the Asia Pacific region, primarily driven by India and China. The industrial sector in China is the single most significant contributor. India's post-2020 growth will be fueled by a mix of supporting government policies and better infrastructure, whereas developing Asia's demand expansion will be driven by the power sector, which will be bolstered by the obtainment of 15 GW of gas-fired generation ability throughout the region.
Gas consumption in North America would expand by just 0.4 percent yearly, mainly owing to increased industrial demand in the United States. In line with new gas-fired power generation, gas consumption in Mexico is growing at a moderate pace of 1.3 percent per year. Each year, demand in Canada rises at a similar rate, owing primarily to increased industrial use for process energy and feedstock.
European gas consumption is expected to stay constant. The steady phase-out of more than 50 GW of nuclear, coal, and lignite-fired power production capacity in the power industry gives more market space for gas-fired power plants. Nevertheless, natural gas demand in Eurasia rises by 0.5 percent per year between 2019-2025, constrained by the region's sluggish economic development expectations and already high gas intensity.
REQUEST FREE SAMPLE of Natural Gas Industry Report
By 2025, the Middle East's gas demand will have increased by about 100 billion cubic metres per year, to approximately 660 billion cubic metres per year. Due to increased local supply availability, Iran and Saudi Arabia have the most significant increases (accounting for up to 70% of overall consumption growth). The electricity and water desalination industries account for more than 60% of the region's net demand rise.
In Central and South America, natural gas consumption is predicted to increase at a 0.6 percent annual pace throughout the projection period, adding nearly 5 billion cubic metres per year by 2025. The power industry leads demand growth in both volume and rate, with an annual growth rate of 1.1 percent, due to rising electricity demand and fuel switching.
Natural gas consumption in Africa is expected to rise by 3.3 percent annually to about 195 billion cubic metres in 2025. It is still driven mainly by industrial and power generation demands in Algeria and Egypt, with Nigeria following closely behind. The sub-region is driven by expanding domestic production in West African nations, with an average annual growth rate of 6 percent (excluding Nigeria). Still, the market's total size remains constrained at around 14 billion cubic metres per year in 2025.
About Author:
Prakhar Panchbhaiya
Senior Content Writer at Procurement Resource
Prakhar Panchbhaiya is an accomplished content writer and market research analyst. With over 4 years of experience in content creation and market analysis encompassing many industries, including pharmaceuticals, nutraceuticals, biochemistry, healthcare, ed-tech, and Food & Agriculture, he has been creating quality content for multiple sectors. He is a Biochemistry major with sturdy backing in a PG diploma in digital marketing, helping in the exhaustive content creation based on extensive research and competitive marketing.