Tin Cans as Durable, Strong, and Resistant Packaging Solution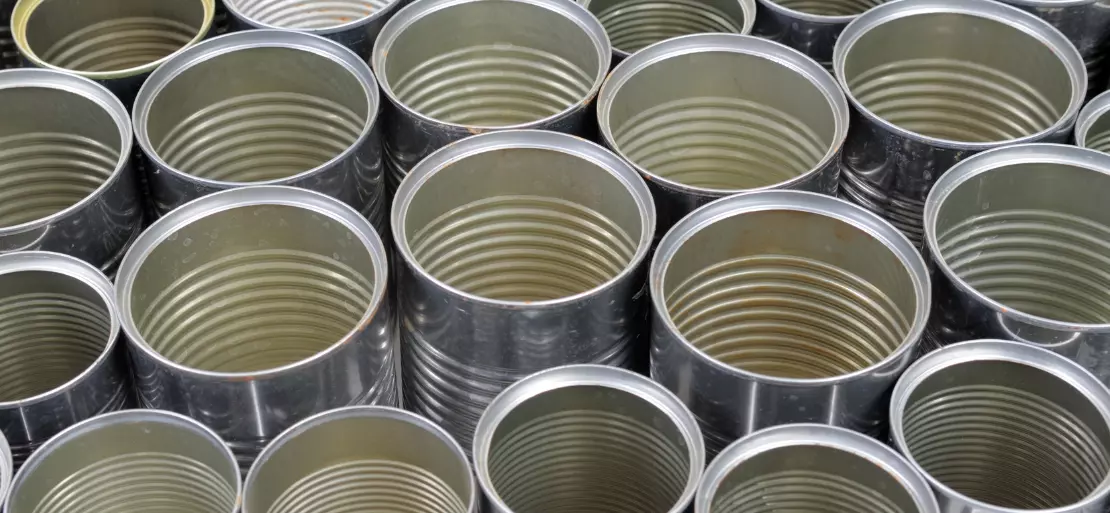 Procurement Resource offers the newest prices for Tin Cans in its latest insights. Each price database is safeguarded by a logical and easily understandable graphing device that delivers a series of functionalities. This incorporates configuration of price sequences over a user-defined time; evaluation of product movements across several countries; customisation of price currencies and units; and extraction of price data as excel files that can be used offline.
Companies make use of tin cans for bottling a varied range of goods in several industries. These incorporate commodities in the food and beverage business and the pharmaceutical sector. The packaging team chooses tin cans over other conventional metals since these regular metals react with acidic and sour items that may trigger substances to decompose or corrode. As soon as this takes place, the corroded material can taint the packaged product while harming the can itself.
On the other hand, tin cans are completely safe for packaging food products, medicines, and cosmetics for an extended period. This is primarily due to their resistance to acidic contents. The food packaged in tin cans is preserved due to air-tight packing, has a long life, and remains fresh for a prolonged period. Another advantage is that the tin cans are easy to transport even across long distances.
Request Access For Regular Price Update of Tin Can
There are two primary types of tin cans utilised in the packaging sector: 2-piece and 3-piece tin cans. Most commonly, the conventional method of manufacturing cans is using tin plating. At present, there are many products packaged in tin-plated cans. These cans are normally comprised of iron or steel elements and coated with tin in a procedure named tin plating. Due to this reason, cans with tin plating contain around 1% to 2% tin.
The tin coating over the metal safeguards it from other components to prevent damage to the can. This is another important factor as to why the manufacturer uses tin plating for a large array of commercial objectives including tin can wrappings.
Read More About Tin Can Cost Reports - REQUEST FREE SAMPLE COPY IN PDF
However, the only disadvantage of conventional tin cans is that they are much thicker and heavier relative to aluminium tins or modern cans making tin cans more expensive.
In the present day, most of the tin containers that are available in the market are today produced using several types of treat metals, aluminium materials being the most common ones. Nevertheless, modern, and conventional tins are equally brilliant for canning various kinds of commodities specifically that these are recyclable. This implies that cans makers may peel off the layer of tin and then recycle the steel or iron as leftover metals.
The tin cans come in a variety of choices and have many options and sizes to select from. The tin can package for food and the medical sector may be essentially distributed into ones that close with a plastic lid or a closure. Furthermore, there is stringent regulation that tin can producers need to follow for packaging food products. The US Food and Drug Administration (FDA) controls and standardise them for the protection of the buyers by examining any material that is in contact with food.
About Author:
Prakhar Panchbhaiya
Senior Content Writer at Procurement Resource
Prakhar Panchbhaiya is an accomplished content writer and market research analyst. With over 4 years of experience in content creation and market analysis encompassing many industries, including pharmaceuticals, nutraceuticals, biochemistry, healthcare, ed-tech, and Food & Agriculture, he has been creating quality content for multiple sectors. He is a Biochemistry major with sturdy backing in a PG diploma in digital marketing, helping in the exhaustive content creation based on extensive research and competitive marketing.