Why Procurement Intelligence?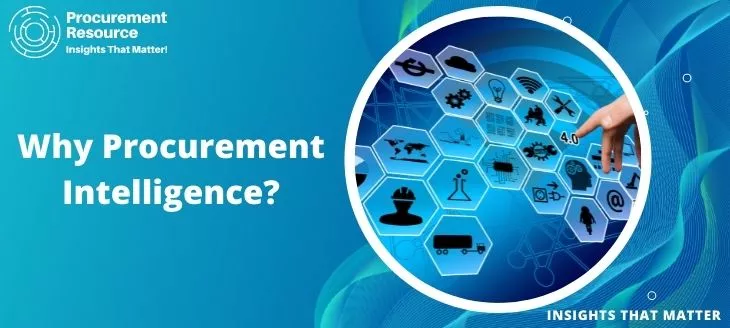 Intelligence is simply about being informed and when you are informed you tend to make intelligent decisions. Imagine this - you are in China town and you see a toy that you want to buy for your kid, you ask the stall owner for the price and she replies saying 20 dollars.
What do you do? Pull out your wallet, pay 20 dollars, buy the toy and move on? Or do you negotiate? Generally, if it's China town, you will negotiate! But on what logic? What price point are you willing to agree on? Will you like me bargain from the lowest possible point (without any logic) and settle somewhere in between strike a deal and walk away still confused weather it was a good deal or could you have negotiated harder? Unfortunately, in the real-life negotiations are not as easy or as illogical as buying a toy. You need to gather intelligence. Procurement is one of the most strategic departments of any organisation and procurement intelligence is critical for the organisations long term strategic goals.
With historical and real-time information on prices, costs, trends and industry information you and your organisation will be better equipped to make important decisions and drive future actions.
Procurement Intelligence has 5 elements:
Intent Focus

Intelligent Opportunism

System Perspective

Thinking in time

Hypothesis Driven
In a nutshell procurement intelligence is primarily about having the right data, data that enables you to create strategies and move your organisation in a positive direction. The most neglected, and the most important part of intelligence is the will to try things in a different way. Having the right process in place is vital for any organisation. While a procurement intelligence company alone will not drive procurement intelligence, it will for sure help you with the right data at the right time enabling you and your organisation to make better and more informed strategic decisions.
About Author:
Prakhar Panchbhaiya
Senior Content Writer at Procurement Resource
Prakhar Panchbhaiya is an accomplished content writer and market research analyst. With over 4 years of experience in content creation and market analysis encompassing many industries, including pharmaceuticals, nutraceuticals, biochemistry, healthcare, ed-tech, and Food & Agriculture, he has been creating quality content for multiple sectors. He is a Biochemistry major with sturdy backing in a PG diploma in digital marketing, helping in the exhaustive content creation based on extensive research and competitive marketing.