Adani Group has Introduced India's First Large-Sized Monocrystalline Silicon Ingot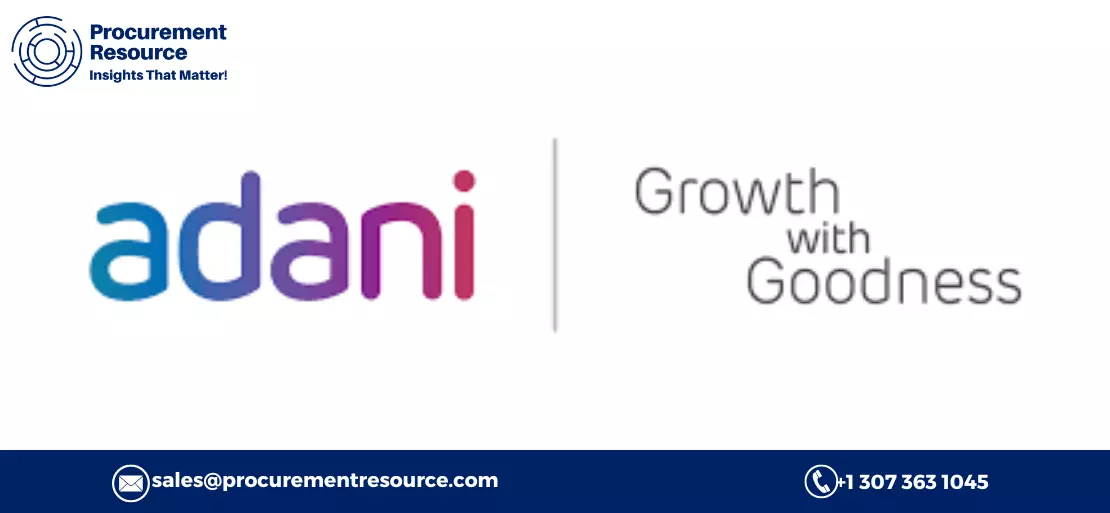 The first large-sized monocrystalline silicon ingot has been released in India by Adani Solar, the photovoltaic manufacturing and research division of the Adani Group.
The monocrystalline ingots, which were recently inaugurated at the Adani Group's Mundra facility by Gautam Adani, Chairman, will promote indigenisation to manufacture renewable electricity from Silicon-based PV modules with efficiencies ranging from 21% to 24%.
Adani Solar is a division of Adani New Industries (ANIL), which has created the largest green hydrogen ecosystem in the world and is driving India's energy development transformation.
Making important strides towards the achievement of energy swaraj, it is the first company in India to finish the backward integration of ingot line infrastructure in a record duration of roughly 7 months.
The new production line will only create silicon ingots for the company's production of solar wafers, cells, and modules.
With this, Adani Solar becomes India's sole manufacturer of large-sized monocrystalline silicon ingots, which will be a crucial link in the industry's value chain for photovoltaic crystalline silicon and help move India closer to independence in the coming years.
The company has already started its initial manufacturing, but it plans to increase its ingot and wafer capacity by 2 GW by the end of 2023. It will increase in size to 10 GW by 2025.
The development of the first GW scale factory in India, which began operations in 2016, has already established the company as a pioneer in the production of silicon-based cells and modules. Adani Solar continues to be India's first, largest, and most vertically integrated producer with a ramp-up in its annual manufacturing capacity of solar PV cells and modules from 1.2 GW in 2017 to 4GW in 2022.
India is on track to achieve solar equipment manufacturing independence within a few years with the recent cabinet approval of an additional INR 19,500 crore in financing for a production-linked incentive (PLI) scheme-ll for the development of high-efficiency solar modules.
A total of 24 gigawatts (GW) of solar equipment can be produced in the nation, along with 6.4 G of PV capacity, and an additional 15-20 GW are currently under construction. With a target of having more than 90 GW of solar manufacturing capacity by 2080, India is looking to add an additional 40 GW under the Solar PLI-II, which could result in an investment of up to INR 94,000 crores. Up until a few years ago, China supplied over 80% of the solar equipment required for projects in India, which had a domestic solar equipment manufacturing capacity of less than 10 GW.
According to data from Mercom India, domestic makers of solar cells and modules exported products worth USD 157 million (INR 1,276 crores) in the third quarter of 2022, a 642% rise year over year after imports were restricted since April. Hence, a 59% drop in imports to USD 394 million (INR 3,202 crores). India increased the Basic Customs Duty (BCD) on PV modules from 15% to 40%, and on solar cells from April 2022 to 25%.
In order to boost domestic production and lessen reliance on China, the government also developed an Approved List of Models and Manufacturers (ALMIM).
Adani Group increased PVs and module capabilities from 1.2 GW in 2017 to 4 GW in 2022 after establishing a GW-scale solar equipment facility in 2016. With the silicon ingots plant opening in just 7-8 months, Adani Solar's new integrated facility in Mundra has made it the first producer of large-sized monocrystalline silicon ingots in India. The Adani group is developing a Poly-silica 30000 tonnes per annum (TPA) facility, ingots & wafers of 10 GW capacity, a copper smelter of 500,000 TPA capacity, and ancillary-like glass & aluminum (10GW), all set to be operational over the next 1-2 years.

ReNew Power is developing solar module manufacturing facilities with a 6 GW capacity, while businesses like Tata Power Solar are increasing their ability to produce solar cells and modules to 1,100 MW. Established manufacturers of solar equipment, like Vikram Solar, are also increasing their capacities.
As per Procurement Resource, the Adani Group's photovoltaic manufacturing and research branch, Adani Solar, has introduced the first large-scale monocrystalline silicon ingot in India. The monocrystalline ingots, officially opened by Gautam Adani, will encourage indigenisation to produce silicon-based PV modules with efficiencies ranging from 21% to 24% for renewable electricity. Adani Solar is a part of Adan New Industries (ANIL), which is transforming India's energy development and has built the largest green hydrogen ecosystem in the world. It is the first company in India to complete the backward integration of ingot line infrastructure in a record time of around 7 months, making significant progress towards the realisation of energy swaraj.