Alrosa Plans to Raise Diamond Output in 2022 as Market Demand Remains Strong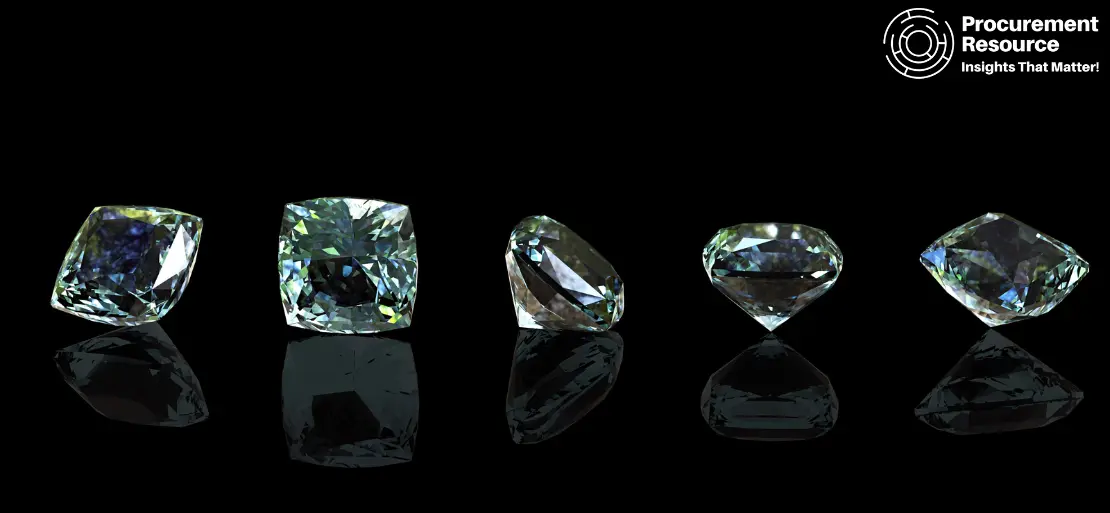 Due to high market demand and a supply shortfall caused by the COVID-19 epidemic, Russian diamond company Alrosa plans to raise its rough diamond output next year. The news came after the business said that rough and polished diamond sales for the first ten months were USD 3.58 billion (AU4.93 billion). Alrosa had earlier increased its output forecast for this year by 1 million carats, from 31.5 to 32.5 million carats, and altered its 2022 predictions by 5 percent, from 33 to 34 million carats.
Demand for diamond jewellery grew by double digits in the third quarter. Jewellery sales in the United States increased by more than 50 percent from their 2018–2019 highs, while demand for jewellery in China increased by 10 percent from pre-crisis levels. According to Alexey Philippovskiy, chief financial officer, during the last investors' call with company executives, the reopening of mine sites such as the Ebelyakh alluvial deposit and the Udachny the yield could increase as much as 4.4 to 4.5 million carats.
Philippovskiy added that the demand for diamond jewellery grew by double digits in the third quarter. Jewellery sales in the United States topped 2018–2019 highs by over 50 percent, while demand for jewellery in China exceeded pre-crisis levels by 10 percent. He stated that the high market demand began at the start of the year and was satisfied by manufacturers' rough diamond inventories amassed in 2019.
Philippovskiy said that producers had depleted their inventories by the beginning of Q3 2021 and had to rely on 'freshly' produced diamonds to meet demand. On the strength of robust demand and restricted supply, polished and raw diamond prices returned by 9 percent and 12 percent, respectively, versus early 2019 levels, stressing that world diamond output will stay 20–25 percent below pre-pandemic levels in the following years.
Evgeny Agureev, deputy CEO, Alrosa hopes to progressively restore the supply and demand balance, despite its restricted capacity to boost production since consumer demand for natural diamond jewellery remains high. At the same time, they are sticking to the strategy of selling raw diamonds only when there's a demand for them.
Two of the world's top diamond producers are said to have hiked raw diamond prices in January, ahead of the start of the 2022 market season. As per many news sources, De Beers, a London-based mining corporation, and Alrosa, a Russian miner, have hiked raw diamond prices by 8 percent and 10 percent, respectively, based on diamond market trading outcomes. De Beers has hiked prices by 5 to 8 percent, with a more significant rise ranging between 15 and 20 percent for "smaller, cheaper stones."
As part of its recuperation measures from losses experienced due to the stoppage of mining operations at the commencement of COVID-19, the business, which is claimed to be the world's second-largest diamond producer by volume, has hiked rough diamond prices into 2021. De Beers has not responded to the rumoured price increase.
In August 2021, Jeweller announced that revenue had more than quadrupled compared to the same time in 2020, resulting in a "profit bounce" for the first six months of the year. The improvement was "fueled by solid rough diamond demand as the midstream pushed through supplies in response to the revival in consumer demand".
De Beers said in October last year that its raw diamond output climbed by 28 percent to 9.2 million carats, owing to continued demand for rough diamonds to meet the demand for polished diamond jewellery in the United States and China. Anonymous individuals close to the Russian miner quoted that Alrosa has raised raw diamond prices by 10 percent due to a supply constraint. The price increases were due to a "shortage of rough on the market. As a result, each producer is on the lookout for rough".
According to the source, high-quality stones grew by 5 percent- 7 percent, with an average rise of 8- 10 percent, while smaller, lower-quality stones climbed by roughly 12 percent- 18 percent. The strong demand for polished stones in the United States throughout the Christmas holiday season also contributed to the observed increase. As per the Jeweller, in November 2021, Alrosa expects to increase rough diamond output this year to meet demand in important markets throughout the world.
With the restoration of mining sites that were shuttered during the height of COVID-related lockdowns and limitations, the business has raised yield expectations for 2021 and updated its 2022 projections by 5 percent or 1 million carats.