Aluminum Prices are Likely to Have a Declining Trend in Q1 2023 on Weak Demand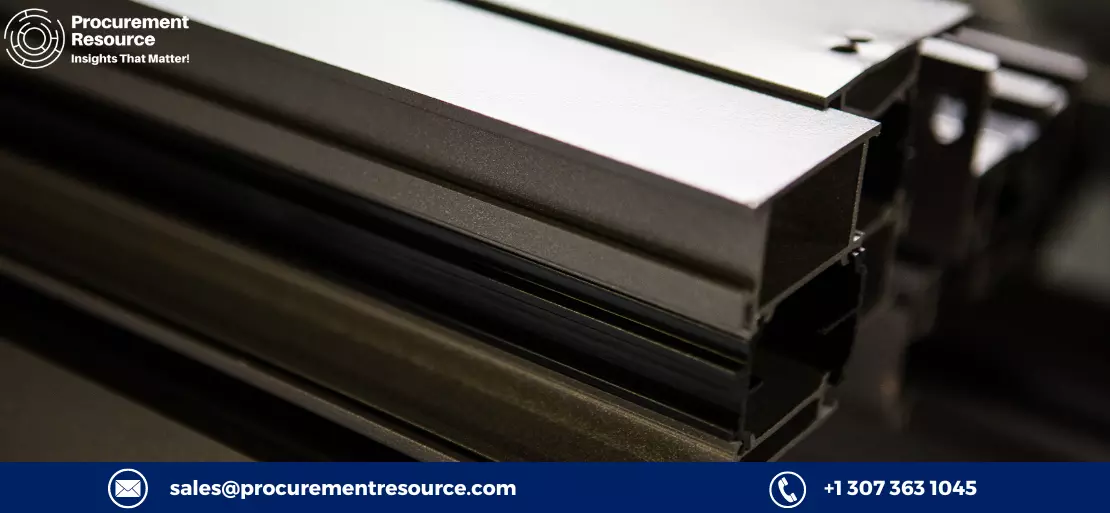 Although aluminum prices are currently around three-month highs, market experts portend that they will remain muted at least through the end of the first quarter of 2022 due to lustreless global demand and Chinese growth.
A tonne of the metal is currently trading for USD 2,425 on the London Metal Exchange (LME), while spot delivery costs are USD 2,410. China, the world's largest buyer and the country with coronavirus restrictions, witnesses the prices of aluminum gamboled by about 5% this week and 9% in the past month respectively. However, prices for aluminum aare down 7% from a year ago.
Request Access For Regular Price Update of Aluminum
The Trading Economics website reports that aluminum prices have dropped 40% from their record high of USD 4,000 set earlier this year shortly after the outbreak of the Ukraine crisis.
On the other hand, research firm Fitch Solutions Country Risk and Industry Research reduced its price prediction for silvery-white metal for the fourth quarter of 2022 from USD 2,850 per ton to USD 2,725 per ton. This metal is used in cans, construction, airplanes, and automobiles.
Due to weaker-than-anticipated demand and growth, which are being driven by the downturn in Mainland China, the beginnings of a recession in the Eurozone, and indications of market oversupply based on stock data were witnesses. It has reduced its 2023 price projection even further, from USD 2,700 to USD 2,600.
The LME has opted not to prohibit trade in the metal produced in Russia or keep it in its storage facilities, therefore the supply of aluminum is unaffected. This is due to the fact that a sizable portion of market participants still want to purchase Russian aluminum in 2023.
According to Pitch Solutions, investor confidence in the entire metals complex is still low, which leaves little space for price increases. China also has enough production capacity to effectively offset the majority of the loss of all Russian exports in the coming years, which will limit price declines.
The attitudes are being impacted by worries that an aggressive tightening campaign from major central banks could cause a worldwide recession that will sap demand.
China's aluminum working capacity slightly increased last month, resulting in improved supply. According to market analysts, the domestic operating aluminum capacity had returned to about 40.48 million tonnes by the beginning of November.
Additionally, the resurgence of the pandemic following the week-long National Holiday in October hampered the output of downstream businesses in Henan and Shandong. As a result, industry demand decreased.
Aluminum prices are predicted to drop to pre-Covid levels, but they will remain under pressure until the first quarter of next year due to enervating Chinese demand as a result of the country's zero Covid policy and the lack of stimuli that can increase demand.
Although prices are anticipated to stay high in the long run, there are worries about rising low-carbon aluminum demand and the widespread adoption of metal recycling.
Since the beginning of November, aluminum has increased by 12%, mostly due to expectations for increased metals demand as China eases strict coronavirus restrictions that have slowed economic growth.
LME copper is now edged up 0.1% to USD 8,398 a tonne as the dollar index declined. Commodities with US dollar prices become more affordable to buyers using other currencies.
One of the indicators of lessening physical tightness that limited copper's gains was in the form of decline in the Yangshan copper premium on Monday to USD 72.50 per tonne, its lowest level since July 22 signaling waning Chinese demand for imported copper.
The biggest performer was LME zinc, which increased 1.1% to USD 3,160.50 a tonne following continued declines in LME stockpiles, which have decreased by 50% since the beginning of September.
Read More About Aluminum Production Cost Reports - REQUEST FREE SAMPLE COPY IN PDF
Other metal prices decreased by 0.2% to USD 24,400 for tin, 0.6% to USD 2,226 for lead, and 1.3% to USD 28,300 per tonne of LME nickel.

As per Procurement Resource, despite the fact that aluminum prices are currently around three-month highs, market analysts believe they will remain modest at least through the end of the first quarter of 2022 because of mediocre Chinese growth and global demand.