Asian LNG Prices Decline as Import Demand from China Muted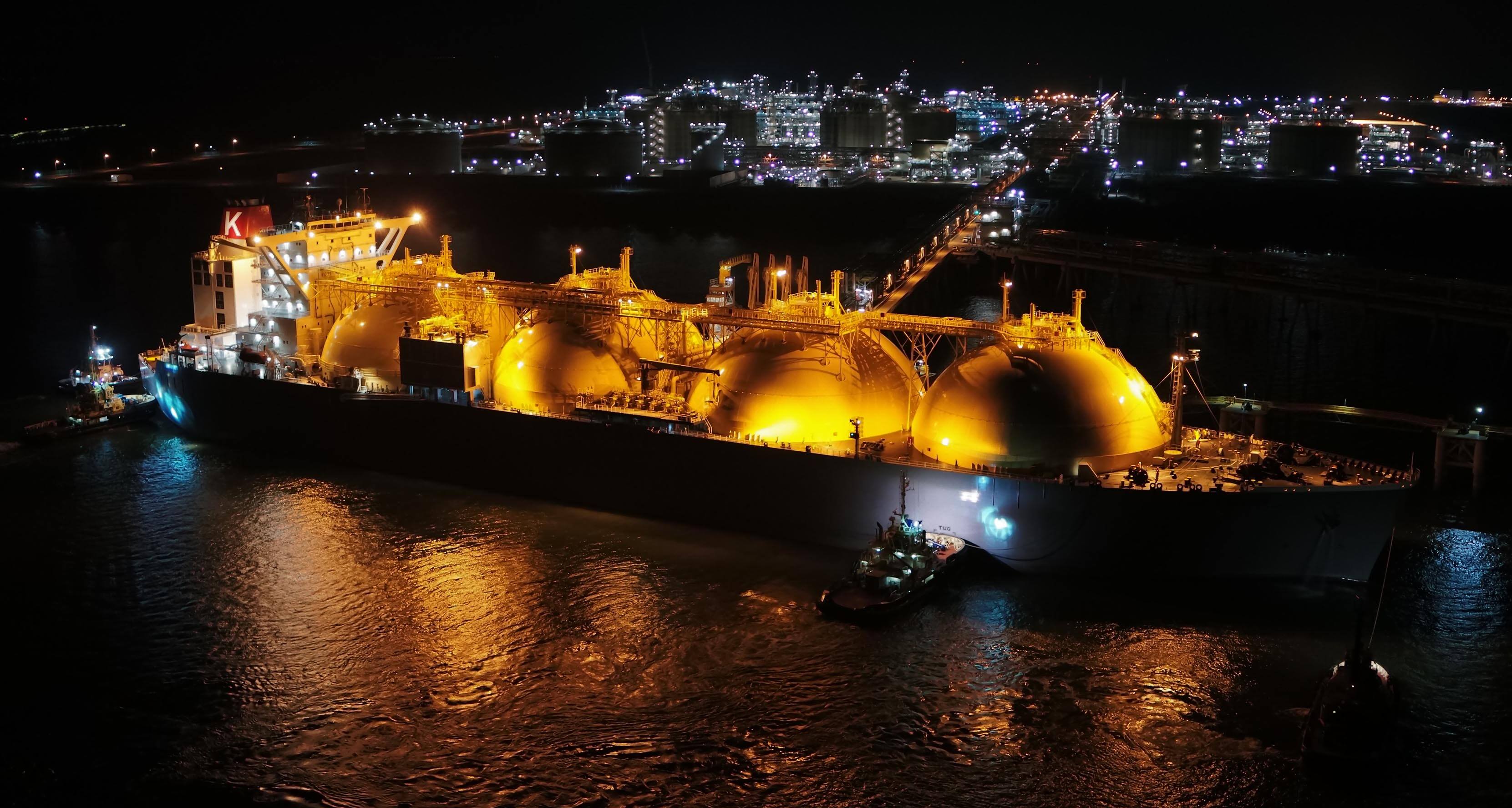 Liquefied natural gas (LNG) prices in Asia dropped this week despite the advent of winter, spot demand from China remained muted, and natural gas supplies from Russia continued to flow consistently to Germany.
However, outages in Australia, which slowed cargo loadings, held the price decline in check.
According to them, the average LNG price for supply to Northeast Asia in January decreased to USD 34.60 per metric million British thermal units (mmBtu), down USD 1.50. According to multiple trade sources, Chinese LNG purchasers are deferring spot purchases of the super-chilled fuel because prices remain high and inventories are plentiful.
LNG shipments to China fell by around 2% in November compared to the previous month, to the lowest monthly volume since February, according to ship-tracking data from Refinitiv Eikon. Although official customs data for the month has yet to be disclosed, shipments in October totalled 6.17 million tons.
The reduction comes after a strong first ten months of purchasing, which saw imports grow 22.5% year over year to a record 64.5 million tons. LNG shipments typically surge in November to accommodate increased heating demand over the winter. Another source said that the government's willingness to allow more coal to be burned has depressed demand for more expensive LNG.
Beijing Gas joined the market to buy LNG cargoes, but they aren't expected to arrive until the middle of next year. Some importers are facing steep losses after spot LNG prices in the international market spiked by 22% in a month. In comparison, traders said that domestic LNG prices tanked by nearly 10% to around 7,100 yuan per tons ex-terminal in the same period. The price slide was partly caused by surging coal output, effectively curbing demand for natural gas as a heating and power generating alternative.
Gas demand is also subdued as China has ordered industrial production curbs across at least six provinces in north China through March to minimise pollution during the Winter Olympics. The companies announced that production at Royal Dutch Shell's Prelude floating LNG site and one of three processing units at Chevron Corp's Gorgon LNG project, both off the coast of northwest Australia, had been halted.
According to Shell, after smoke was detected in an electrical utility area on Thursday, a power outage occurred, and the facility is now running on backup diesel generators. On the same day, Chevron shut down Train 3 at its Gorgon LNG plant, which produces 15.6 million tons per year.
Neither company provided an estimate for when output would be restored.
According to a report, Cheniere Energy's Sabine Pass plant in the United States may have temporarily shut down a production train due to high fog. However, details were not immediately available or confirmed. An industry source said South Korea's Korea Midland Power Co (KOMIPO) bought a cargo for delivery in mid-January at around USD 34 to USD 36 per mmBtu. Russian natural gas supplies to Germany through the Yamal-Europe pipeline have been stable for the past 24 hours, data from German network operator Gascade showed on Friday.