BASF Topline is Going to Improve as TTF Dutch Natural Gas Future Prices Return to Pre-Russian-Ukraine War Levels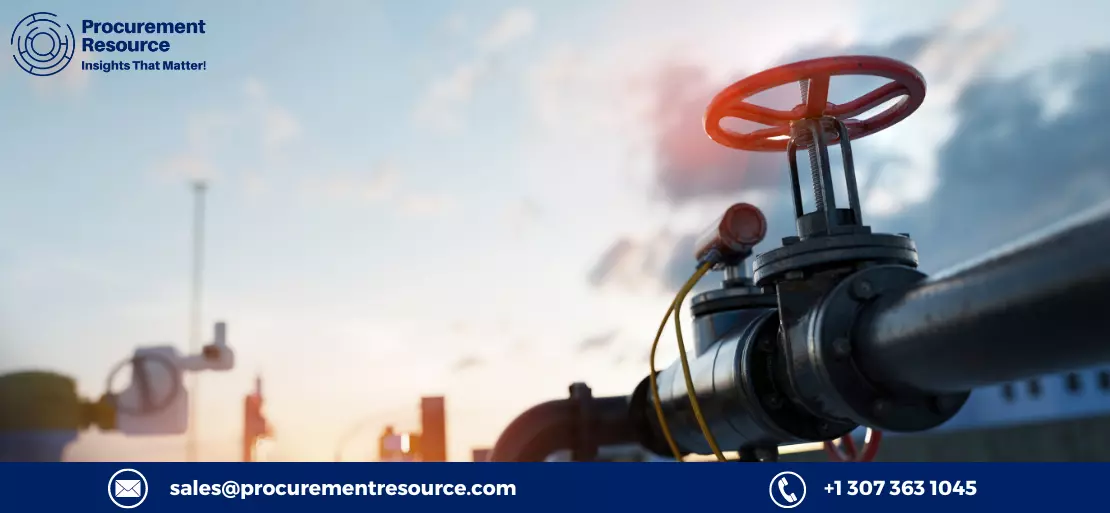 According to the European Chemical Industry Council, the EU has a trade deficit of EUR 5.6 billion for the first half of 2022 as a result of importing more chemicals than it is exporting for the first time ever, both in terms of volume and value.
One of the most energy-intensive industries in Europe, the chemicals industry, finds it difficult to compete on the global market with companies from places with lower energy costs.
Russia's persistent restriction of natural gas flows has had a significant negative impact on European Businesses.
According to the International Energy Agency's most recent quarterly Gas Market Report, Russian gas exports to Europe have been truncated by 50 percent since the beginning of 2022, driving up global prices. The IEA predicts that market tightness will last far into 2023 and may even worsen.
Cefic's caution comes after BASF, the largest chemical firm in the world by earnings, warned that its net income would be much lower than the same period last year at EUR 909 million, compared to EUR 1253 million in 2021, before its official third-quarter results.
Request Access For Regular Price Update of Natural Gas
BASF lost EUR 1.1 billion when the Nord Stream 2 project was abandoned as a result of Russia's invasion of Ukraine; it is currently having to absorb losses of EUR 740 million related to its position in Wintershall Dea, an oil and gas company with shares in the Nord Stream 1 pipeline.
Despite a 12 percent increase in overall quarterly sales income to over EUR 22 billion, quarterly profitability was down 28 percent from 2021 even after removing those losses. Sales volume dropped compared to 2021, however, this was offset by a price increase and some favourable currency exchange effects.
The "deteriorating framework circumstances" in Europe, which entail increased prices for both energy and raw materials, are what BASF cites as the cause of this fall in profitability. Its approach is to reduce expenses quickly and permanently in the area, particularly in Germany.
BASF anticipates achieving continued savings of EUR 500 million a year in non-production areas once the project is finished by the end of 2024.
More than half of these savings will be borne by the company's Ludwigshafen location as it simplifies its corporate centre, operations, service, and R&D divisions. Once the losses related to the Nord Stream pipelines are considered, these numbers are rather similar to what was anticipated.
All chemical firms in Europe face high natural gas prices, but prices are particularly high in Germany, which was previously heavily reliant on Russian gas. Before the internationalisation of gas prices reaches the stage where Europe is genuinely competitive on energy prices, it may take two to five years.
German chemical industries are going through a particularly worrying period while all European businesses are grappling with rising energy and material costs. The German Chemical Industry Association agrees that the situation is drastically becoming worse.

Similar to the financial crisis, business expectations are low, but this time there is no hope of a quick turnaround. It is a catastrophe for Germany if chemical businesses are forced to scale back or even discontinue production as a result of exorbitant energy costs.
Some German chemical manufacturers have drastically reduced their output. A recent regional poll by VCI revealed, for instance, that 34% of companies have curtailed output in North Rhine-Westphalia, 13% have moved to manufacture overseas, and 56% have scaled back their planned investments for the upcoming year. Important raw material supply shortages have arisen from this, having a significant impact on production downstream.
Manufacturing has been reduced, and there are now imports of ammonia (from the Middle East) to replace the energy-intensive ammonia production in Germany and Europe, for instance.
All energy-intensive sectors situated in Europe (such as chemicals, cement, glass, and paper) are trying to reduce costs as much as they can while also expecting some financial assistance from the government to offset the high cost of gas.
Many US-based companies have issued earnings warnings over the past few months, citing declining demand in both Europe and North America as well as increasing energy prices.
It expects that because of relatively cheap energy costs and aggressive tax incentives, the US chemicals industry would certainly draw investment from European-based global firms and possibly from Asia as well. In particular, if there is no political will to enhance the energy supply from European resources, the European chemicals industry will suffer.
Read More About Natural Gas Production Cost Reports - REQUEST FREE SAMPLE COPY IN PDF
As per Procurement Resource, the EU is importing more chemicals than it is exporting for the first time ever, both in terms of volume and value, according to the European Chemical Industry Council, resulting in a trade deficit for the first half of 2022 of EUR 5.6 billion.
Due to its investment in Wintershall Dea, an oil and gas company that owns shares in the Nord Stream 1 pipeline, BASF is currently forced to bear losses of EUR 740 million. This is in addition to the EUR 1.1 billion it lost when the Nord Stream 2 project was abandoned due to Russia's invasion of Ukraine.