Bidding for JBF Industries Ltd Enters the Final Stage after the Submission of Final Bid by State Owned Oil and Gas Corporations - ONGC, IOCL and GAIL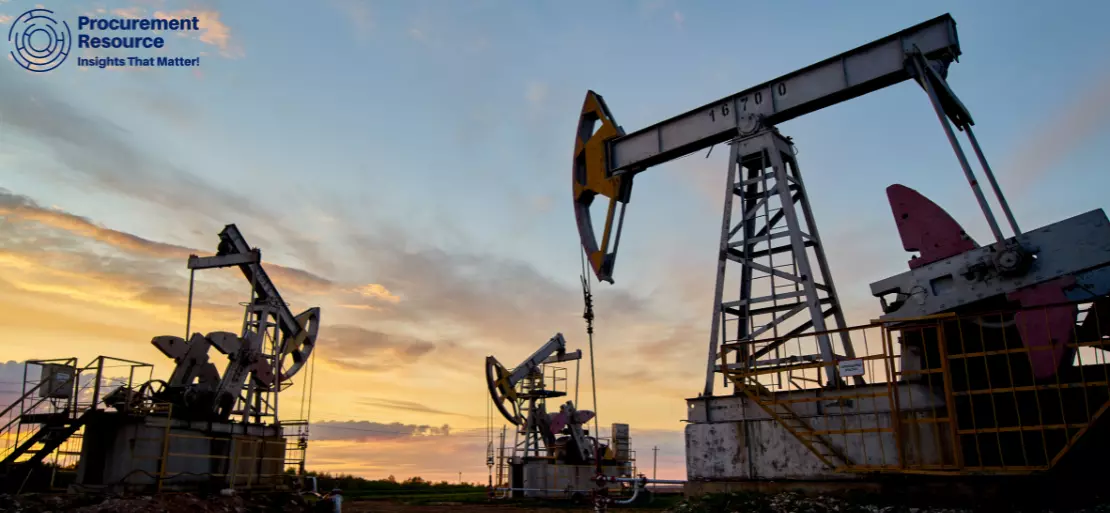 There was a final submission of bids by the conglomerate of Oil and Natural Gas Corporation (ONGC) and India Oil Corporation (IOCL), as well as GAIL and MCPI, a Kolkata based chemical company, tendered the formal bids to acquire insolvent Mangalore-based company, JBF Industries Ltd.
According to the inside reports, banks have had three bids, which would be currently opened and assessed for both the value and capacity on the offer. The final day for submitting bids was August 30, 2022 (Tuesday).
Request Access For Regular Price Update of Natural Gas
As confirmed by the reports released on August 23, 2022, there has been a validation by ONGC on its interest in JBF Petrochemicals. However, both GAIL and MCPI did not provide any sort of confirmation on this.
It is anticipated by the financers and bankers that they would recover a substantial amount from the outstanding loans of the debt burdened producers of the chemicals, that declared its bankruptcy procedures in February this year. The organisation has been battling for the greater portion of the past ten years because of the unmanageable liability. Creditors and banks ultimately opted for taking the IBC path following the five years of attempting to search for a purchaser to buy the company.
A total of USD 463 million (about INR 3,658 crore) in principle is owed by JBF Petrochemicals, largely from external commercial lending and overseas exchange term credits.
Read More About Natural Gas Production Cost Reports - REQUEST FREE SAMPLE COPY IN PDF
The top investor or money creditor was IDBI with USD 252 million of outstanding loans. Few of the other creditors involve Exim Bank, Indian Overseas Bank (NSE -0.28 percent), Union Bank of India (NSE 0.59 percent), and Bank of Baroda (NSE 1.99 percent). The aggregate remainder of loan that includes the debt is approximately USD 6,27,619.50 (INR 5,000 crore).

In 2021, Citax Energy, a Dubai-based company, offered USD 190 million to take charge of the debt which did not materialise in the end since the buyer was not able to pay off even though the period of payment was extended several times. Creditors and banks are now expecting that to successfully close the contract this time.
To give a backdrop of the Indian Purified Terephthalic Acid market during the 2022 Quarter 2, the market prospered throughout this duration owing to the steady demand of Polyethylene Terephthalate (PET) bottles mostly from the packaging industry. Moreover, paraxylene, a feedstock, continued to be robust in the local market along with solid prices of crude oil.
REQUEST FREE SAMPLE of Natural Gas Industry Report
In addition, there has been a restricted accessibility of the commodity in the domestic market due to India's reliance on the imports from China and South Korea. This primarily happened because of the supply disturbance and soaring costs of transportation, which ultimately ended up in raising the price of the product. Hence, due to such reasons, the price hiked in the Indian market and lingered over USD 1250/MT Ex-Silvassa during June 2022.

As per Procurement Resource, "Oil and Natural Gas Corporation (ONGC) and India Oil Corporation (IOCL), along with GAIL and MCPI, have entered the final bid to buy JBF Industries Ltd that declared its bankruptcy procedures in February this year. JBF Petrochemicals owe a total of USD 463 million (about INR 3,658 crore) in principle specially from external commercial lending and overseas exchange term credits. In the backdrop, the Purified Terephthalic Acid market in India thrived throughout the Quarter 2 of 2022. However, price of the commodity increase in the Indian market and reached up to USD 1250/MT Ex-Silvassa during June 2022 because of the India's dependence on the imports from China and South Korea, paraxylene regional market being strong, and solid prices of crude oil."