Cemex has Achieved a Significant Milestone on the Road to Solar-Powered Cement Manufacturing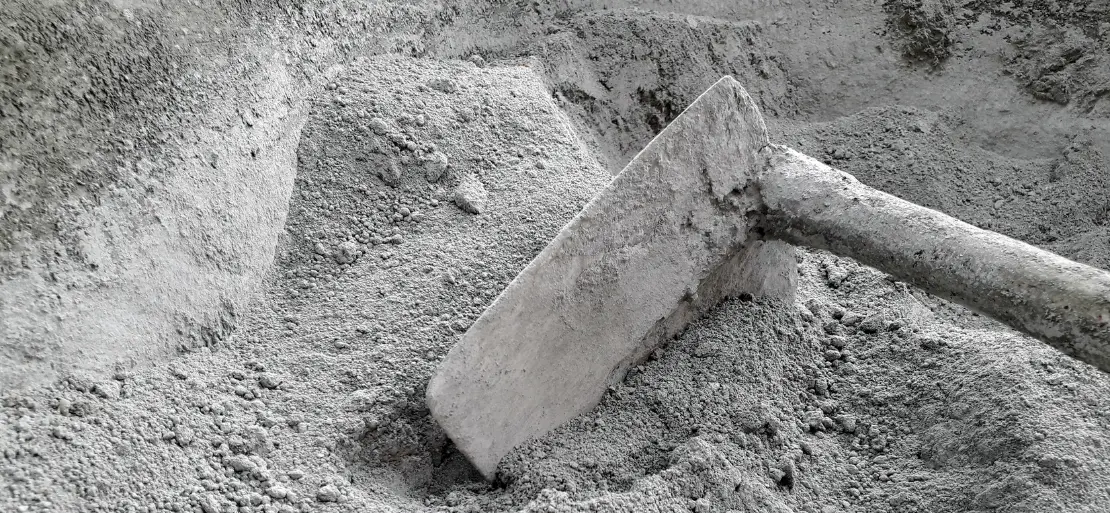 For the first time, teams from Synhelion, a renewable energy company, and Cemex SAB de CV (BMV: CEMEXCPO), a Mexican building materials company, have successfully made cement clinker using solar energy. According to Cemex CEO Fernando A. Gonzalez, the manufacturer of the first solar clinker is a significant step forward for this game-changing technology. It demonstrates the commitment to achieving practical results via innovation to meet the objective of solely producing net-zero CO2 concrete by 2050. Cemex is constructing a more prosperous future, and that future must be long-term.
Check Real-Time Price Now: Cement Price
The achievement was made possible by a trial batch manufacturing unit established at IMDEA Energy's Very High Concentration Solar Tower (VHCST) facility in Spain. By linking the clinker manufacturing process with the Synhelion solar receiver, the Synhelion and Cemex R&D teams built up a trial batch production unit to generate clinker from concentrated solar radiation.
The pilot was erected at IMDEA Energy's Very High Concentration Solar Tower in Madrid, Spain. Synhelion's solar receiver produces temperatures that exceed 1500°C, exceeding all previous records. The solar receiver warms a gaseous heat transfer fluid, supplying the process heat required for clinker formation.
Synhelion CEO and co-founder Dr. Gianluca Ambrosetti stated that their technology turns focused sunlight into the highest existing solar process heat on the market, exceeding 1500°C. They are pleased to show one specific industrially relevant application of their entirely renewable, high-temperature solar heat in collaboration with Cemex.
The pilot represents the first successful calcination and, more crucially, clinkerisation using just solar energy. The clinker was used to make cement, then processed further to make concrete. Cemex and Synhelion hope to generate solar clinker in higher amounts in the next phase of their collaborative research and development effort, which will lead to an industrial-scale pilot at a cement plant.
The project's partners have successfully connected the clinker-making process to a solar receiver, allowing them to use concentrated solar radiation instead of fossil fuels. The solar receiver warms a gaseous heat transfer fluid, which provides the process heat required to manufacture clinker, a crucial component of cement.
Cemex stated that this is the first step toward totally solar-powered cement facilities. The next stage is to scale up the production of solar clinker. The effort is part of the company's Future in Action programme, which aims to achieve net-zero CO2 concrete globally by 2050.
About Synhelion
Synhelion is a world leader in the field of renewable solar energy. In 2016, the Swiss Federal Institute of Technology (ETH Zurich) founded a sustainable energy startup to help decarbonise transportation. Solar fuels may be used to replace all sorts of fossil fuels since they are both cost-effective and compatible with current world infrastructure.
Synhelion's exclusive technology turns concentrated solar heat into the hottest existing process heat on the market, allowing solar heat to power an unparalleled variety of industrial processes, including fuel manufacture and cement production. Lufthansa Group, Wood, Eni, CEMEX, and Zurich Airport are among the company's worldwide partners.
About CEMEX
CEMEX (NYSE: CX) is a worldwide construction materials company dedicated to creating a brighter future via environmentally friendly goods and services. CEMEX is dedicated to attaining carbon neutrality via relentless innovation and industry-leading R&D.
It is at the vanguard of the encompassing economy in the construction value chain, pioneering new technologies to expand the use of trash and residues as alternative raw materials and fuels in its operations. CEMEX is a global provider of cement, ready-mix concrete, aggregates, and urbanisation solutions, with a global workforce, concentrated on delivering a superior customer experience through digital technology.