Challenges and Measures to Decarbonise India's Heavy Industries to Bring Down Greenhouse Emissions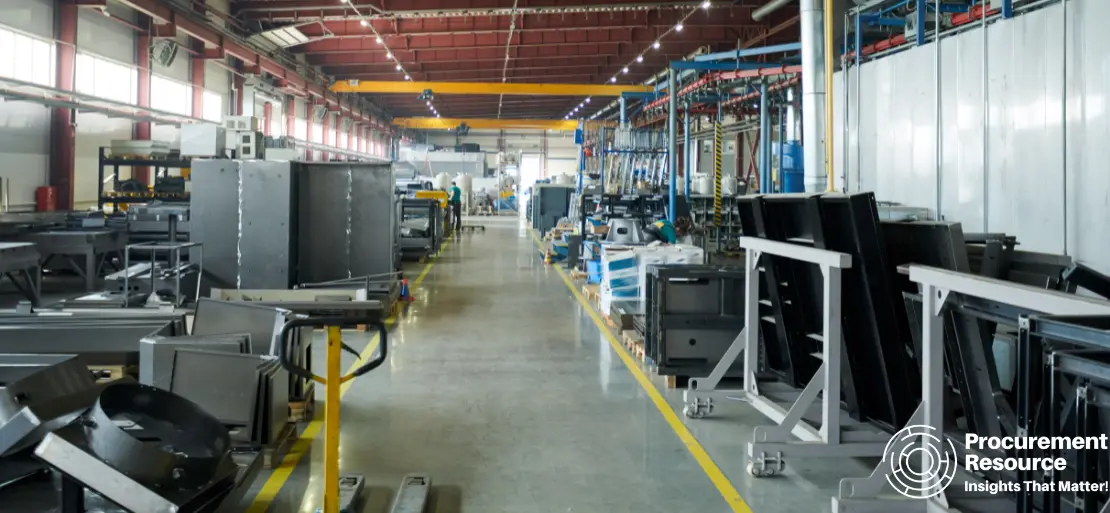 According to experts, fundamental improvements, such as road mapping, technological and economic intervention, are required to decarbonise India's cement sector, which is one of the world's largest emitters of greenhouse gases.
Over the last few decades, India has achieved tremendous success in scaling up solar and wind energy and encouraging energy efficiency in commercial and industrial sectors. However, there is a lot to be done in the industries called 'hard-to-abate' such as iron and steel, chemicals, cement, etc., which are going to play a significant role in bringing down emission levels and pollution in India.
Given the country's increasing urbanisation and economic growth, the iron and steel, cement, and chemical industries, which are the highest emitters as an industry segment, are growing. To overcome this, India must accelerate the adoption of renewable energy alternatives, revolutionary technologies, and sustainable industrial methods in order to to achieve equitable and long-term economic growth.
Heavy industry sectors will offer many of the essential inputs required for a sustainable energy sector transition, in addition to their critical role today. For example, in the Sustainable Development Scenario, steel demand for renewable power production technologies such as wind turbines is roughly three times higher in 2070 than the baseline estimate, according to the International Energy Agency (IEA). In addition, plastics and cement are also utilised in a number of several renewable energy technologies and infrastructure, such as electric vehicles, wind turbines, and solar panels.
A three-day online workshop co-hosted by The Energy and Resources Institute (TERI), the LeadIT Secretariat, and the Strategic Partnership for the Implementation of the Paris Agreement (SPIPA) called for improving the collaborations amongst the governments, research institutions, and industries to address challenges in heavy industry decarbonisation.
At the United Nations Climate Action Summit of 2019, held in New York, both Sweden and India launched the Leadership Group for Industry Transition (LeadIT). This group is working towards developing a sectoral plan of action for the cement and steel industries by enabling discussions and giving technical and operational direction. TERI director-general Vibha Dhawan stated that the Indian industry had significantly reduced energy emissions, but more fundamental changes are required to attain long-term sustainable growth.
In her talk, Somya Joshi, Head of Global Agendas, Climate and Systems Division, emphasised the need for industry roadmap planners for information exchange, a structural approach to setting and attaining targets, and avoiding bottlenecks. She further mentioned that ambitious goals are frequently set, but it's critical to bridge the gap between rhetoric and reality. Furthermore, Klas Molin, Sweden's Ambassador to India, asserted that Sweden would be pleased to collaborate with India in an area that is critical for the survival of both nations.
The three key sectors recognise that the best available technologies for improving energy efficiency, demand management, and material circularity are cost-effective and have quick payback periods. As a result, the national government is pushing large emitters to adopt these practices through initiatives like the Perform, Achieve, and Trade Scheme (PAT). According to the study, all of them have contributed to the reduction of emissions and could potentially reduce emissions by 40%.
From policy and industry context in India, industries that are helping the country in progressing towards decarbonisation should be acknowledged. But, more crucially, India should have a unified and extensive policy framework that focuses on heavy industrial decarbonisation. This is necessary to ensure that efforts are not divided and that all sectors commit to the same extent. It must also be assured that regulations are not implemented on an individual basis.
Six Indian sectors recently signed an Industry Charter for Near-Zero Emissions by 2050, pledging to improve energy efficiency, renewable energy, and the circular economy. Internal carbon pricing (ICP) is also becoming a popular option for reducing corporate emissions and controlling risks. ICP has grown rapidly among various significant industries and IT service providers, from two businesses in 2015 to 40 companies by 2020.
Overall, decoupling socio-economic growth and sustainable development from rising greenhouse gas emissions is critical. Furthermore, substantial reductions in emissions are required over the next ten years. In that case, the country needs strong cooperation between industries, civic society, and governments to define clear routes and roadmaps for decarbonisation.
Given that these industries' expansion would be northward, multilevel coordination, significant investment in research and development activities, carbon pricing, and the application of new technologies could pave the path for them to decarbonise in a time-bound manner.