China Puts Methane Emissions from Key Industries under Scrutiny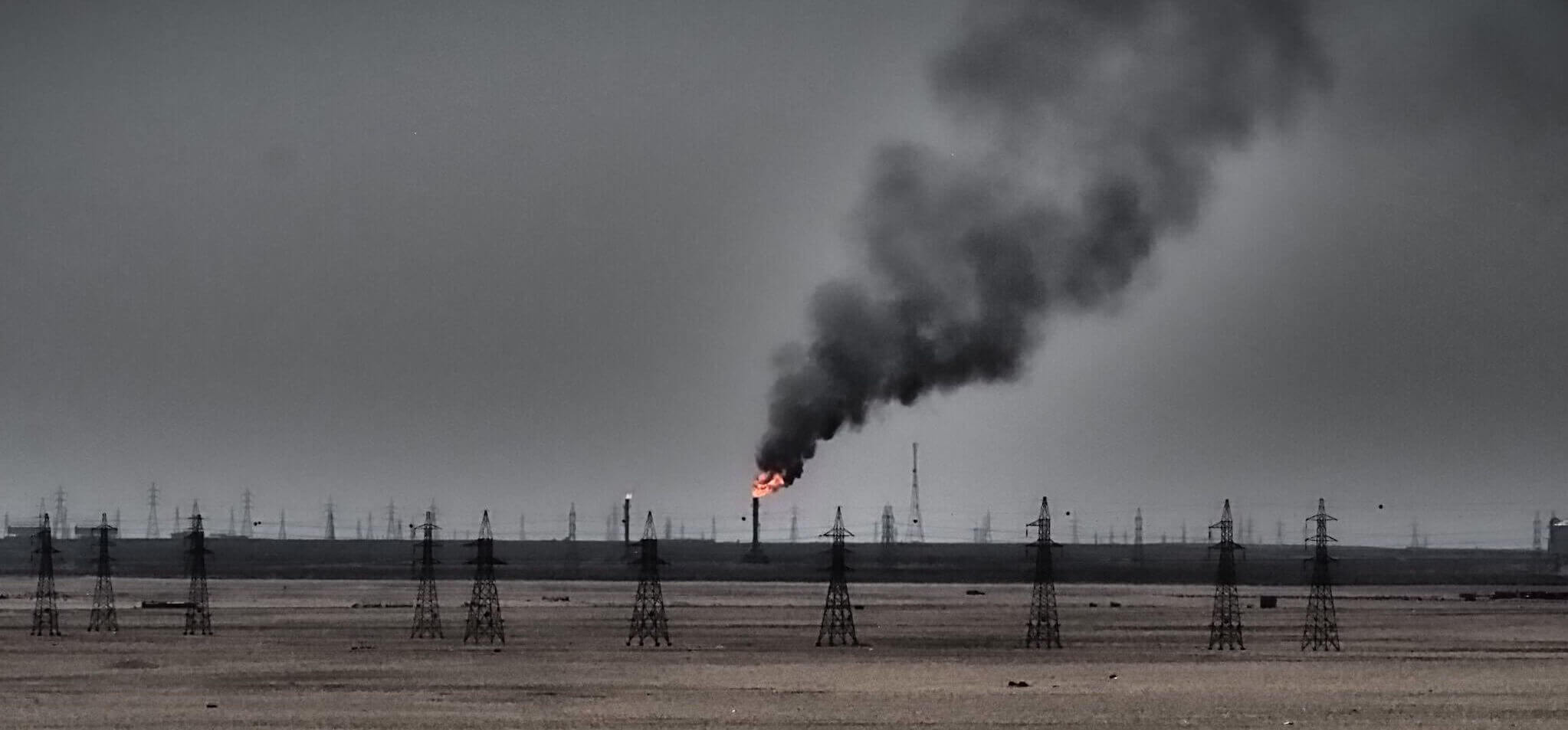 China is planning a new crackdown on methane emissions, with the Ministry of Ecology and Environment (MEE) announcing on Thursday that it will be examining methane emissions in key industries, including coal mining and petroleum, and researching methods of emission reduction.
Lu Xinming, the vice-director of the climate change department at the Ministry of Ecology and Environment (MEE), said that the formulation of a methane action plan is an important work of China's active response to climate change strategy and an important measure to implement the Sino-U.S. joint declaration.
Addressing a press briefing, MEE's deputy head of the climate change department, Lu Xinming, stated that it should roll out thorough research on China's methane emission control situation and set effective emission reduction measures targeting coal mining, agriculture, solid waste, and sewage water treatment, and the petroleum and natural gas sectors.
Besides, the country will accelerate the introduction of a methane emission control action plan and establish a system of policies, technologies, and standards on methane emission reduction in the fields of coal, oil, gas, and solid waste in urban areas.
The MEE also plans to set standards for reducing and utilising methane emissions at the coal and petroleum industries and encourage companies to cut methane emissions via market trades. Currently, China has a carbon emissions trading platform. However, it does not have one for methane.
China will strengthen the monitoring, accounting, reporting, and verification systems for methane emissions in key areas, promote the collection and analysis of methane emission data in key facilities, and carry out the evaluation and tracking of methane emission reduction effectiveness in key enterprises in major regions to improve the quality of methane emissions data. MEE did not offer details as to when the plan would begin nor details around the program itself.
Energy production, raising livestock, and the decay of organic waste in landfills are big methane emitters. While methane is more short-lived in the atmosphere than carbon dioxide, it is 80 times more potent in warming the earth. The ministry is also anticipated to release a methane control action plan in 2022. While further publication details have not yet been disclosed, the new nationwide controls are expected to include a new set of policies and standards for methane emission reduction in coal, petroleum, and waste treatment fields.
According to Lu, the country will also be asking companies to use existing market infrastructures to curb emissions, including the use of a voluntary greenhouse gas emissions trading system. While a carbon emissions trading platform is currently in place, there is not yet one for methane. Some Chinese oil and gas firms, such as China National Petroleum Corp and Sinopec, have set their own targets on cutting methane emissions.
Alongside the United States, China is one of the top global emitters of greenhouse gases. China is the world's biggest emitter of man-made methane, with coal mining contributing the majority of this, followed by waste and agriculture. A collaboration between the United States and China has been established to encourage greater cooperation in tackling climate change, curbing methane emissions, and further the circular economy and deployment of low carbon technologies.
Lu further said that formulating the methane action plan is an important element in controlling non-carbon dioxide emissions and an important work of China's national strategy to respond to climate change actively. Furthermore, it is an important measure to implement the China-US joint Glasgow declaration. The country will also enhance international cooperation in methane emission control, standardisation, monitoring, and accounting.
In April, China vowed to strengthen and manage non-CO2 carbon emissions. In addition, China's Resolution on the Outline Of the 14th Five-Year Plan for Economic and Social Development and Long-Range Objectives through the Year 2035 has also proposed strengthening the control of methane, hydrofluorocarbons, perfluorocarbons, and other greenhouse gases.
During the COP26 climate change summit in Glasgow, Scotland, early this month, China and the US announced the signing of the China-US Joint Glasgow Declaration on Enhancing Climate Action in the 2020s. In the declaration, the United States cited domestic targets to reduce methane emissions, and China announced its plans for a "comprehensive and ambitious National Action Plan on methane," aiming to achieve significant emission control and reduction in the 2020s, according to the Xinhua News Agency.