China's Impetus to Lower the Mortgage Interest Rate and Supply Chain Problems are Leading to Rising Iron Ore Prices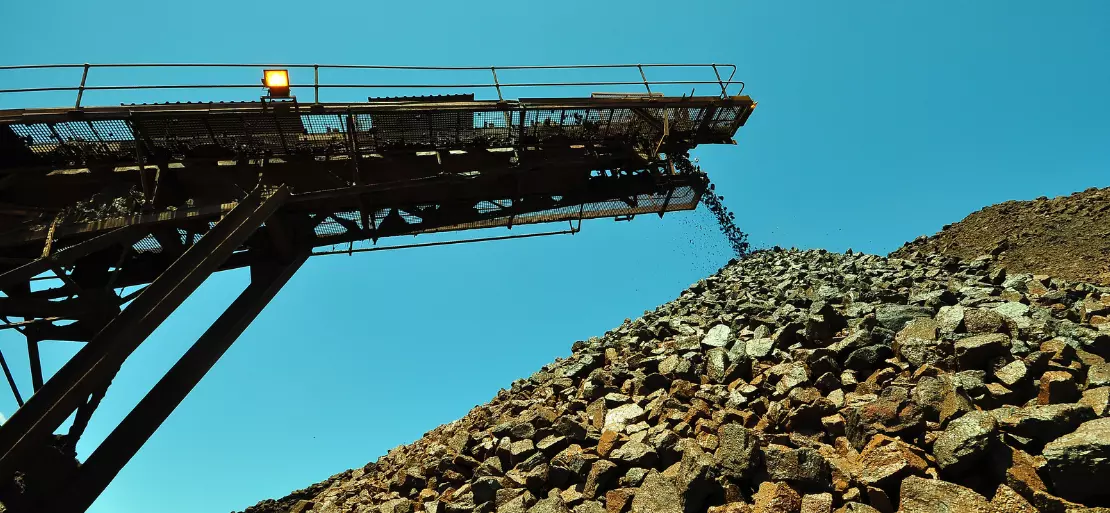 China's move to decrease its benchmark interest rate for mortgages by an unusually large margin boosted iron ore prices and multiple reasons point to a further advance.
On May 20, spot 62 percent iron ore for delivery to north China, as measured by commodity price reporting agency Argus, rose 5.7 percent to USD 135.90 a tonne, the biggest closing since May 6. Domestic iron ore prospects on the Dalian Commodity Exchange were also increased on May 20, increasing 3.4 percent to 827 yuan (USD 123.62) per tonne.
In the monthly fix on May 20, China cut the five-year loan prime rate by 15 basis points to 4.45 percent, the largest drop since the exchange rate mechanism was restructured in 2019 which is more than the five or ten percentage points predicted by many in a Reuters survey.
Economists interpreted the move as an attempt to expand the construction and property sectors, which account for about 25 percent of the financial system and have been going to struggle in the last several months because of Beijing's strict zero-covid policy, which has tended to result in prolonged lockdowns in several cities, including Shanghai, the country's financial capital.
Last week, Chinese Premier Li Keqiang stated that Beijing will intensify policy changes to regain normal growth and development in the world's second-largest economy. More stimulus measures are planned, according to market interpretations of Li's remarks, with hopes that manufacturing will profit as well.
The assumption is that China's economy will rebound in the second half of the year, especially with indications that Shanghai is beginning to emerge from its restrictive lockdown. All these indications point to growing demands for iron ore and steel, and there are other indicators that indicate iron ore has room to climb much greater.
The first is that production from major exporters such as Australia and Brazil seems to be below capacity. According to commodity experts Kpler, the top shipper Australia is on course to export 72.45 million tonnes in May, dropping from 73.48 million in April.
It is a similar scenario in Brazil, where May exports are anticipated to be slightly down from the previous month, at 24.82 million tonnes, down substantially relatively from April's 25.42 million tonnes.
Iron ore shipments from Ukraine, which used to supply around 44 million tonnes per year to the maritime transport industry, predominantly to European purchasers, are still a matter of concern. Ukraine was the world's fourth-largest iron ore exporter in February, although according to Kpler data, deliveries fell to zero in March after exceeding 2.32 million tonnes in February.
India, a minor iron ore exporter, is also anticipated to experience a drop in imports, according to Argus, which announced on Monday that the administration had put a 50 percent tariff on all categories of exports. India's exports would essentially become unprofitable, and they would likely plummet to zero. As per Kpler, the South Asian nation exported 3.14 million tonnes in April.
Another factor is China's iron ore port inventories, which have been declining in recent weeks despite being greater than they were at the same time in 2021 and 2020. In the week ending May 20, inventories were 137.25 million tonnes, down from a 2022 high of 160.95 million on Feb. 18, but still greater than the 128.35 million in the same weeks in 2021 and the 110 million in 2020.
In some ways, the velocity at which inventories are declining is more important than their absolute level, and the 15 percent drop since February's high implies a quick depletion of available stockpiles and the possibility of restocking demand. Following the lifting of some COVID-19 restrictions and the dialling back of winter pollution curbs, China tends to be higher its steel output.
April output increased 5.1 percent from the previous month to 92.78 million tonnes, but it was still 5.2 percent below April 2021 levels.