Coal Import Trend in India (2019-2020)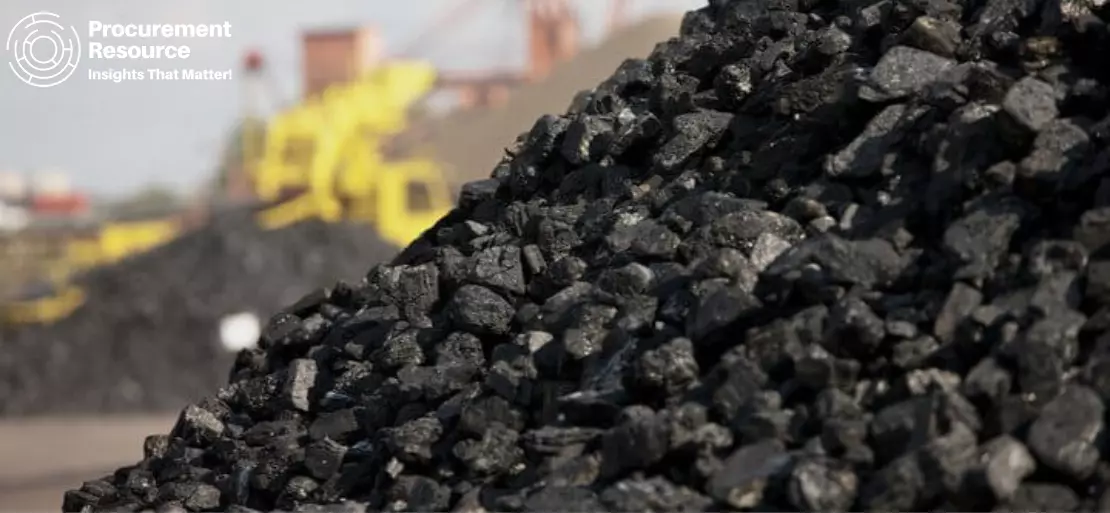 India is one of the leading importers of coal in the world and is closely followed by Japan. The country has been importing coal since the era of steam engines. India is also one of the biggest consumers and producers of coal in the world. The key usage of coal in India is in the energy and utility sector and in industries like steel, copper, electronic, chemical, and others. More than 70% of the country's electricity is produced using coal. The coal is also imported due to its usage in washery industries and cement making in the region.
On an average, the country imports 235.24 million tonnes of coal worth INR 170,880 crore annually, with Indonesia accounting for nearly 60% of India's thermal coal imports, followed by South Africa, Australia, and Russia. The import of thermal coal, which is mainly done for power generation, jumped 12.6% to 197.84 million tonnes in 2019. However, imports of coking coal fell marginally following two straight years of increase. Coking coal, which is used to make coke, is being imported by Steel Authority of India (SAIL) and other steel manufacturing units into the country to bridge the gap between the requirement and domestic availability and to improve the quality. Coal-based power plants, captive power plants, industrial consumers, cement plants, sponge iron plants, and coal traders import non-coking coal while coking coal is mainly imported by pig-iron manufacturers and iron and steel sector consumers utilising mini-blast furnace.
India has spent USD 21.28 billion on importing 247 million tonnes of coal, which also includes 197 million tonnes of thermal grade, in the last fiscal year to March 2020.
Decline in India's Coal Import
There has been a significant drop in India's supply and demand chain of coal during 2019-2020 due to the side, such as offtake, consumption, logistics, and despatches.
India's demand for thermal coal has fallen due to the economic contractions triggered by the nationwide shutdown to slow the spread of the COVID-19 pandemic. The demand also plummeted due to the US-China trade war. In addition to this, the global economic downfall resulted in the availability of fewer exporters of coal, thus, worsening the situation.

In July 2020, Coal India Limited (CIL) announced that coal production in some of the major mines across the country has got affected due to high stockpiling and less offtake, which has resulted in fewer demands for coal imports. Coking coal imports went down to 10.67 metric tonnes during the April-July time period. Further, the pithead stock of CIL has also reduced to half.
The coal traders of India evaluated that import of coal grew largely in 2019 due to the lower production of coal by CIL, whose output fell due to heavy rainfall and frequent outrages, including strikes by workers and locals last year. Further, the decrease in local output is attributed to land and clearance related challenges, mainly in the states of Odisha and Chhattisgarh, coupled with extreme rainfall last year.
In 2020, India's coal import went down by 43.2% to reach 11.13 million tonnes in the month of July, owing to the high stockpile of the dry fuel at ports, pitheads, and plants. If the demand and supply gap narrows further, it will be a cause of concern for the coal sector.
India is Reducing Imports for Coal
Since the coal market participants have adopted a wait and watch approach amidst the pandemic and are currently looking for a direction to deal with the same, the sector is unlikely to see any significant variation in import volumes in the short-term. Thus, the government of India has decided to use domestically produced coal instead of importing it from foreign countries, which will help reduce the coal inventory in India.
The central government has asked major power generating companies, including NTPC, Reliance Power, and Tata Power, to reduce the usage of imported coal for blending purposes and instead use domestically produced coal. To boost local coal production, India in June organised an auction of 41 coal blocks with an annual production capacity of about one-third of total national output, which will further attract foreign investments to a sector dominated by state-run Coal India Ltd (CIL). Prime Minister Narendra Modi had also given instructions to CIL to find an alternative to thermal coal imports, particularly when huge coal stock inventory is available in the country this year.

Despite several factors resulting in decreased imports of coal in India, the country's coal imports increased marginally by 3.2% to 242.97 metric tonnes in 2019-20. Coal continues to be an important commodity in the country's energy sector and is expected to remain equally important in the coming years. With CIL planning to open 55 new coal mines in the next five years, it is further going to lessen the import of coal for India and increase the demand for domestically mined coal.
Related Links:-
https://www.procurementresource.com/resource-center/coal-price-trends
https://www.procurementresource.com/production-cost-report-store/coal-liquefication