China To Keep Coal Price Cap in 2023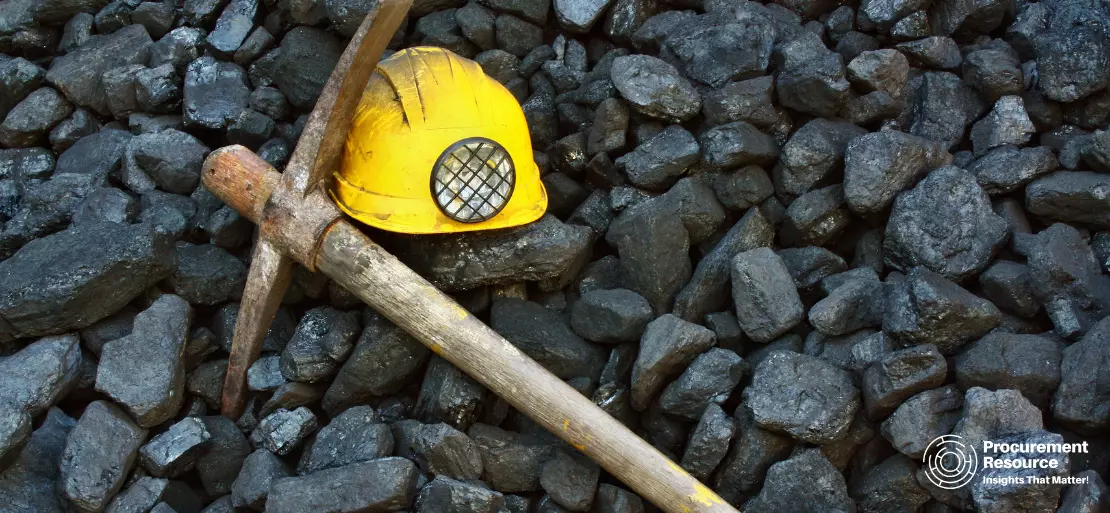 On Thursday, prices of coal in China witnessed a record high as cold weather approached the country's north, and power plants stocked fuel in order to ease an energy crunch that is driving unprecedented factory gate inflation.
The expanding power crisis in China, which has affected around 17 regions due to scarcity of coal, all-time-high fuel prices as well as the return of post-pandemic industrial demand shifting to greener fuels, has resulted in production disruption at multiple factories.
In 2023, China will expand the limit on prices of thermal coal and punish suppliers that cancel contracts as it resumes the fuel use expansion in order to avoid any further energy crunch.
Request Access For Regular Price Update of Coal
The top economic planning body in the country, The National Development and Reform Commission, fixed an annual contract benchmark for the upcoming year at around USD 92.85/tonne (675 yuan) and has requested producers to complete pacts by November 25. Precise caps in cargo prices will swing higher and lower than the benchmark depending on production cost, transportation, and other factors.
Given that the 2021 squeeze on fuel supply had led to across-the-board electricity curbs, Beijing has been pushing coal miners to meet the needs of power producers under long-term contracts and to approve prices far lower than the spot market rates.
According to the China Electricity Council, the new price cap is in order with a previous target of USD 78.58/tonne (570 yuan/tonne) to USD 106.15/tonne (770 yuan/tonne) for medium to long-term contracts in comparison to domestic spot-traded prices that climbed by 86% during this year to USD 220.97 (1,603-yuan) last Friday. A global seaborne cargoes benchmark, Newcastle coal futures, reached a high of USD 465 a tonne in September and traded at USD 361 a tonne on Tuesday.
No immediate response was given by the NDRC when requested to comment on the plans.
The price controls in existence have helped protect Chinese electricity generators from the worst-ever global energy price spikes and also supported the efforts to tame critical inflationary pressure on the nation's economy. Simultaneously, coal producers have however profited from detaining some spotlight to domestic spot prices and published mega gains.
As per the NDRC's revised policy, approximately 80% of the coal miners' output will be sold under contracts while prioritising the supply to power plants over other industrial users. Miners that default on deliveries can be asked to supply three times the initial coal volume to their original customer as compensation.
The concerns regarding adequate fuel supplies in China imply that the country's electricity consumption is still increasing, and the effects of a brutal drought this summer led to a new round of power disruptions prompting companies like Contemporary Amperex Technology Co. and Toyota Motor Corp. to idle factories.
Coal Supply Boost
China gave the approval for capacity expansion to 153 coal mines, which will expectedly add coal supplies of around 55 million tonnes in the fourth quarter.
According to an official from China's National Energy Administration, since February, the Daily coal output has soared to its highest, exceeding 11.2 million tonnes.
However, the flooding at Shanxi, a top coal producer, has aggravated the supply outlook, with anticipated continual electricity shortages and rationing into early next year.
China is also expanding coal imports as last week it was terminating the Australian coal from bonded storage following a nearly one-year unofficial import prohibition on the fuel.
On Thursday, it was also reported that China requested Russia to double electricity supplies for November-December.
Read More About Coal Production Cost Reports - REQUEST FREE SAMPLE COPY IN PDF
This article by Procurement Resource sheds light on the current price hike for coal in china. The price rise comes as a result of the power crisis, which came following the all-time-high fuel prices as well as the return of post-pandemic industrial demand. However, measures like new agreements, coal capacity expansions and imports are being implemented to control the crisis.