Coffee Day Enterprises witnessed a Growth of Over 70% in a Week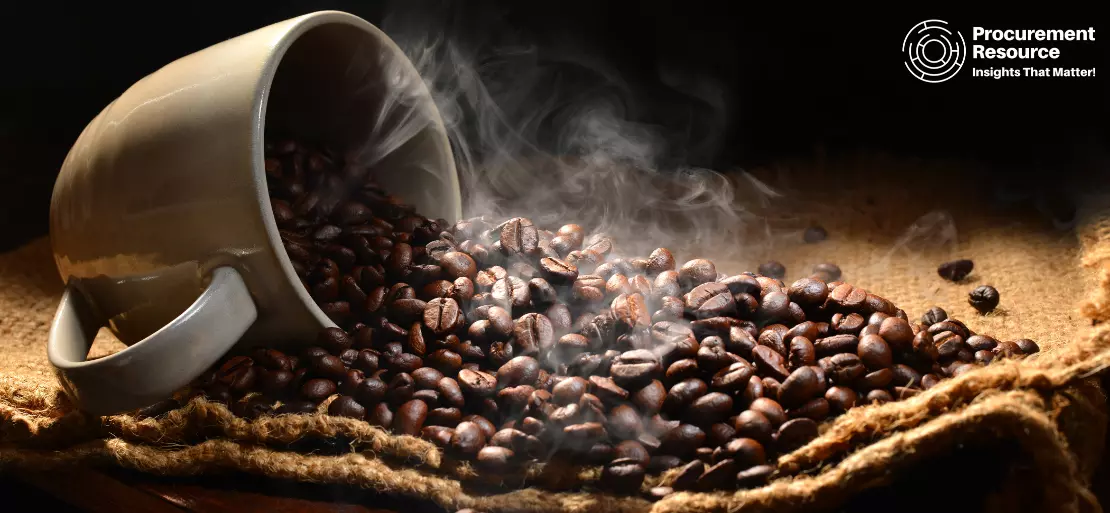 New Delhi, India Coffee Day Enterprises' stock has increased by 70% in the previous seven days. According to Good Returns, the store launched the week with solid gains of 6% during the trading day on Monday, continuing the last week's profits. Its stock is now trading at Rs 72.35, close to its 52-week high. The stock increased by a staggering 6% on Monday and another 3% on Tuesday morning.
The stock plummeted to a 52-week low of Rs 20 and has subsequently quadrupled in value. Cafe Coffee Day is a well-known Indian international coffeehouse chain. It is a Coffee Day Enterprises franchise based in India that owns and runs coffee shops. The corporation primarily operates cafe chain shops under the Cafe Coffee Day (CCD), The Lounge, and The Square brand names.
In a recent explanation to the BSE, management said that they thus confirm that, to the best of their knowledge, they do not have any events, information, or other prices sensitive information that impacts the company's operation. As a result, the fluctuation in the cost of the company's shares is solely attributable to market circumstances. It is entirely market-driven, and its management is unconnected to any price movement.
According to those familiar with the situation, lenders of Sical Logistics Ltd, the unit of publicly traded Coffee Day Enterprises, received four firm proposals, with Ambey Mining and Pristine Malva Logistics making the major offers individually. Agrigo Trading Pvt Ltd and Winwind Power Energy Pvt Ltd are the other two candidates, as per the sources.
Lenders expect to recoup at least a quarter of their debts from the firm, which has been in financial trouble since the tragic death of entrepreneur VG Siddhartha in July 2019. Only four firms presented concrete resolution proposals, even though Sical Logistics received 26 expressions of interest.
Financial creditors have agreed to pay Rs 1,561 crore in claims. SV Ramkumar, the company's resolution expert, did not comment. Due to its failure to implement deals it had won after the promoter died, the business faced a cash crisis.
As a result, several initiatives have been placed on hold. In November 2019, the firm announced in a statement that bankers continued to withhold collections from operations toward debt servicing obligations, including certain liabilities due in the future.
After negotiations of a debt-recast programme between the firm and lenders fell, Sical Logistics was accepted into the corporate bankruptcy procedure in March 2021. According to a credit rating assessment, Coffee Day Enterprise invested Rs 281 crore in unsecured loans to the subsidiary till March 2019 to cover different financial requirements of the companies.
Pristine Malva is a rail logistics firm that is part of the Pristine Logistics & Infraprojects group. Global Infrastructure Partners India, which operates inland container depots and private freight terminals across India, is a shareholder in the parent firm. Ambey Mining has been excavating and transporting coal for almost three decades.
Mining, multi-modal logistics for bulk and containerized cargo port terminals, port handling, trucking and storage, ship agency, customhouse agency, offshore supply logistics, and retail logistics are all part of Sical Logistics' business.
In addition, it has stakes in port terminals, container freight stations, container rail, and a dredger on a consolidated basis. In 2011, the Coffee Day Group's Tanglin Retail Realty Developments Pvt Ltd purchased a 55% ownership investment in Sical Logistics from the Chennai-based MA Chidambaram Group.