Dark Chocolate Consumption Helps to Reduce Blood Pressure and Inflammation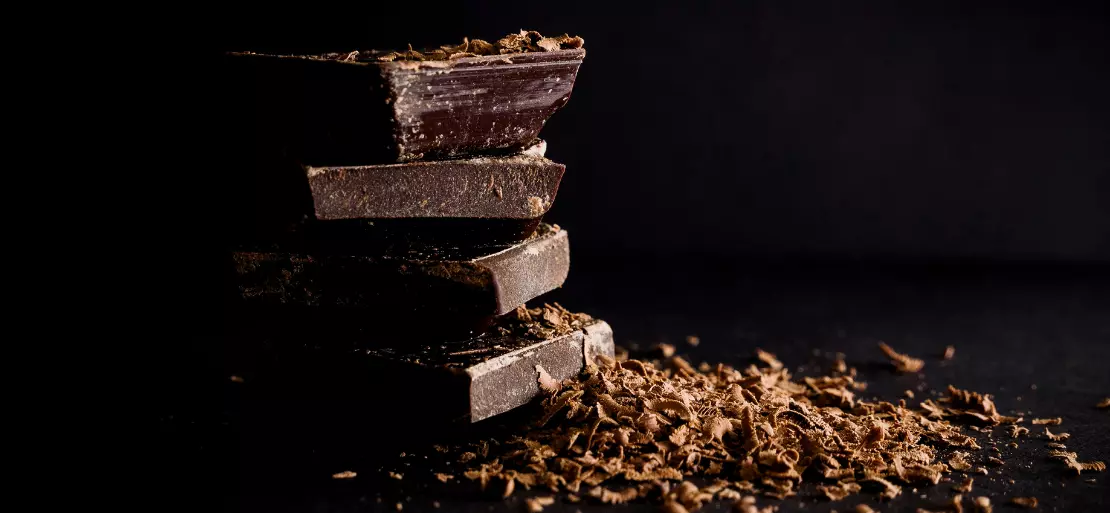 Chocolate is manufactured from cacao, a mineral and antioxidant rich plant. Commercial milk chocolate comprises cocoa butter, sugar, milk, and trace amounts of cacao. On the other hand, dark chocolate contains significantly more cacao and far less sugar than milk chocolate. Cacao beans, sugar, an emulsifier such as soy lecithin to preserve texture, and vanilla flavours are essential ingredients. Dark chocolate with more cocoa and less sugar has a more bitter flavour, and a small amount is considered a healthy snack. It's also a favourite for baking and melting in various sweets because of its flavour.
Cocoa butter is used instead of fats like palm oil and coconut oil to make dark chocolate. Dark chocolate has a deep and complex flavour, is high in flavonoids, and aids in the formation of pigments. The greater the potential health advantages, the higher the level of flavonoids and the darker the chocolate. It contains a high cocoa solids content, often over 60%, and little or no added sugar. Dark chocolate goods include chocolate bars, candy, and baked chocolate.
Production Cost Report: Dark chocolate
Geriatric stress and inflammation, both of which have a role in neurodegenerative illnesses like Alzheimer's disease, are protected by dark chocolate. Additionally, it aids in promoting blood circulation in the brain, which can help with concentration, memory, and anxiety management.
Cortisol, a stress hormone, is also inhibited by chocolate consumption. Instead of relying on medications, customers should add items to reduce health problems in their regular diet. Chocolate is projected to rise in popularity over the next few years due to its ability to relax and generate enjoyment.
Customers' growing interest in health-focused consumables and the associated health benefits provided by dark chocolate, rising spending capacity, increasing taste preferences and brand loyalty to a well-known brand, attractive packaging, and growing urbanisation are the major factors driving the global dark chocolate market forward. Consuming 6 grams or 1-2 of Dark chocolates helps in lowering blood pressure, and inflammation.

Because of expanding urbanisation and the high demand for dark chocolate in Europe and North America, North America it is the dominant industry, with dark chocolate accounting for the most significant proportion of the global market. Cocoa beans from various nations such as the Ivory Coast and Ghana are abundant in North American countries.
Furthermore, its position in the region is strengthened by its large spending capacity, the tendency of dark chocolates as a component of westernisation, and the significant presence of top dark chocolate makers. According to estimates, Americans spend over 22 billion dollars on chocolate each year.
The Asia Pacific region is expected to grow fastest along with the most exciting growth in the global dark chocolate market. The main reason for this is government tax breaks for chocolate manufacturers and grinders. There are also many speciality retailers and a growing focus on health.
Furthermore, rising disposable income in countries such as India and China and shifting consumer preferences for flavour and health considerations are likely to propel the APAC market forward in the following years. As per the poll, one out of every five Indians consumes chocolate on a daily basis. Some of the major key players in the global dark chocolate market are Ferrero International, Nestlé, Mondelez International, Inc., Amul, Ritter Sport, The Hershey Company among others.