Demand for Silicon Rises as the Economy Progresses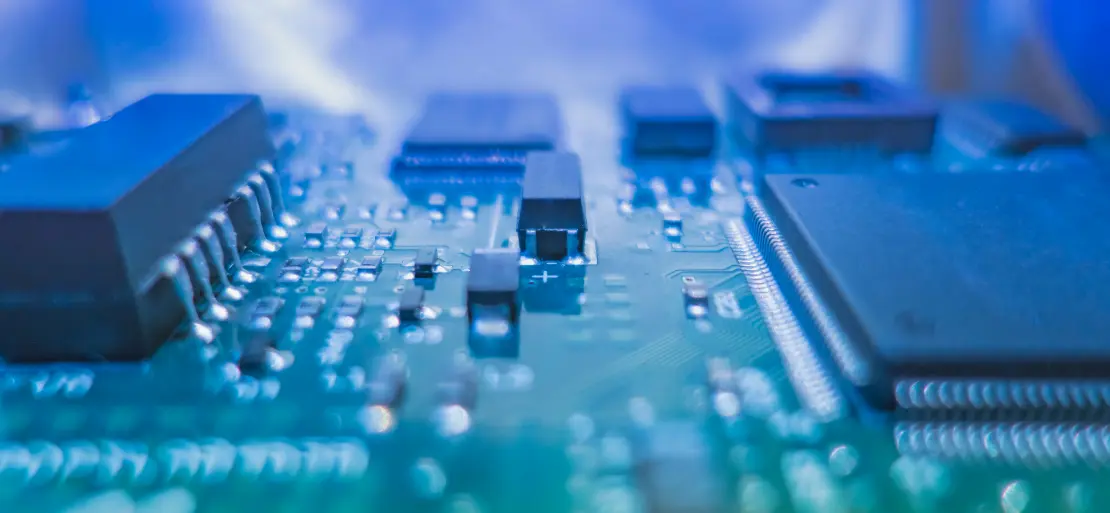 Silicon is a semiconductor that is widely utilised in electronics. Because of its qualities that aid in attaining the appropriate conductive efficiency, silicon is commonly used in components such as printed circuit boards, transistors, integrated circuits, and many others. Region-wise, the Asia-Pacific province dominates this industry, with China leading the way as the world's largest producer of silicon metal.
Check Real-Time Price Now: Silicon Price
According to the data given by Mordor Intelligence, the silicon metal market was valued at over 2.9 million tonnes in 2020, and it is expected to grow at a CAGR of 4% over the forecast period (2021-2026). The present epidemic has had an impact on silicon demand and supply across the world. Regular material supply was severely disrupted as governments adopted limitations to slow the spread of virus illnesses, and most silicon metal facilities temporarily halted production.
The supply and demand of silicon have been impacted negatively globally by the ongoing COVID-19 pandemic. Owing to the restrictions imposed by various governments, there was a disruption in the supply of regular material which led the metal industries to temporarily halt their production. However, now that the global economy is approaching full capacity, silicon is once again picking up its pace since the semiconductor business is experiencing growing demand. Because of the increased need for chips across markets, global semiconductor sales will reach USD 439 billion in 2020.
Production Cost Report: Silicones
Yesterday MGX Minerals Inc. issued the announcement about the business development and distribution agreement with Dong Bang Metal Co. of Korea Metallurgical Grade Silicon Ltd. The enterprise has signed a non-binding letter of Intent that details commercial terms such as grade, quantity, pricing, delivery, and distribution strategy. Under specific terms and conditions, Dong Bang will acquire exclusive allocation rights for Asia, including Korea and Japan.
Metallurgical testing of a one-tonne sample from the Company's Gibraltar Silica deposit, located 95 kilometers northeast of Cranbrook, British Columbia, revealed that the material is chemically appropriate for metallurgical-grade silicon as a medium-quality feedstock. A one-tonne sample of Gibraltar quartzite was sent to an independent lab, Dorfner Anzaplan, for mineralogical analysis using X-ray diffraction, chemical analysis using X-ray fluorescence spectroscopy, grain size distribution, mineral processing analysis, automated optical sorting, and thermal stability testing. The sample was trampled and inspected into 20–120 mm fractions to assess their suitability as feedstock for metallurgical-grade silicon production. The material has a high initial purity of 99.5 weight percent following comminution and classification, making the fraction chemically appropriate as a moderate quality feedstock material for metallurgical-grade silicon metal synthesis.
The demand for silicon metal continues to rise, and recent supply chain blockages have reduced total supply, presenting an opportunity for silicon distribution from North America to Asia. Due to its semi-conductor and structural qualities, the rising demand for solar panels, microprocessors, and silicon alloys continues to cause large-scale silicon shortages. In China, the current spot price for silicon 3303# grade is USD 2,100 per tonne.
On November 30, 2021, U.S. Silica Holdings, Inc announced that most of its non-contracted silica sand, aplite, diatomaceous earth, and clay products are used primarily in glass, foundry, paints, coatings, elastomers, roofing, chemicals, recreation, building products, agricultural, pet litter, and other applications will see price increases.
Price hikes will vary from 6% to 14%, depending on the product and grade, and will take effect on February 1, 2022, for shipments. These price hikes are required to counterbalance considerable and ongoing cost increases in energy, labour, transportation, materials, and production. On August 02, 2021, Smart Sand, Inc revealed a new multi-year Master Product Purchase Agreement with EQT Production Company, a subsidiary of EQT Corporation. They are delighted to be continuing their long-term partnership with EQT, one of our most extended and most trustworthy business partners, said Charles Young, Smart Sand's Chief Executive Officer.
This new deal underlines our dedication to providing our customers with long-term, sustainable sand supply, and logistics solutions. Bright Sand's primary market is the Appalachian Basin, and the company is continuing to expand its logistical capabilities, including the new terminal, to provide even more efficiency to its clients while also lowering trucking kilometers and associated carbon emissions connected with sand delivery.
HPQ Silicon Resources Inc stated on December 21, 2021, that it had secured the procurement, and delivery in January 2022, of the high purity quartz material required to operate the GEN3 PUREVAPTM Quartz Reduction Reactor (QRR) Pilot Plan with a Quebec-based supplier.
The PUREVAPTM QRR is a novel process that allows quartz to be transformed into high purity silicon metal in a single step, from 99.5% to 99.99% Si, at lower prices, lower energy input, and lower carbon footprint. This game-changing advantage means that the PUREVAPTM QRR process generates higher purity silicon than existing methods and does so without the need for the ultra-pure feedstock that traditional processes require.
PyroGenesis Canada Inc stated on August 05, 2021, that it had successfully generated Nano Silicon materials for HPQ Nano Silicon Powders Inc., an owned subsidiary of HPQ Silicon Resources Inc., using their PUREVAPTM Nano Silicon Reactor ("NSIR").
Despite the obstacles ahead and the fact that no outcome can be assured, PyroGenesis is ecstatic at the prospect of overcoming fundamental challenges in the development of lithium-ion batteries for the EV market and others. For example, automotive applications could contain up to 30% silicon by 2030, compared to today, when silicon is scarcely employed in these applications.