Diageo to Invest USD 500 Million in Tequila Production in Mexico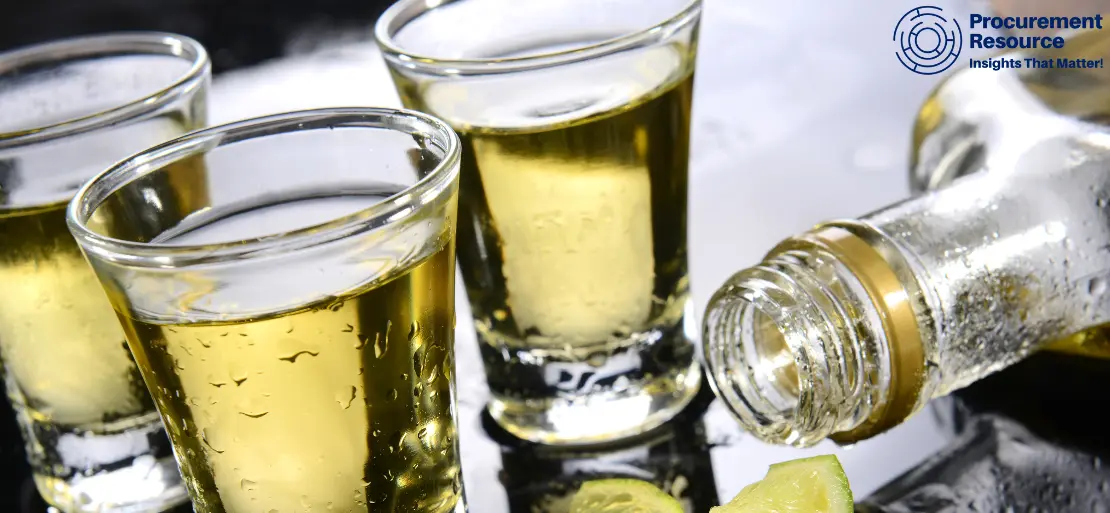 On Thursday, British beverage company Diageo said it would invest USD 500 million to increase its tequila production capacity in Mexico and help it meet local and international demand for alcoholic beverages. Diageo owns million-case Tequila brands Don Julio, which it bought from Jose Cuervo's producer in 2015, and Casamigos, which was co-founded by actor George Clooney and sold to the drinks giant in a deal worth up to USD 1 billion in 2017.
The new investment enables the company's growth in the tequila sector by increasing its production capacity. This investment in Mexico will support the future category growth of the company to meet Mexican and international demand. It will also allow the company to continue surprising and delighting consumers with Diageo's amazing tequila portfolio.
Tequila is made from the blue agave plant and is protected by "denomination of origin" regulations and can only be lawfully produced in five states: Jalisco, Guanajuato, Michoacán, Nayarit, and Tamaulipas. The main production centre is the town of Tequila, Jalisco, located about 60 kilometres northwest of Guadalajara. Tequila is Mexico's third biggest agri-food export after beer and avocados.
The president of Diageo (DGE.L) for Latin America and the Caribbean, Alvaro Cardenas, said that the company would begin to build the company's third local manufacturing in the La Barca municipality of the western state of Jalisco. He added that it is the most significant investment that the company has made in Latin America and the Caribbean in the last ten years.
The new facilities will also help Diageo achieve its 10-year sustainability action plan, 'Society 2030: Spirit of Progress,' by incorporating environmentally friendly technologies and creating over 1,000 employment opportunities in Jalisco, Mexico. The new facilities are planned to be completed in 2021.
Tequila production increased in the first eight months of the year, guaranteeing a new annual production record in 2021. This increase is aided by factors such as increased food and beverage production, increased social media and internet adoption, and improved distribution and retail channels.
According to the Tequila Regulatory Council (CRT), 348.7 million litres of Mexico's most famous spirit were produced between January and August, up 41.8% over the same period in 2020, when output jumped 6% to an annual high of 374 million litres.
The United States is the largest consumer, followed by Germany, Spain, Canada, Australia, Colombia, France, Latvia, the United Kingdom, and Italy - all of which continue to consume tequila despite the pandemic.
The growing consumption in these countries can be driven by an increase in the global young–adult demographic, surge in disposable income, and consumer demand for premium/super-premium products. The number of supermarkets is increasing in almost all major cities, with rapid urbanisation in various emerging economies. Moreover, the availability of products at low cost and accessibility to a wide variety of alcoholic beverages available in supermarkets fuel the growth of tequila production. The growing trend of socialising and mid-week/weekend parties among young and working professionals has also positively influenced the market. This announcement comes after Diageo unveiled plans to build a new research and development centre in Shanghai, China.