Early Holiday Season Shopping Harms Retail Sales in the United States, while Low Sale Expected in January due to Omicron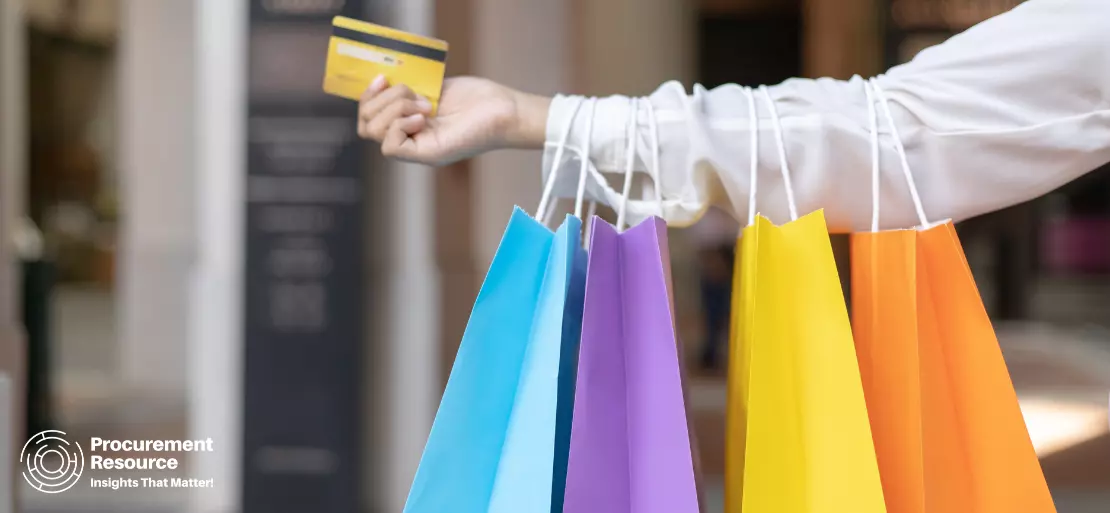 In December, retail sales in the United States declined by the highest in ten months, probably due to Americans starting their Christmas shopping in October to avoid shortage in the later months. Economists warned that the Commerce Department's surprise drop in retail sales last month should not be interpreted as a sign of vulnerability. Instead, significant reductions in consumer spending, rising salaries as businesses compete for limited workers, and increasing family wealth.
Nonetheless, assessments and rumours of an unexpected decline in factory activity in December revealed that the economy had slowed down in late 2021. Moreover, this trend is expected to have continued in January, amidst escalating COVID-19 infections caused by the Omicron variant, which have wreaked havoc on companies and the education sector.
Tim Quinlan, a senior economist at Wells Fargo in Charlotte, North Carolina said, that it is clear that most shoppers followed the advice to start holiday shopping sooner, and that this, combined with the significant jump in merchandise expenditure at the start of the year, severely conspired to reduce sales by the end of the year.
After attaining 0.2 percent in November, retail sales dipped 1.9 percent in December, the worst loss since February 2021. As per the Economist poll done by Reuters the retail sales were expected to stay steady. However, estimates varied from a minimum of 2.0 percent to a maximum of 0.8 percent decline.
In December, retail sales, primarily of goods, increased 16.9 percent year over year. Last month, unadjusted sales grew by 10 percent. Although other analysts predict consumption of goods to increase as people stay at home in January since Omicron restricts consumer traffic to establishments like restaurants and pubs. Retail sales have increased by 19.2 percent since the outbreak. Moreover, as per the National Retail Federation, holiday season sales increased by 14.1 percent to a record $886.7 billion in 2021.
The epidemic has disrupted supply lines, resulting in a lack of supplies. The government's seasonality model, which removes seasonal swings from data, was also influenced by December's leap forward in sales. As a result, they do not feel that December was a narrative of lower demand or more cautious consumer behaviour, according to Conrad Dequadros, the senior economic advisor at New York-based Breen Capital.
With an 8.7 percent drop in online sales, the seasonal aspect was challenging to overcome. In addition, auto dealership receipts fell by 0.4 percent. Due to a global semiconductor shortage, automobiles are in short supply. For a while, automobiles may be in limited supply. A secondary figure released on Friday by the Federal Reserve helped push manufacturing output down 0.3 percent in December, following a 1.3 percent decline in production at automotive factories.
In November, factory output increased by 0.6 percent. Economists had predicted a gain of 0.5 percent in production. Despite the high level of inflation, the Fed may still begin to increase interest rates in March. According to Andrew Hollenhorst, chief economist at Citigroup in New York, today's estimate will not substantially influence the Fed's decision to raise rates likely in March. He added that the Fed would depend more on inflation than activity statistics. Furthermore, the seasonal adjustment factor becomes highly positive in January, indicating that online and general retail sales will surge. On Wall Street, stocks were down. The dollar gained ground, and the United States Treasury prices dropped.
Widespread Weakness
Electronics and appliance retailers saw a 2.9 percent drop in sales. Service station receipts dropped by 0.7 percent as fuel prices decreased from higher levels recorded in recent months. Food and beverage retail sales declined by 0.5 percent. Clothing stores sales fell by 3.1 percent, and sports products, hobbies, musical instruments, and bookshops also saw a drop in sales.
Furniture market sales dropped by 5.5 percent, while electronics and appliance store receivables fell by 2.9 percent. However, sales of building supplies and garden tools were increased by 0.9 percent.
Restaurant and bar profits dropped by 0.8 percent, though these are the sole service category in the Retail Sales report. These sales rose to 41.3 percent from what it was during last December.
Retail sales declined 3.1 percent, excluding vehicles, fuel, construction supplies, and food services. It was also the most significant dip since February of last year. As a result, the data for November has been revised downward to represent a 0.5 percent fall in these so-called core retail sales, rather than the previously reported 0.1 percent decline.
The consumer expenditure component of GDP is most closely correlated with core retail sales. As a result, following the data release, economists cut their fourth-quarter consumer spending projections.
Due to December's deterioration, consumer spending will expand at a slower pace in the first quarter. Inflation fears may also stifle consumption. Consumer attitude in early January dropped to the second-lowest level in a decade, according to a University of Michigan study. The fourth-quarter GDP growth projection remained optimistic, owing to increasing inventory building. The Commerce Department's fourth report revealed that trade inventories increased by 1.3 percent in November.
Business List
Goldman Sachs cut its yearly growth prediction by half a percentage to 6.5 percent. However, in the third quarter, the economy continued to rise by 2.3 percent. As a result, last year's growth rate is estimated to be the highest since 1984.
Lydia Bussour, the chief US economist at Oxford Economics in New York, stated that consumer spending would continue to be a cornerstone of economic growth this year. However, the near term will be tight in the face of mounting Omicron cases and rising inflation. Overall, a robust balance sheet, advanced incremental savings, and strong labour income growth will sustain consumption growth above the trend of 4 percent this year.